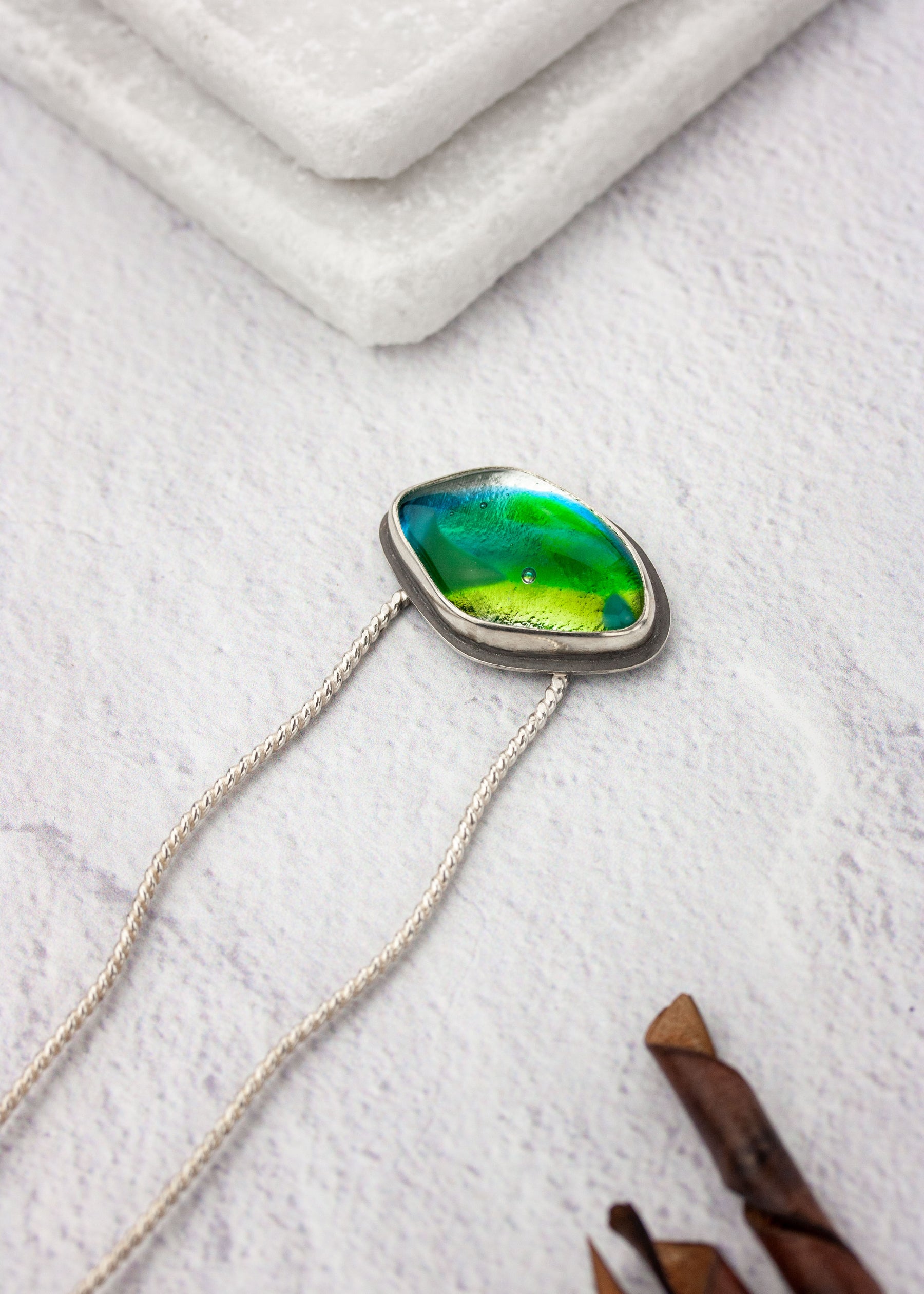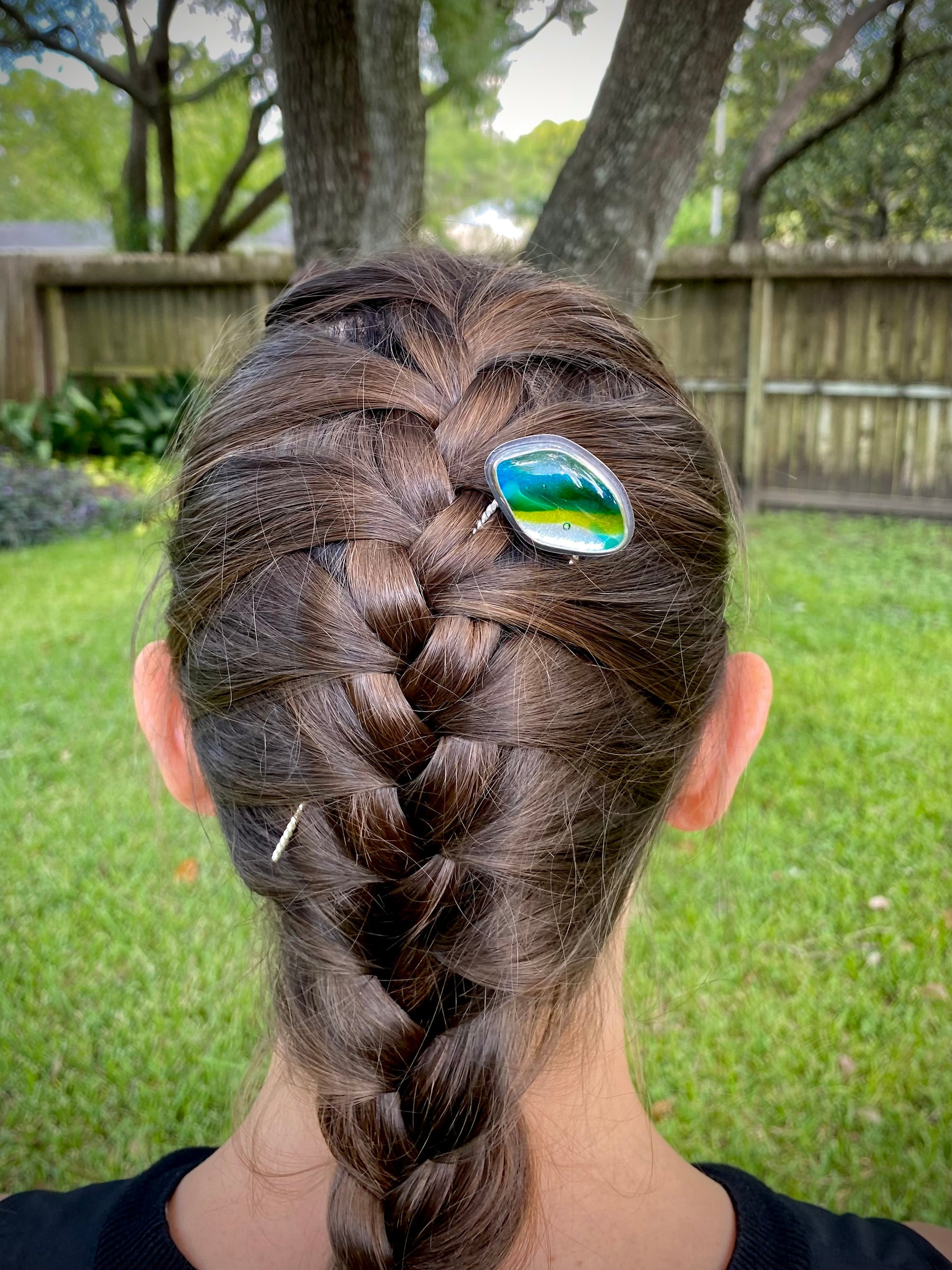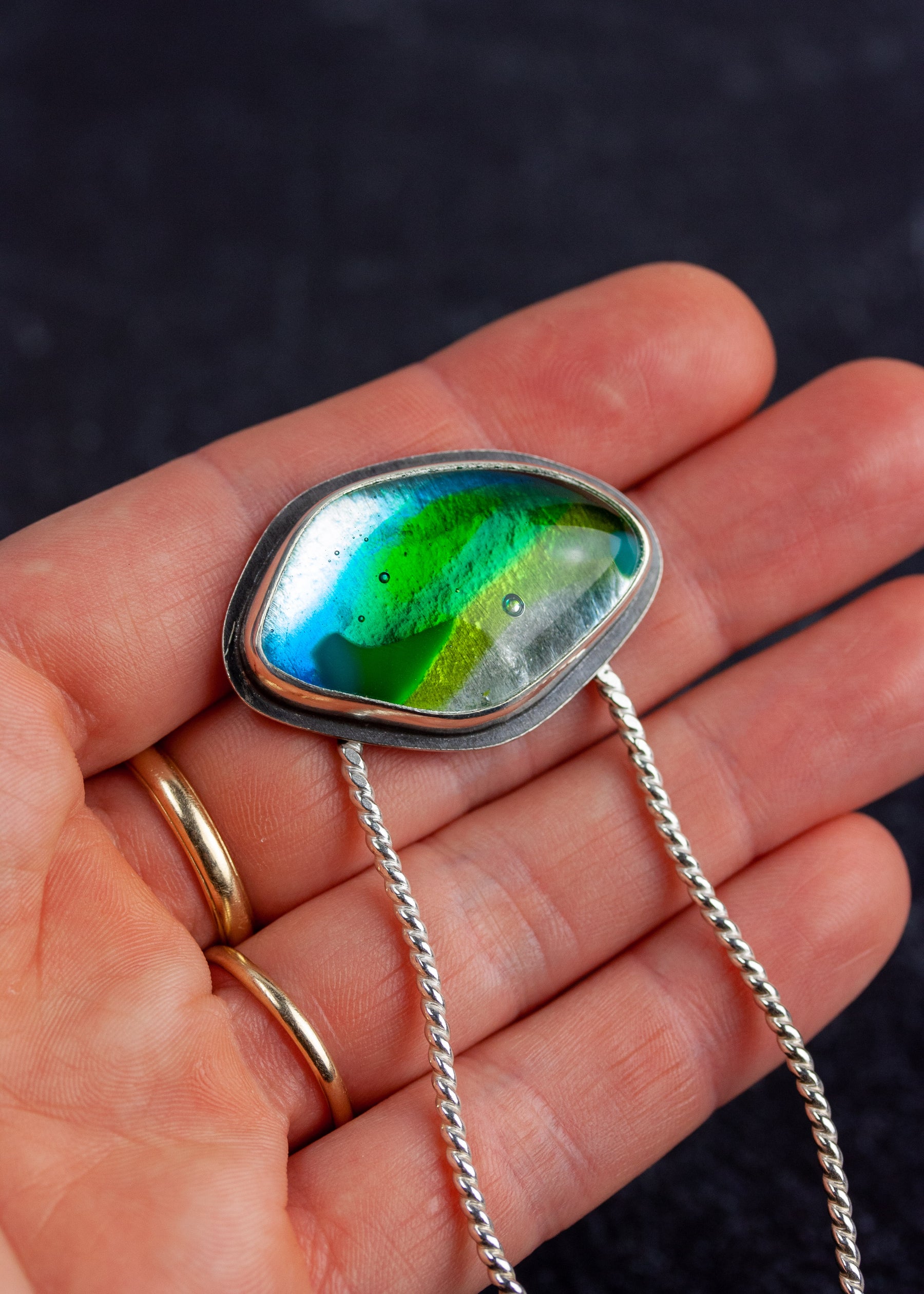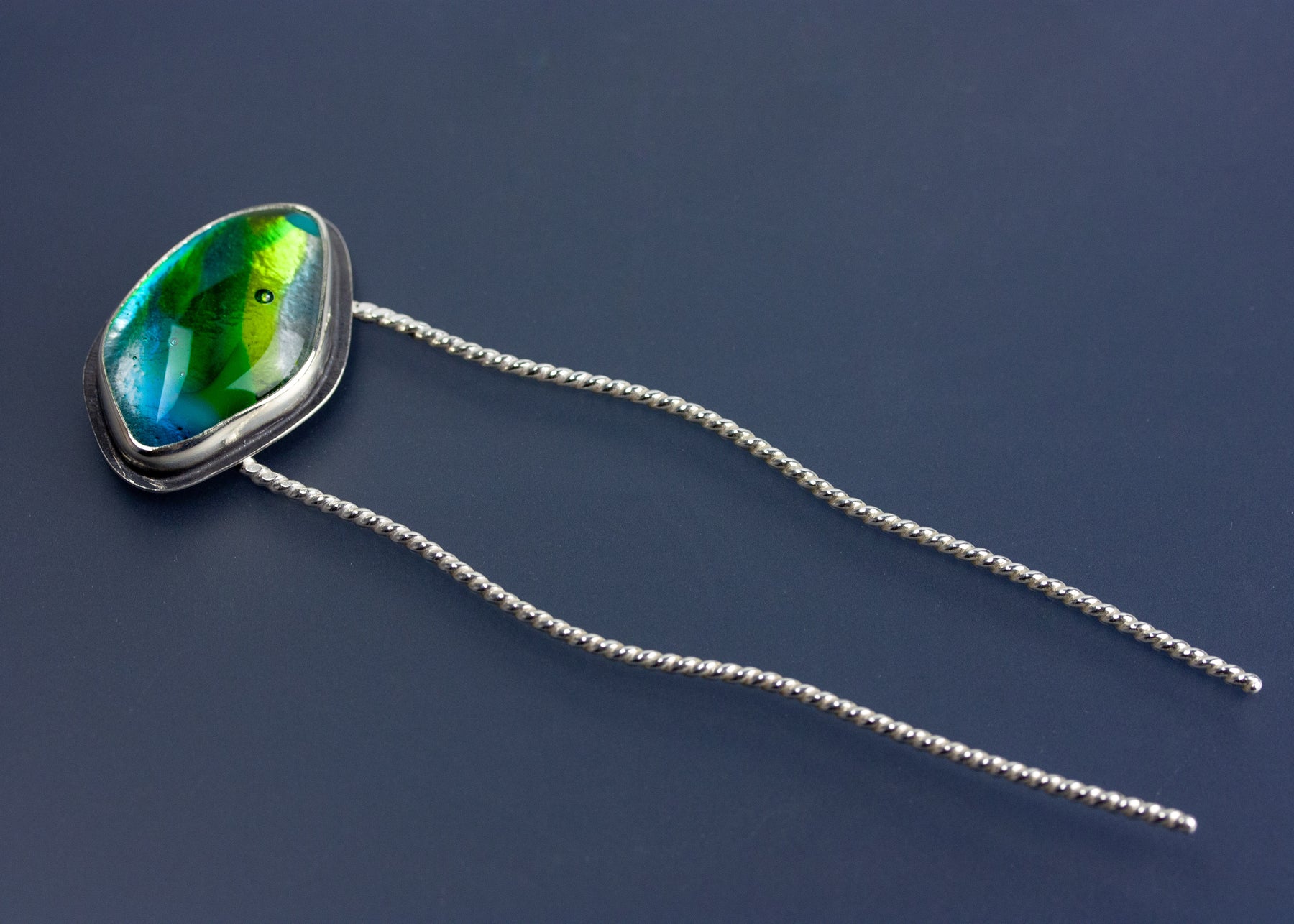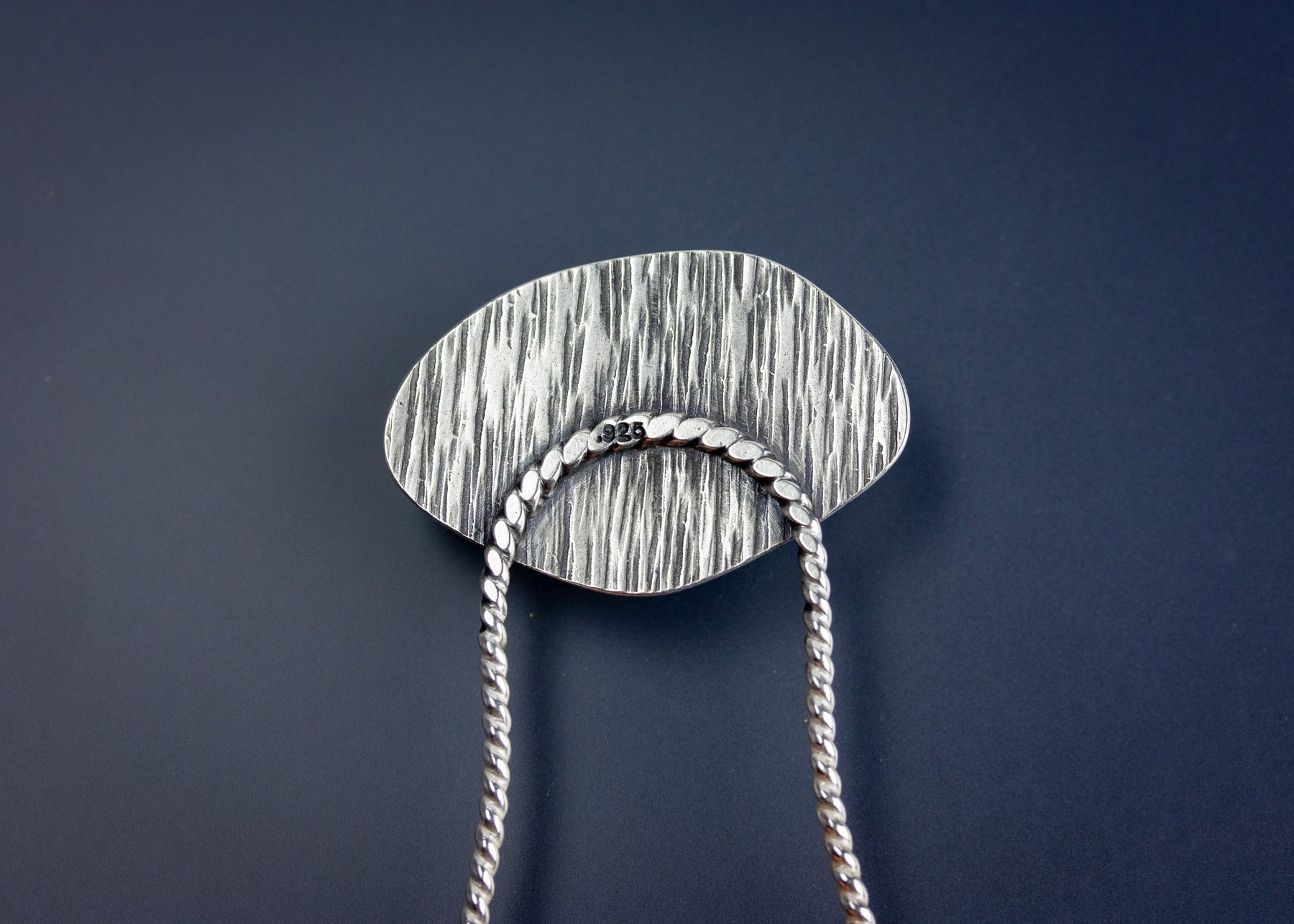 Vert Glass Hair Fork
Clear and smooth blue-green glass is minimally set in sterling and fine silver. The glass's backplate is textured with a hammered flow design.
The ornament is set atop a smooth sterling wire fork measuring ~4 inches in length.

The prongs are slightly adjustable, however this ornament will not hold a bun in place. It is strictly for decoration after the hair has been secured with a tie or other implement. It is not likely the legs will pass through hat material to be used as a hat pin. Possibly only on the loosest weave of straw type hats.

Length: ~4.75 in (12.3 cm)
Width: ~1.50 in (42 mm)