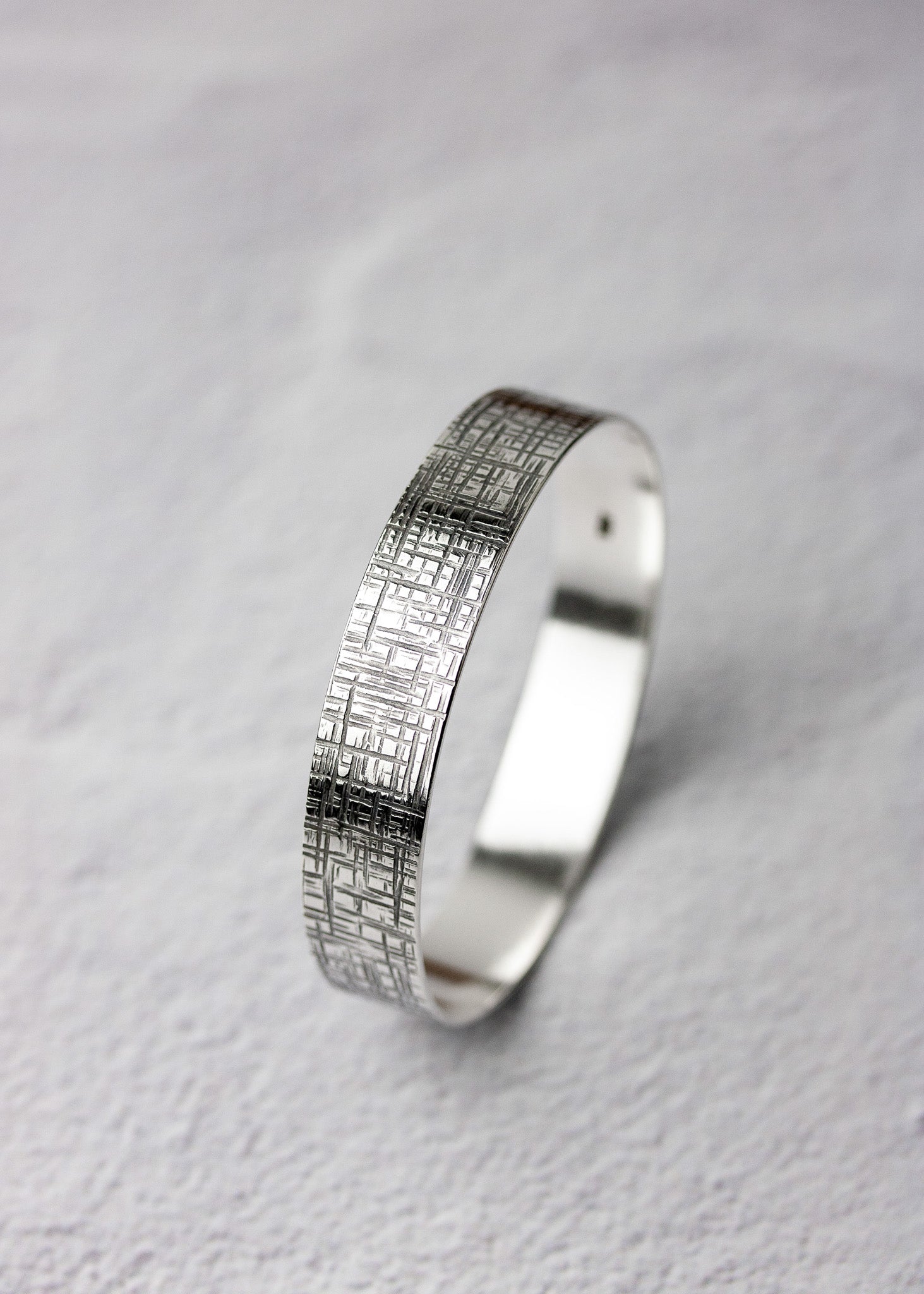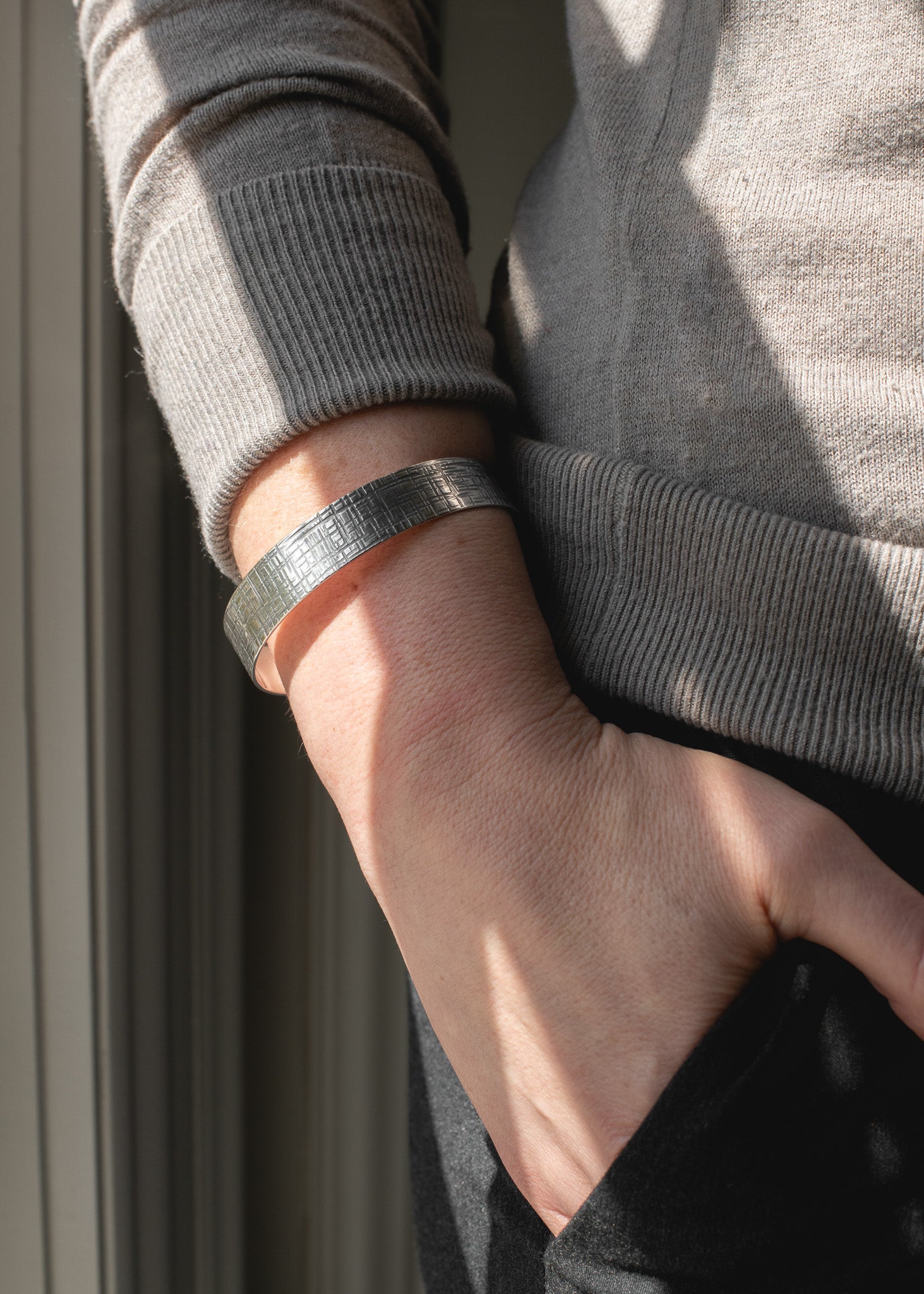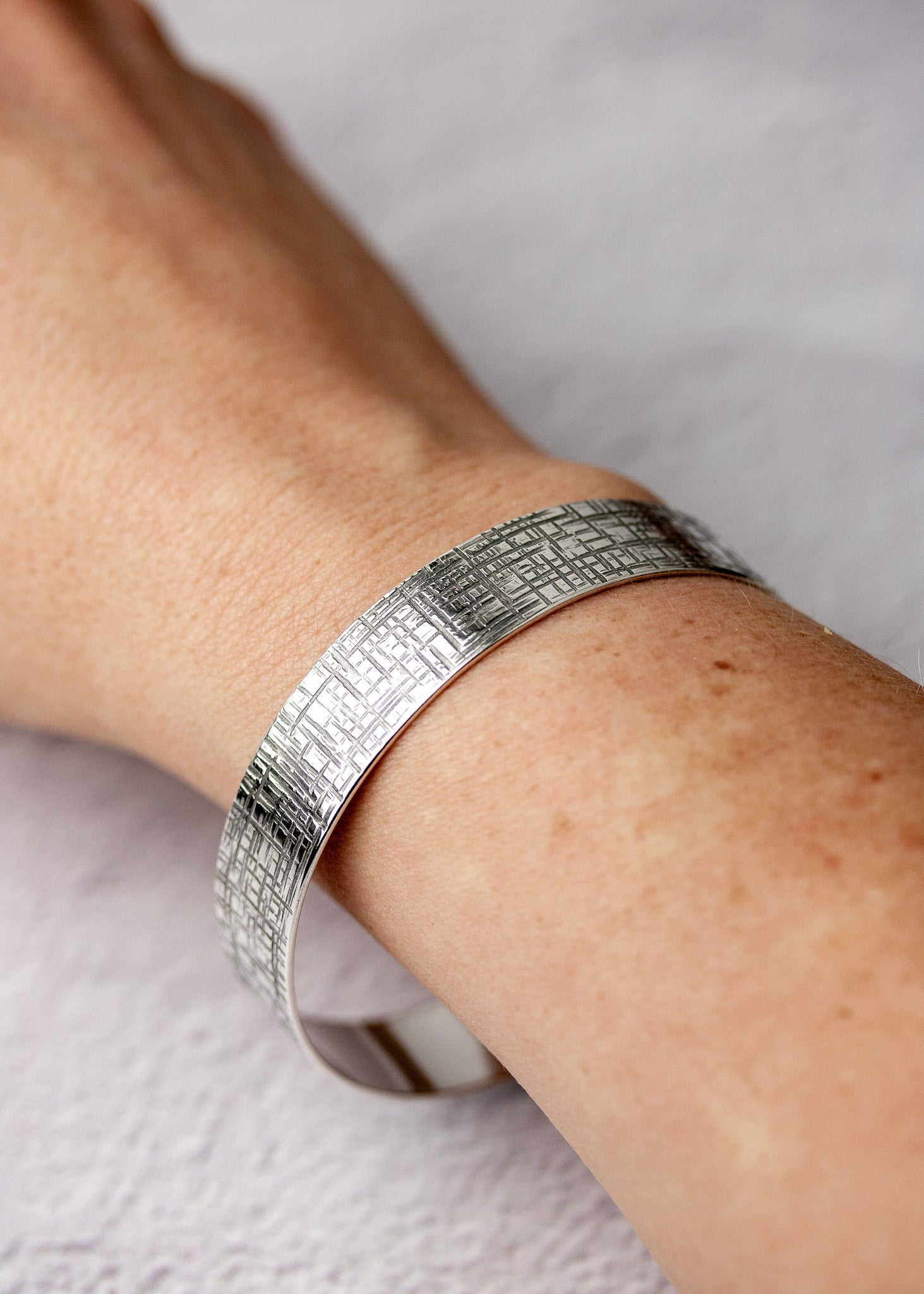 Tartan Wide Bangle
Note: This is a made-to-order product. It can take up to 7 business days to ship.
Solid, hammered silver bangle bracelet made of 1.0 mm thick sterling silver and textured with hammer blows that make it look like ripples in a lake. Completely handmade and polished to a high shine.
The bracelet is 0.5 inches (1.3 cm) in width.
Please enter your desired diameter size below. This will be the INSIDE diameter of the bracelet.

FIND YOUR SIZE:
For your hand measurement, see this journal post.
Bangle sizing is about the HAND, not the wrist. Bangles are a solid circle that the hand is slipped through so it moves around on the wrist/arm.
If you currently own any bangles that fit well, measure the INSIDE diameter of those and that will be your size. Otherwise, squish your hand together as though you are putting on a bangle, then measure around the widest portion of your hand with a fabric tape measure and divide that number by 3.14 for your size.
It won't be terribly accurate, but will give you an idea. For example, I wear a size 2.5 but my measurement comes out to 2.38-2.46. See this post about hand measurements.
Measuring in cm? (Inch = cm/2.54).
If you find you need a size 2.25 or 3 inch, please contact me.