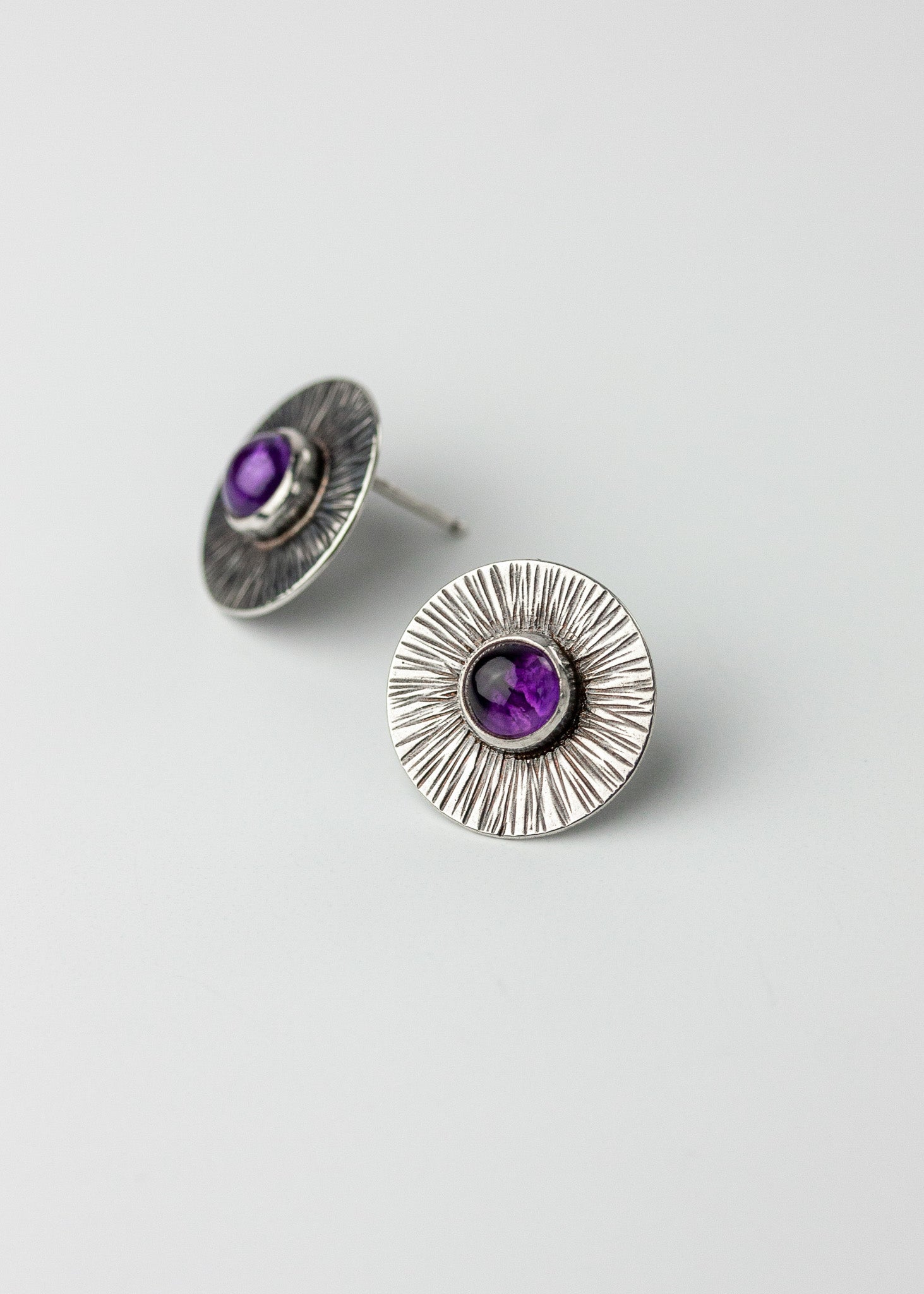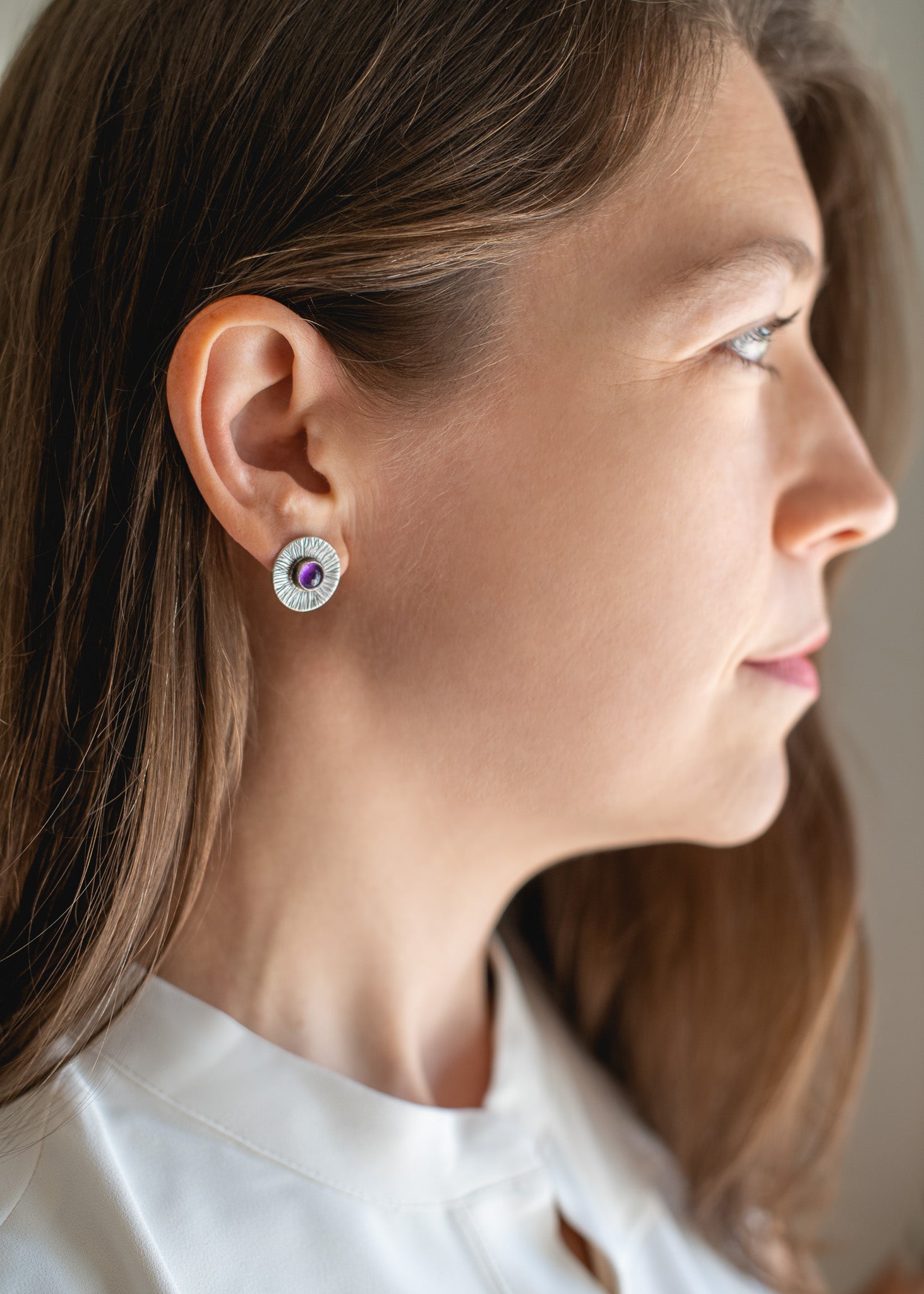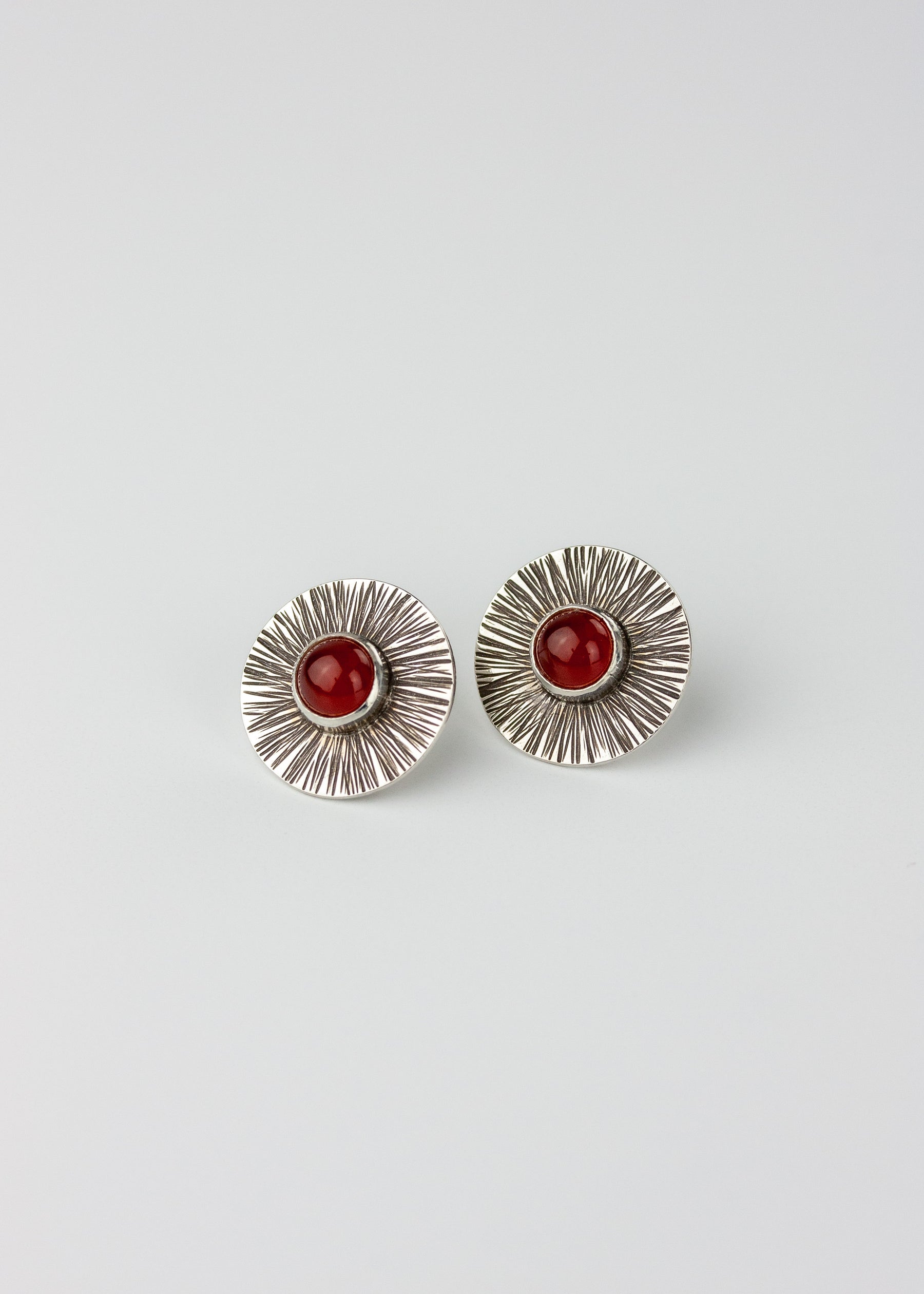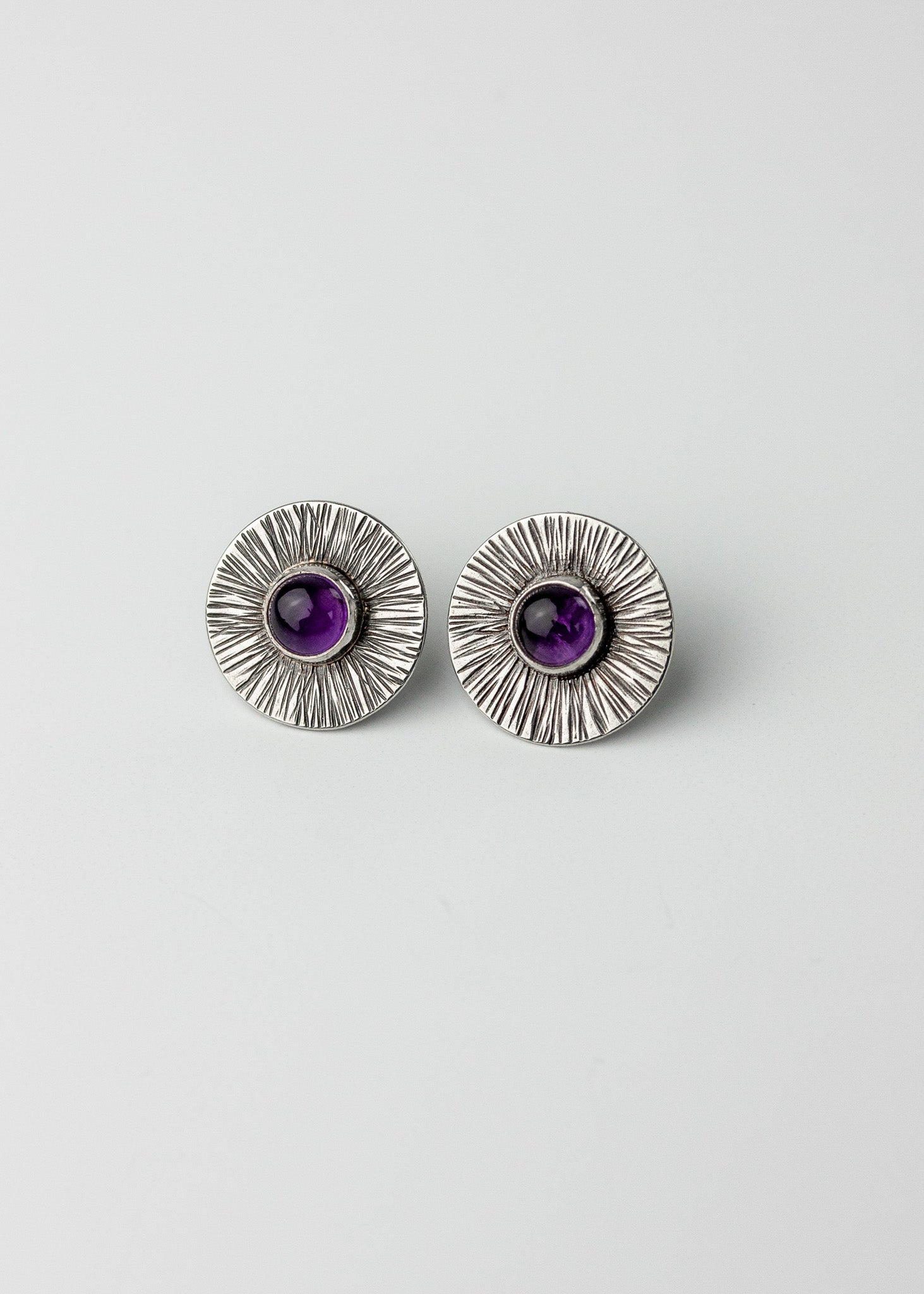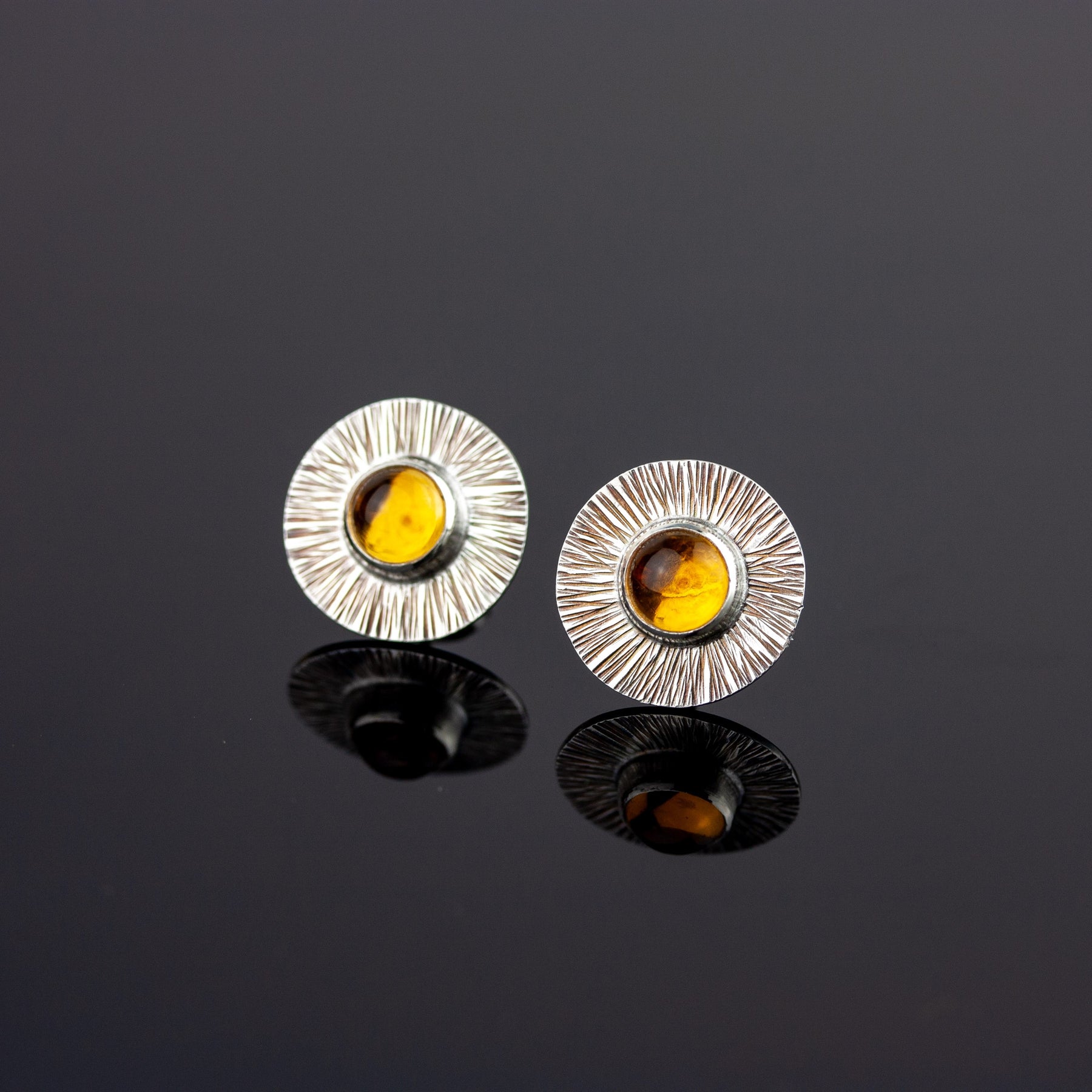 Sunburst Studs - Amethyst, Citrine, or Carnelian
Note: This is a made-to-order product. It can take up to 7 business days to ship.
Simple and elegant, tiny citrine, amethyst, or carnelian stones are surrounded by sterling silver hand-textured coronas. They look like tiny bright bursts of light on your ears.
These studs are ~16 mm in diameter and feature a sterling silver backplate and ear post with stainless steel push backs.