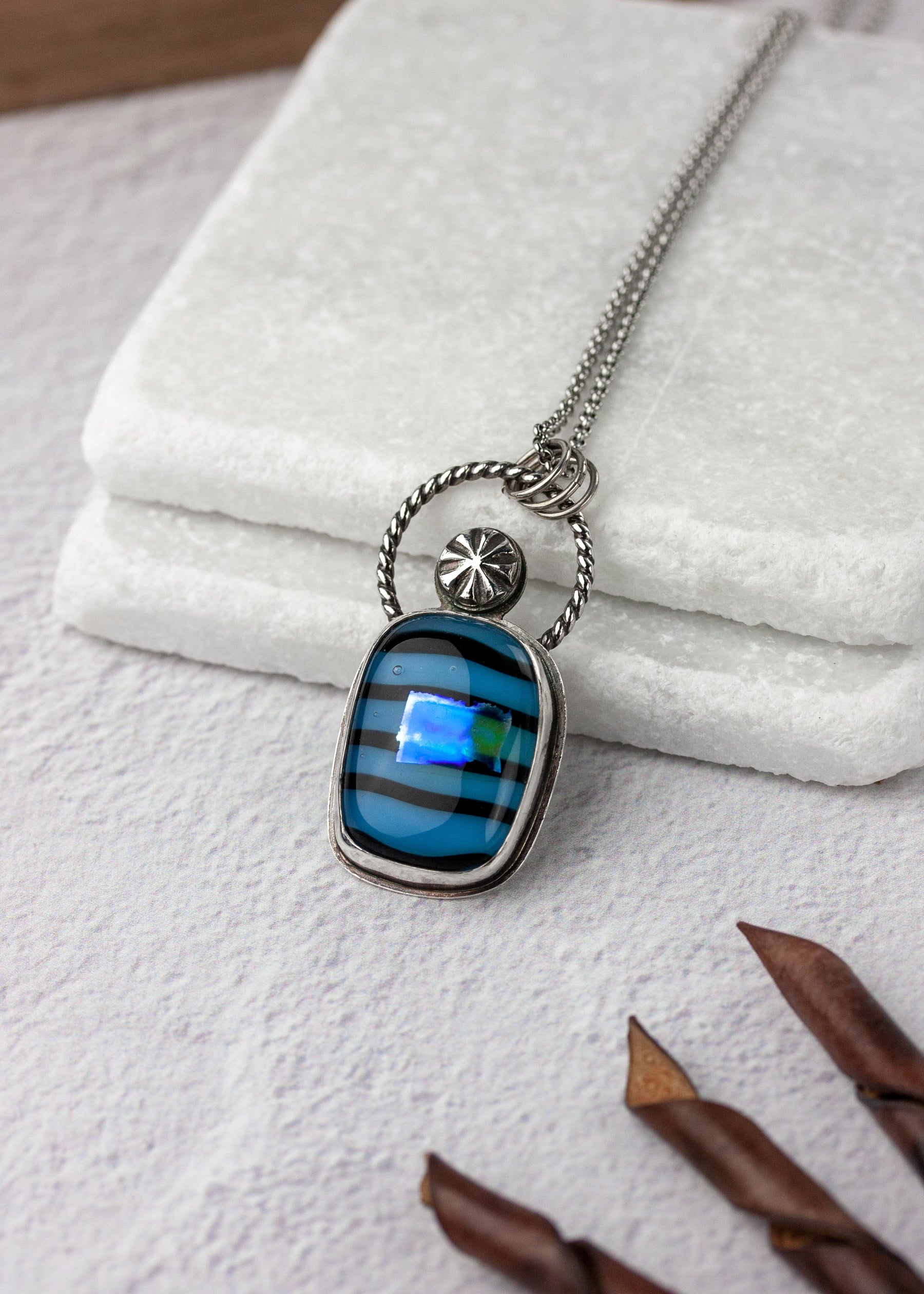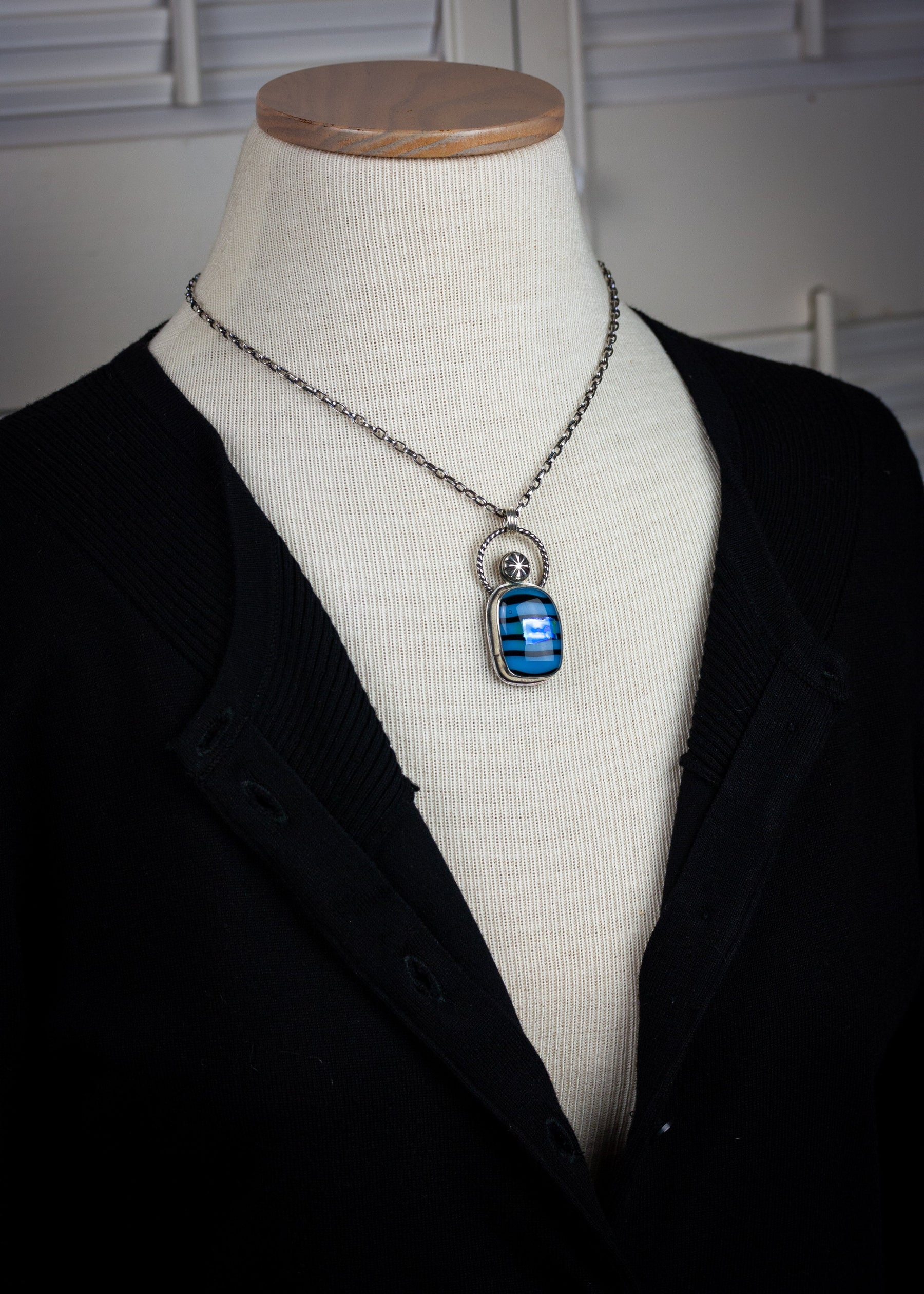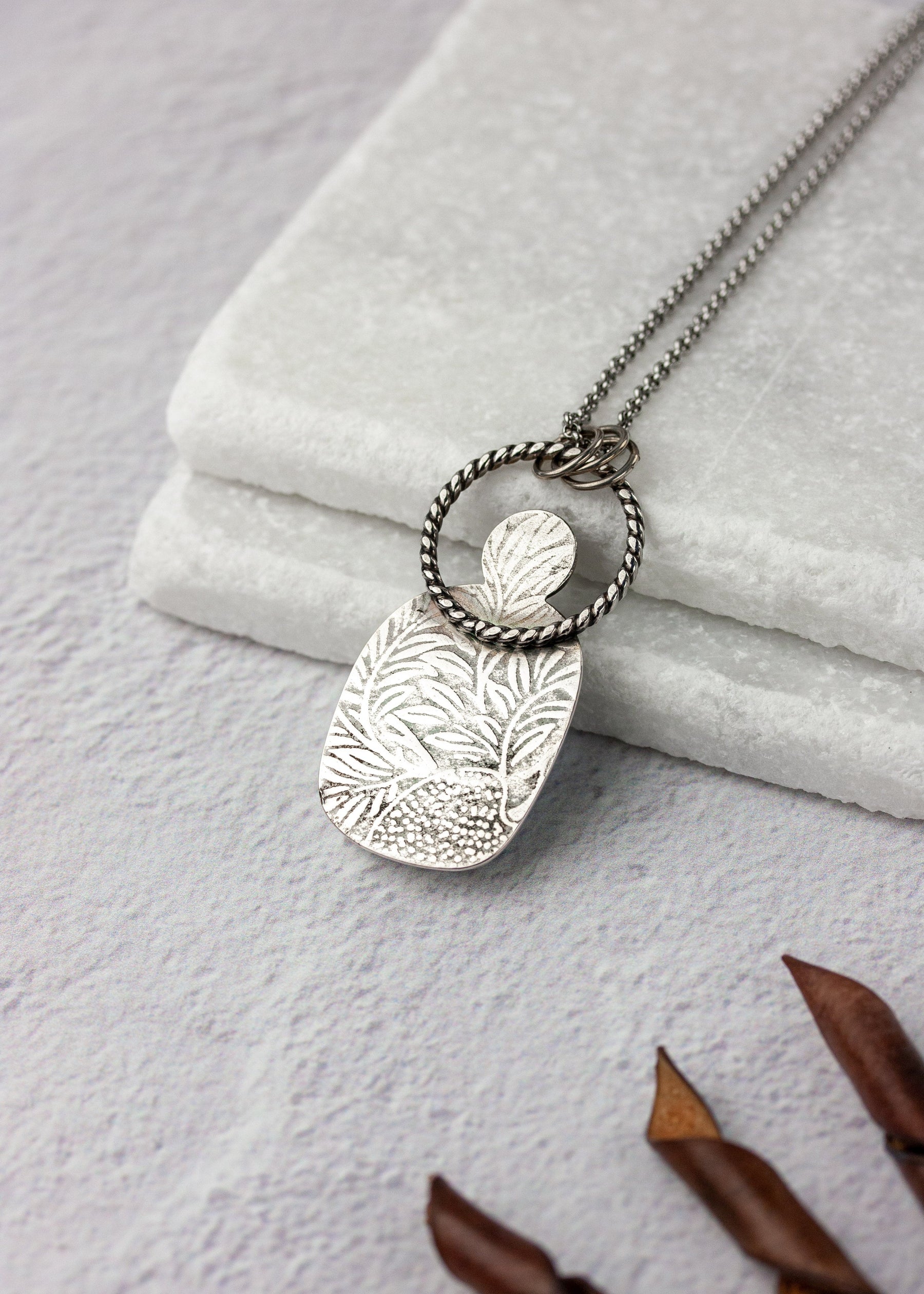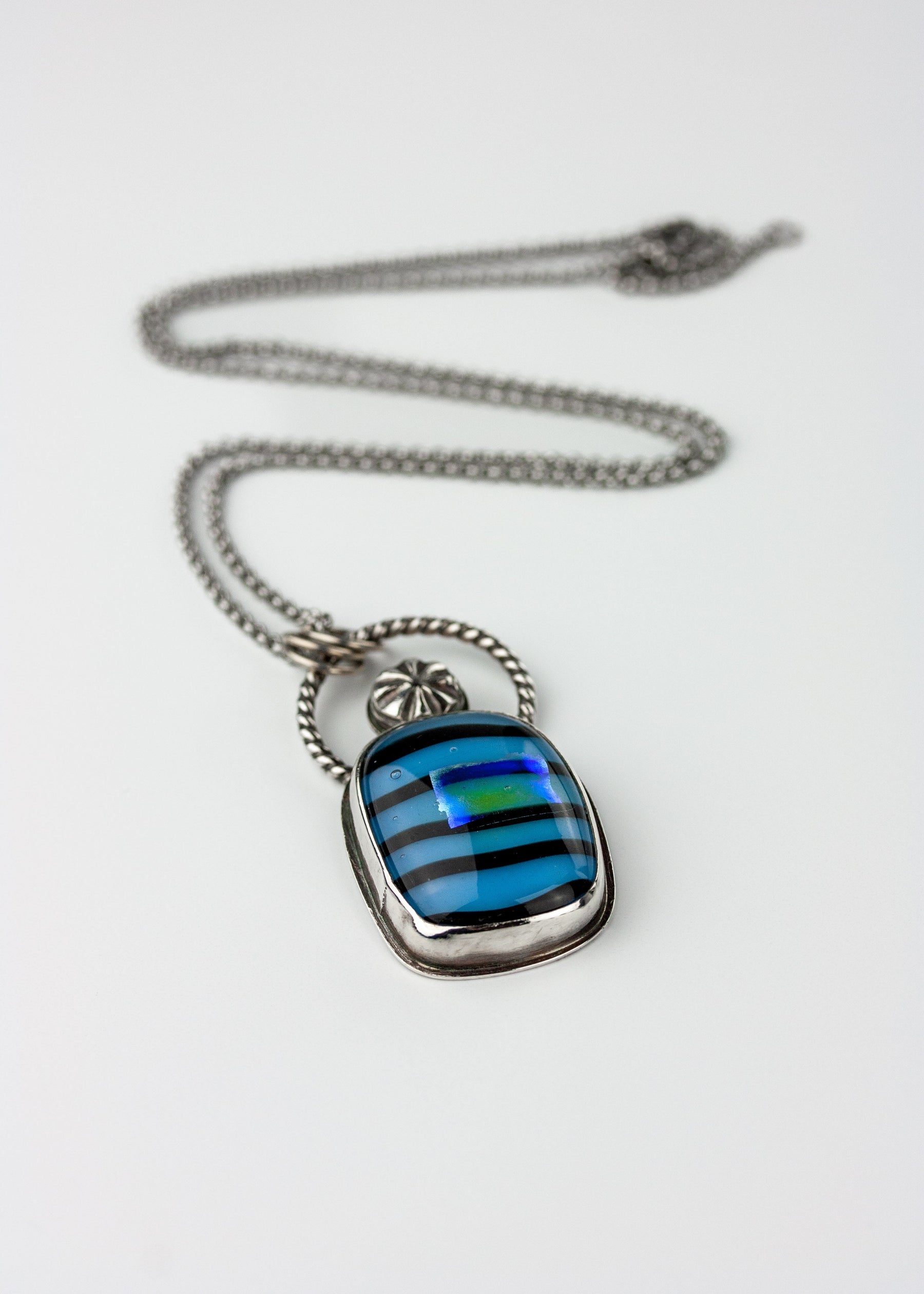 Sea Shanty Glass Pendant
A bright blue, handmade fused glass piece is set in sterling silver with a semi-nautical theme. The back of the pendant is textured with a botanical leaf and fruit design. The whole piece was given a patina to highlight the texturing details then polished to a shine.
This pendant comes on the stainless steel chain in the photos.
Details:
Pendant height: 2 in
Pendant width: 1 in