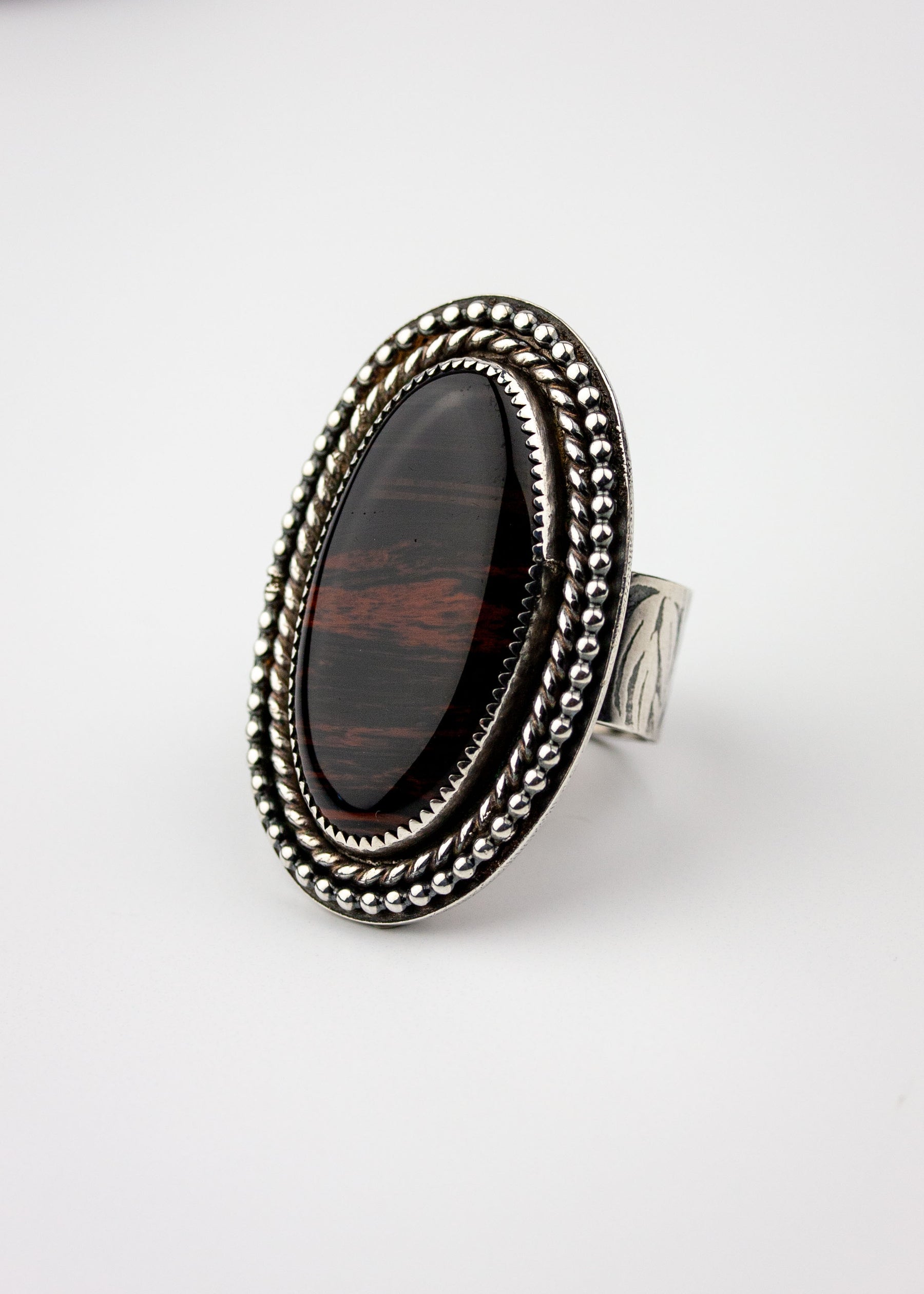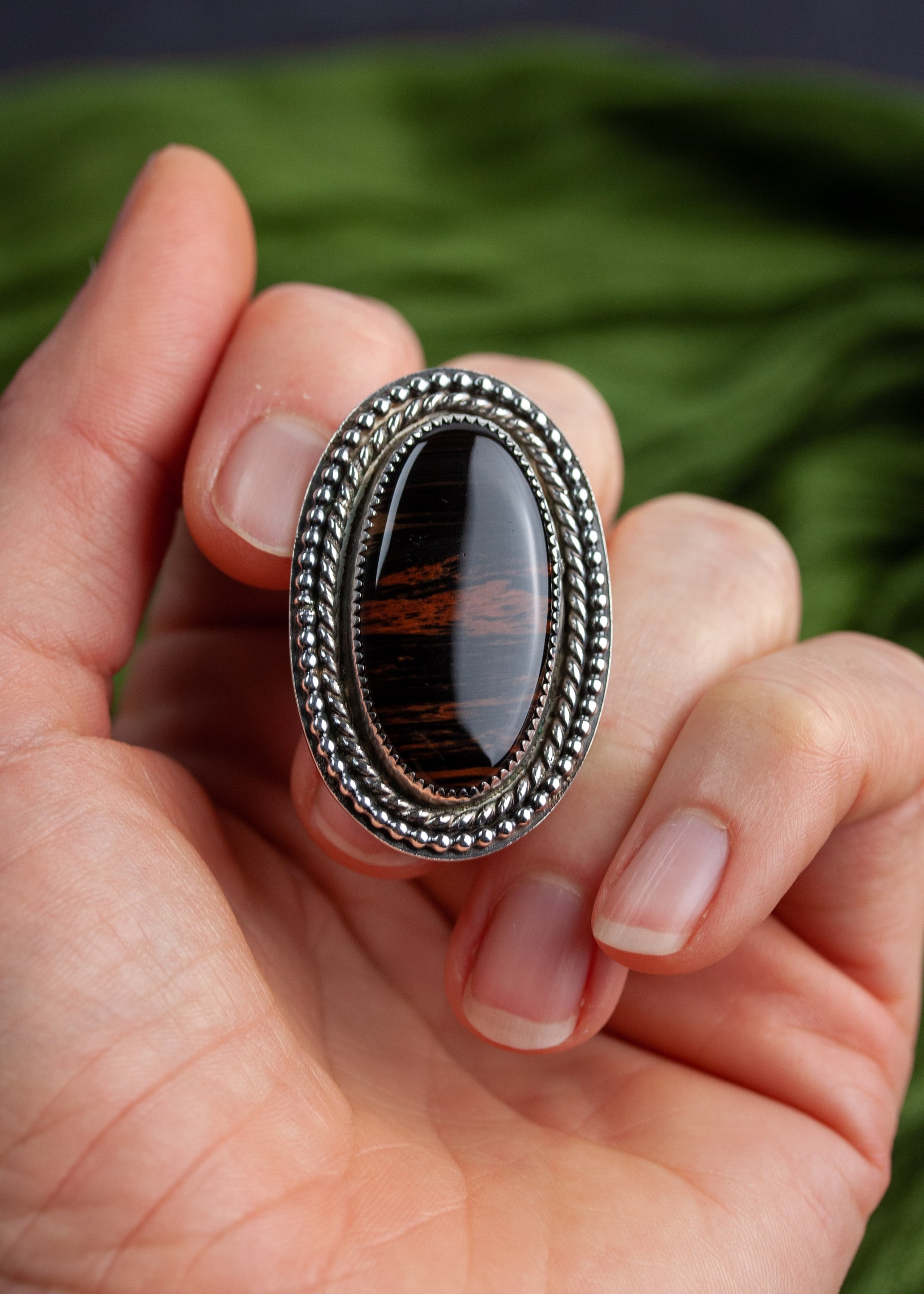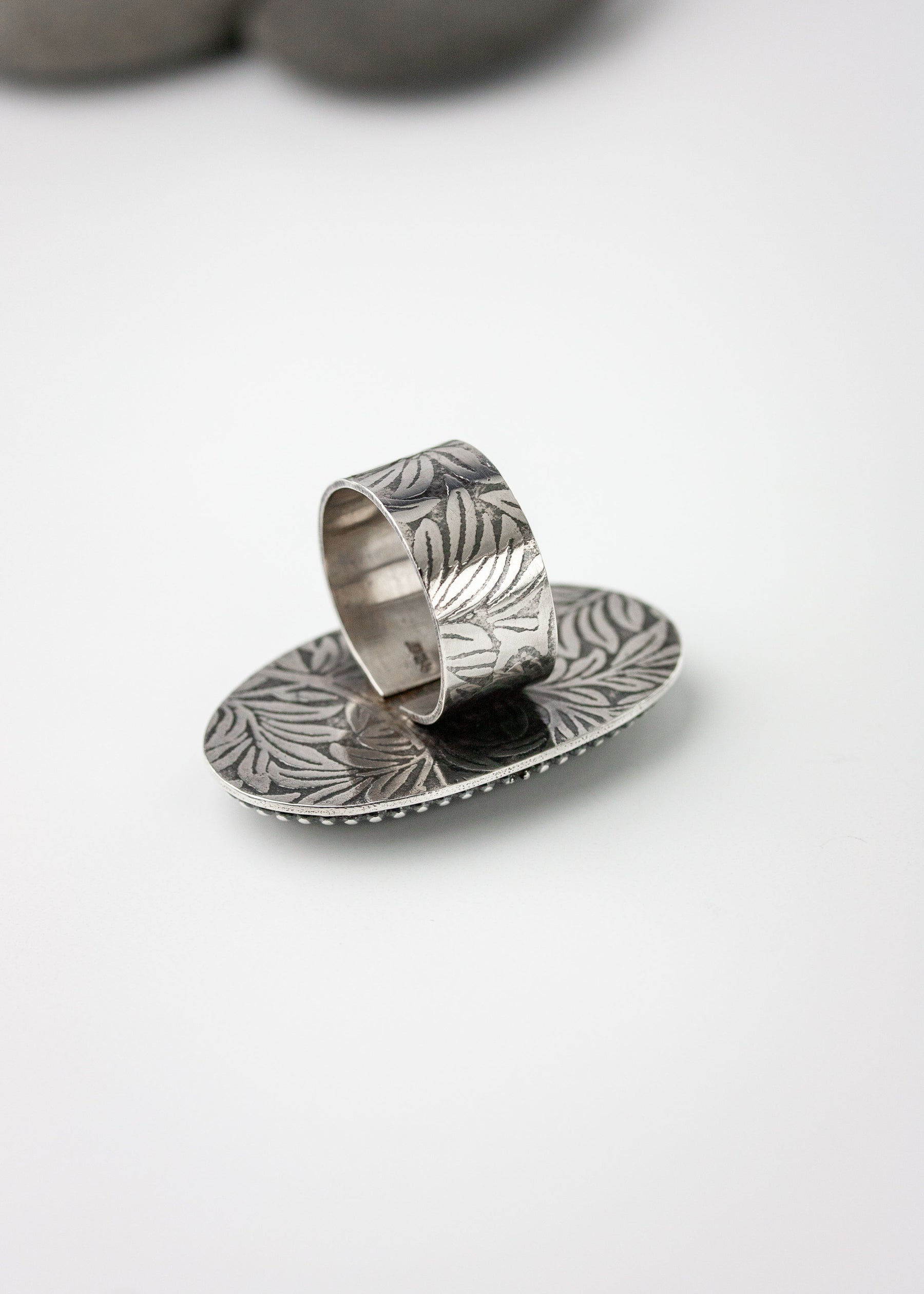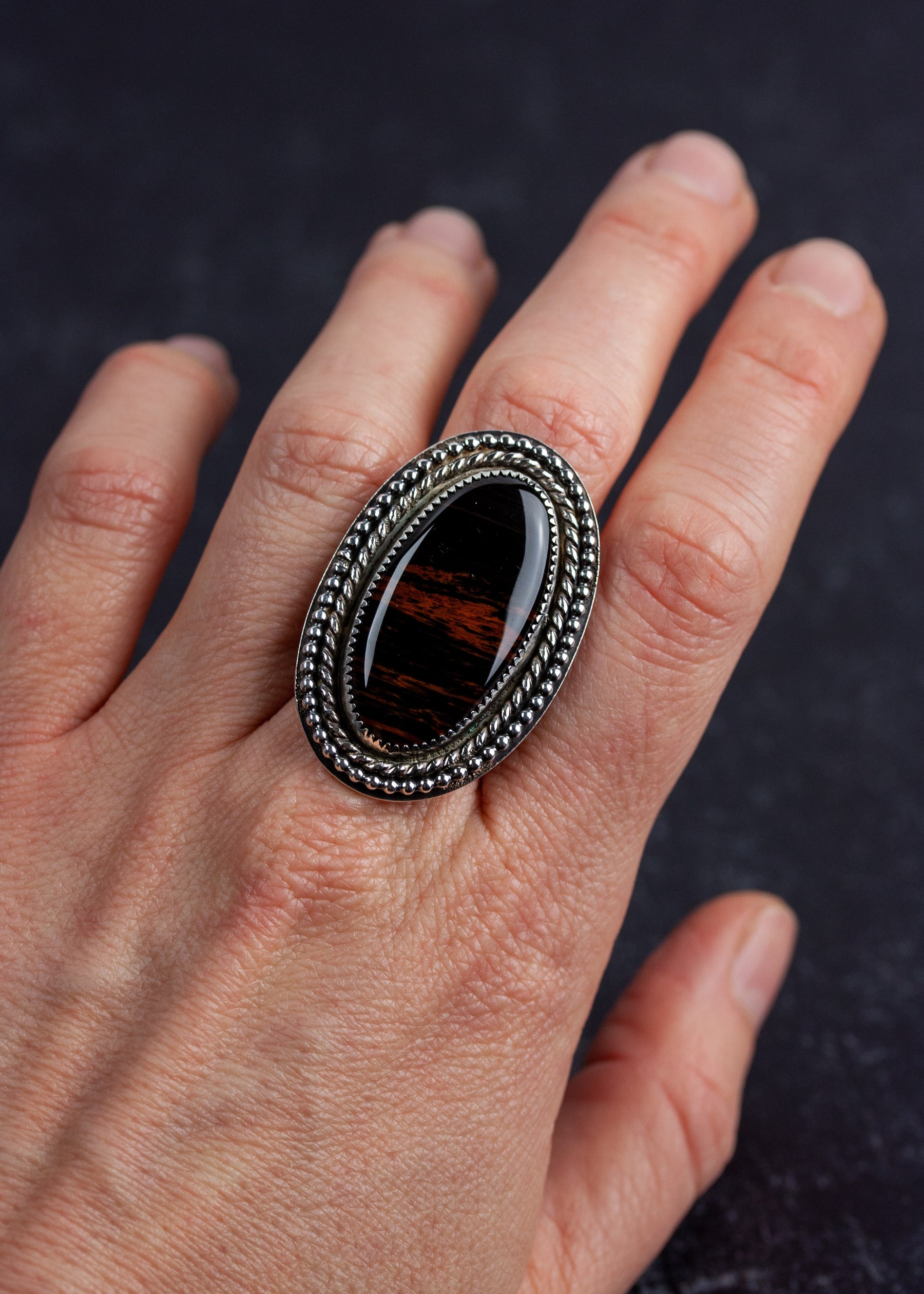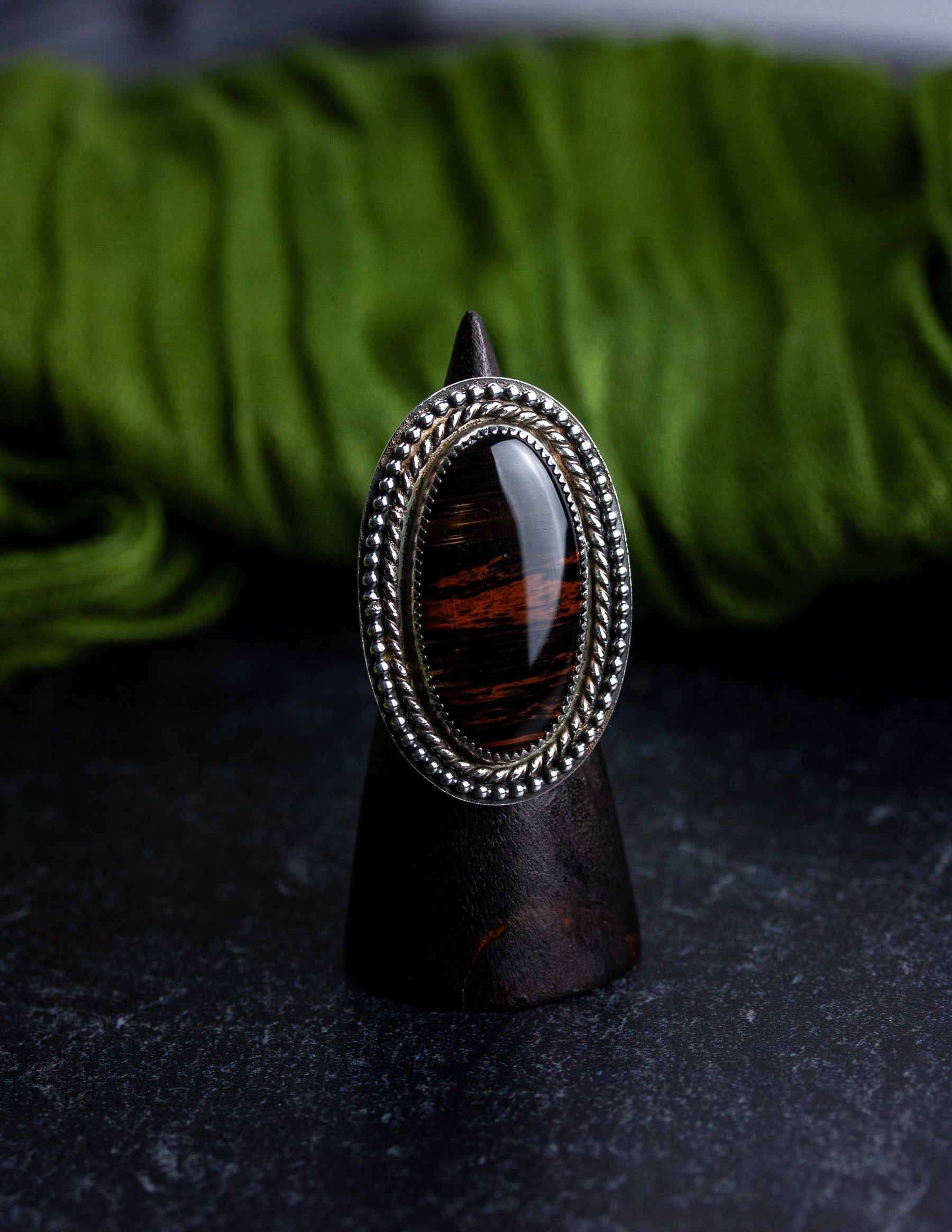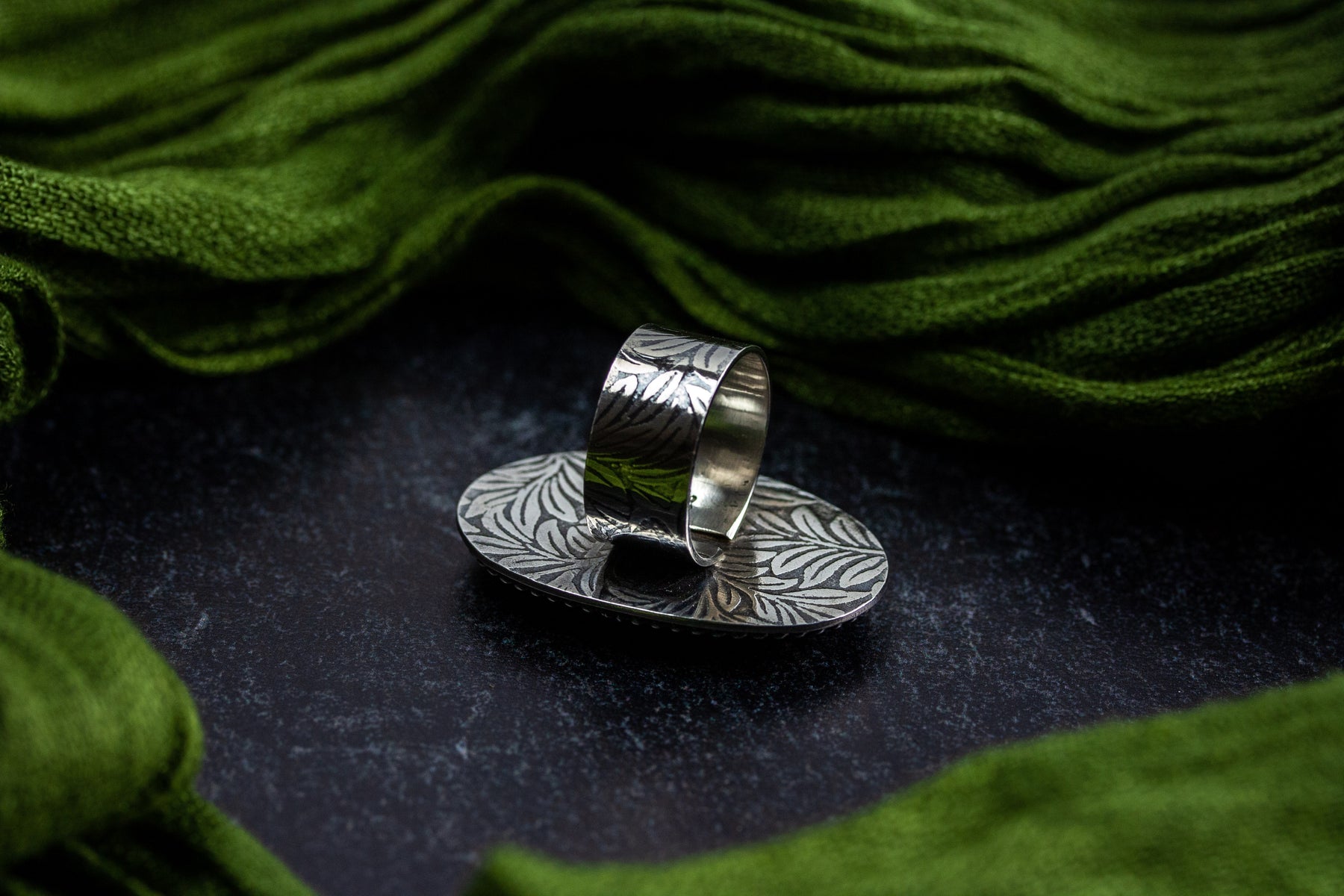 River Styx Obsidian Ring - US 8
An intricate mahogany obsidian stone is the focal in this sterling silver ring. The stone is framed by silver twist and bead wire and the backplate and band are textured with a botanical vine design.
The stone itself is mostly black with bands of orange-red and is translucent at certain angles.

The whole piece is given a light patina to highlight the texturing details, then polished to a shine.

US Size 8

Details:
Face: 1.5 x 1in (39 x 25 mm)
Band: 1 cm wide