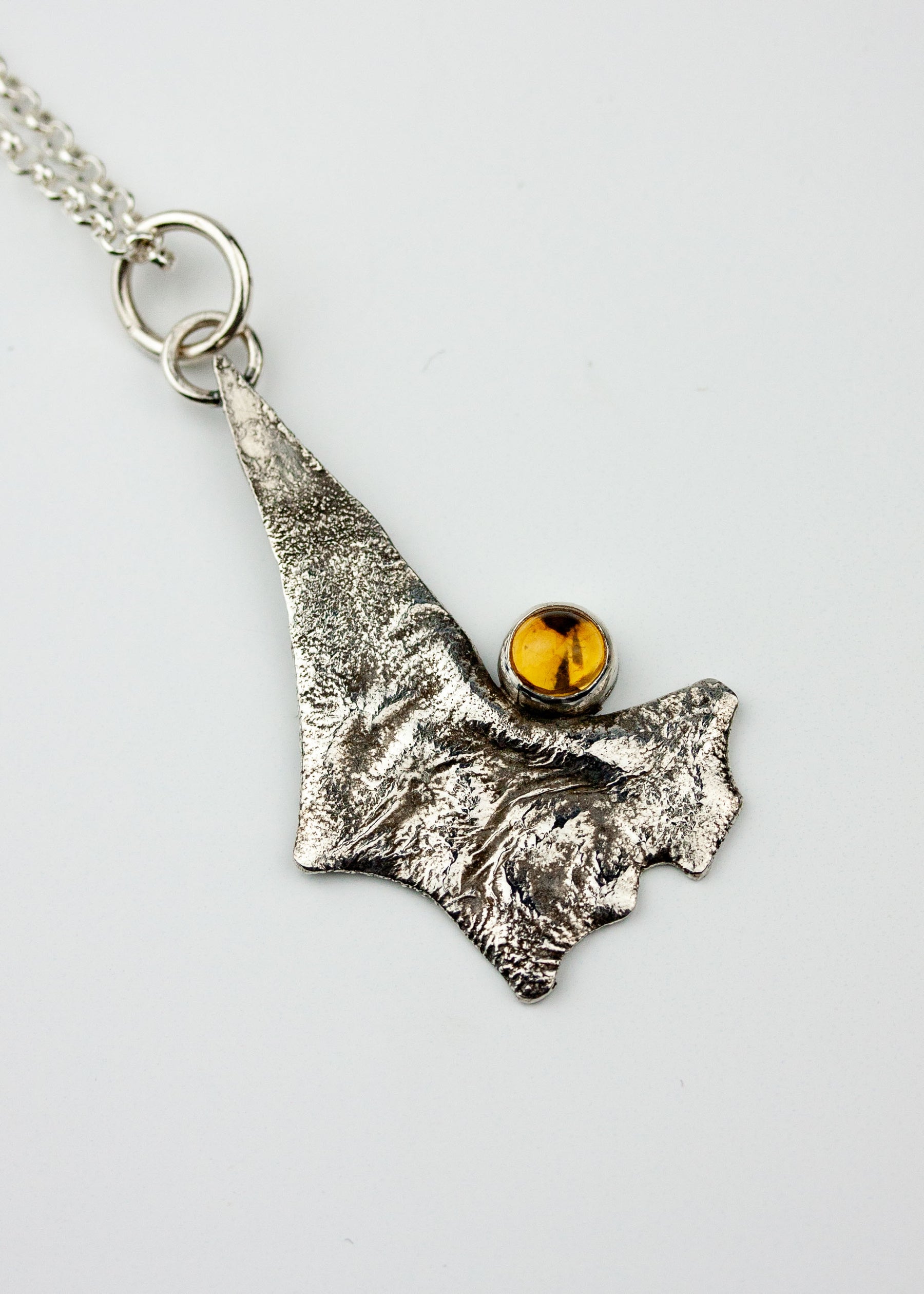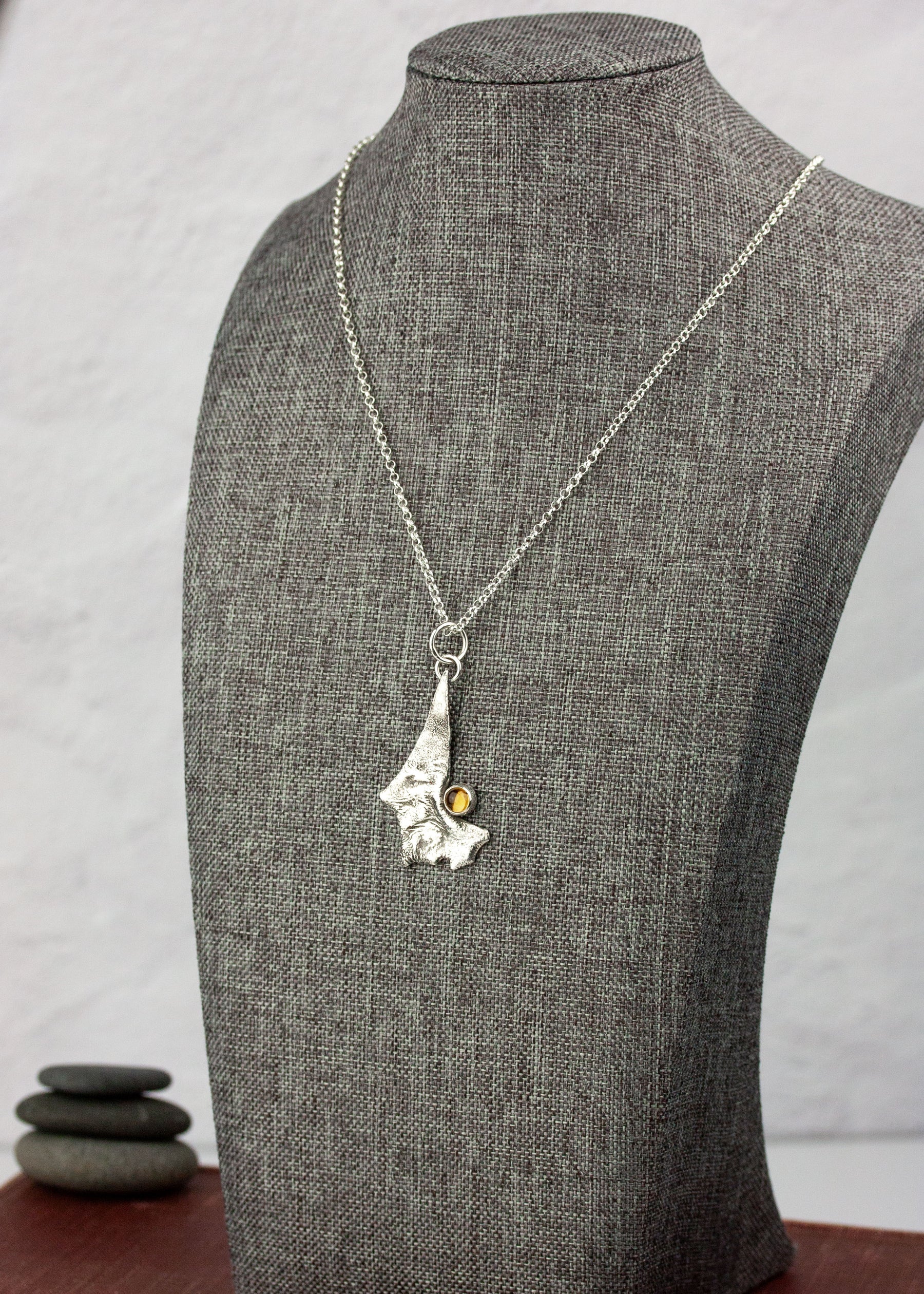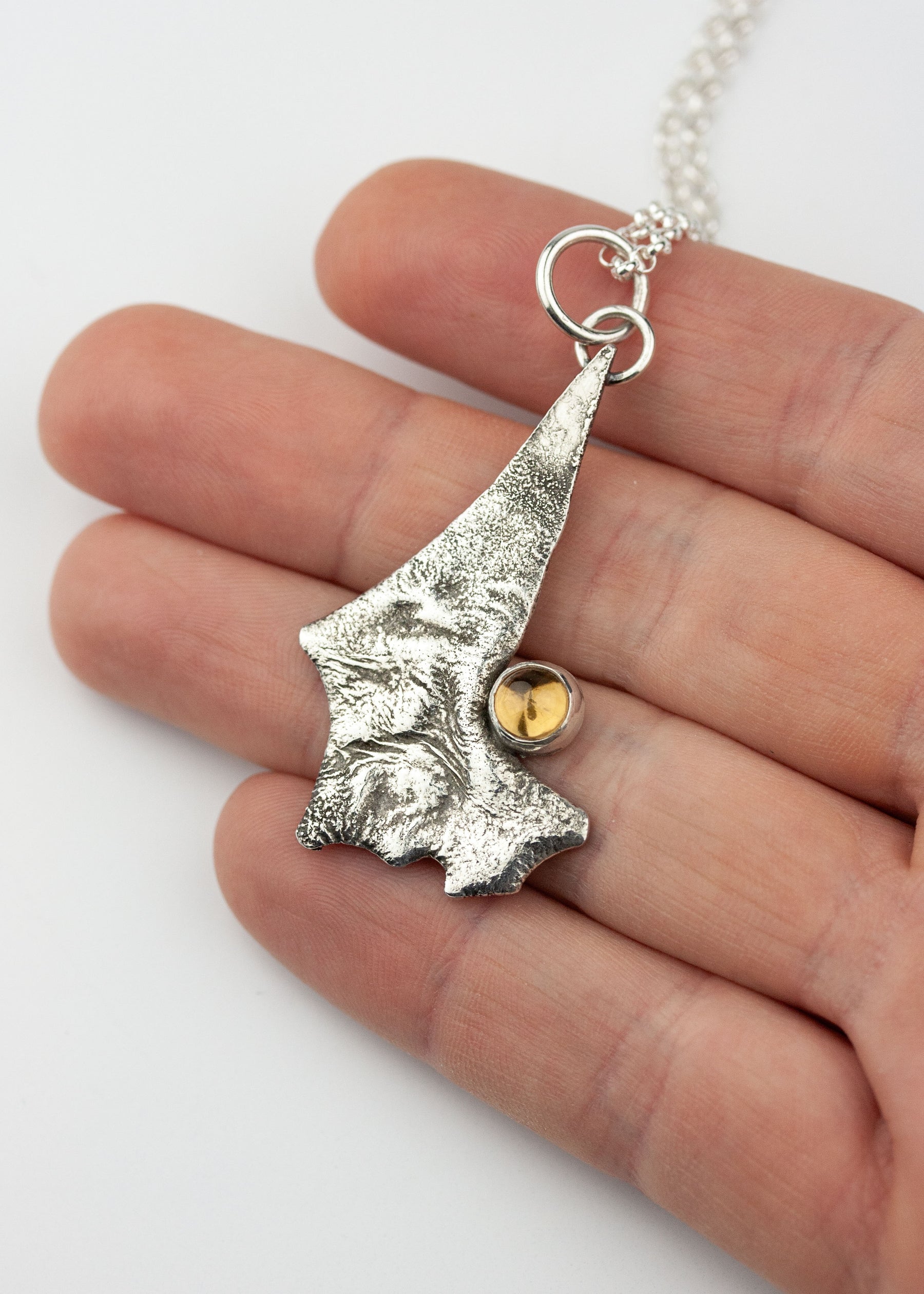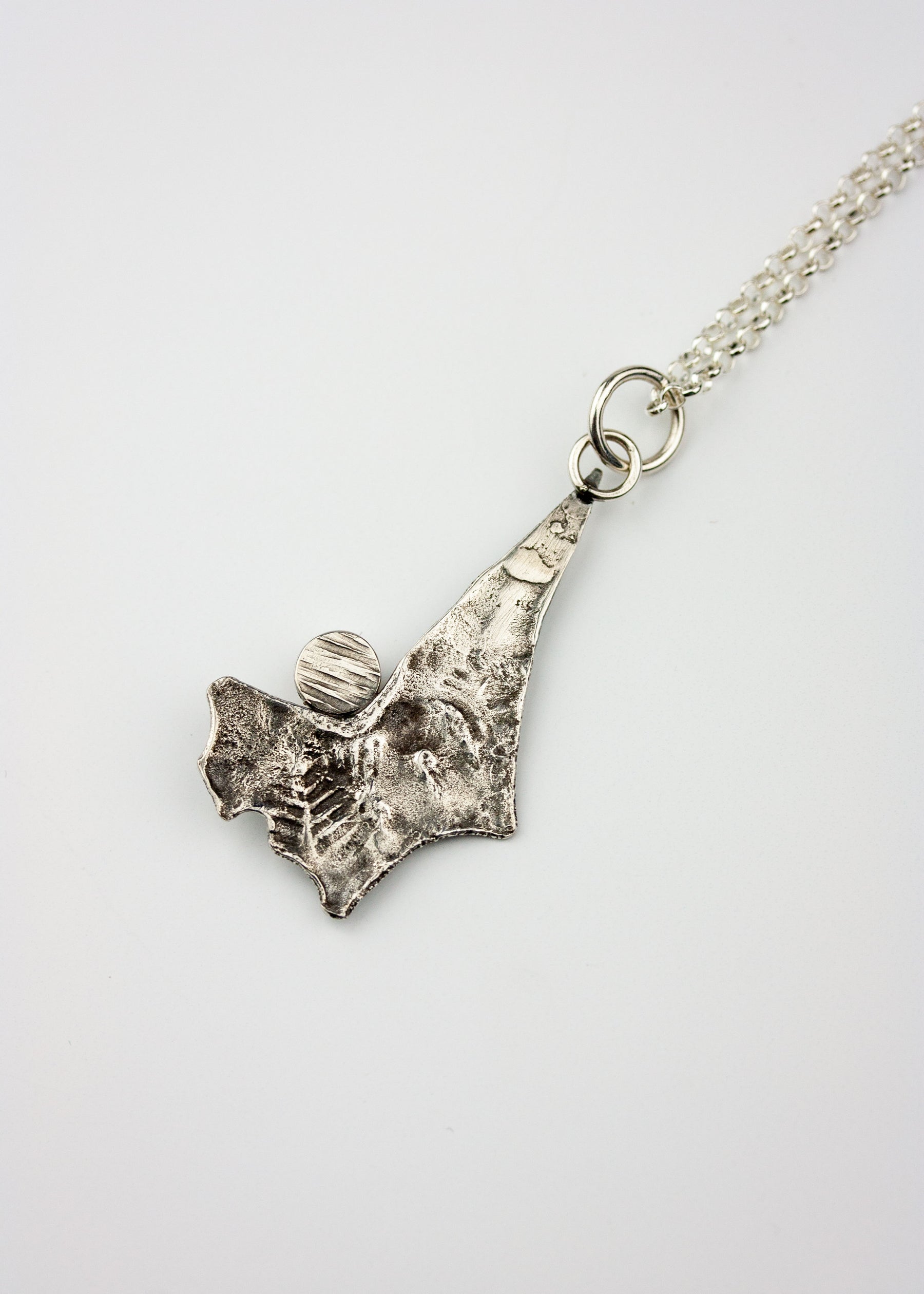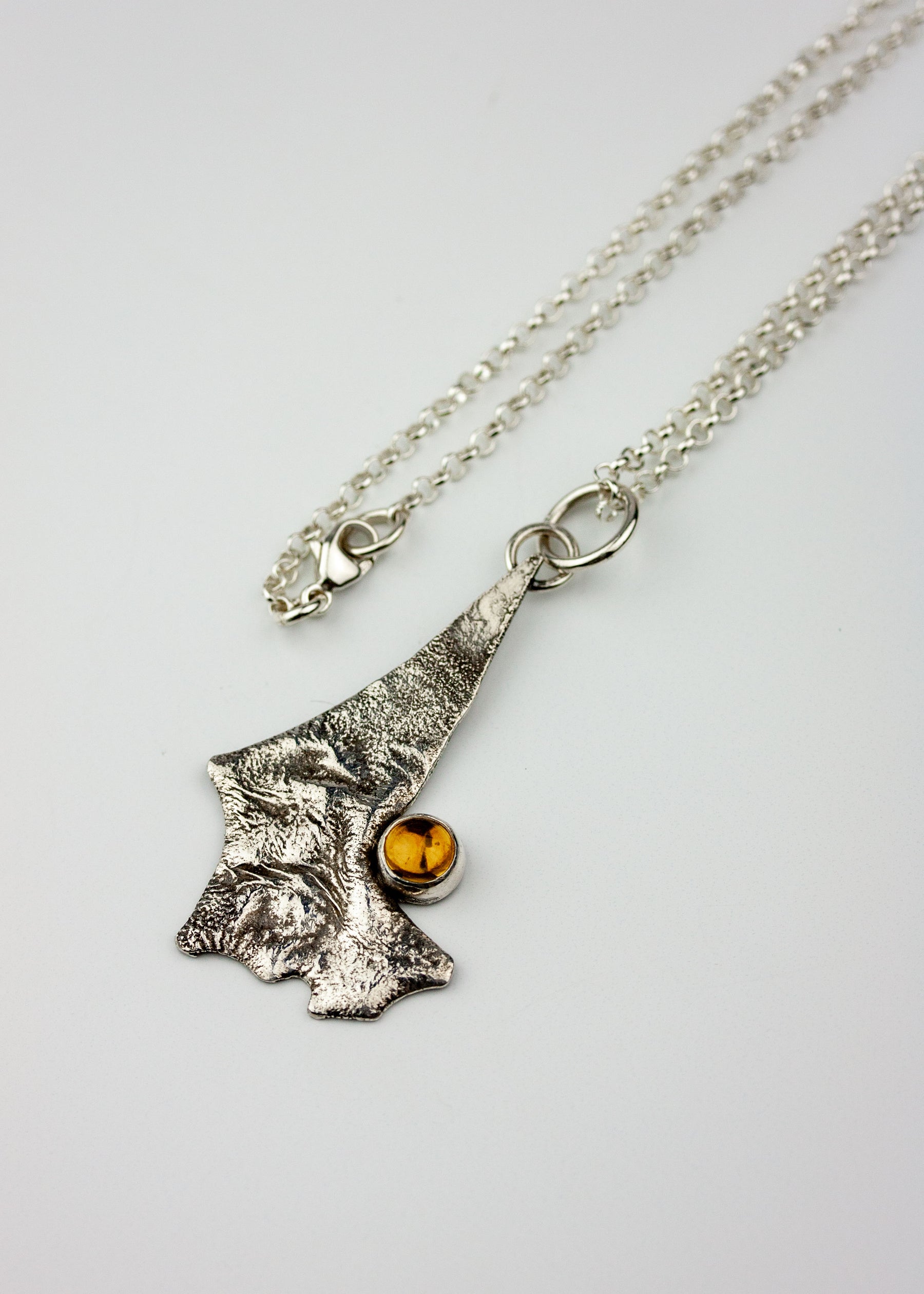 Rising | Citrine Pendant
Like rising from the ashes, a small yellow Citrine emerges from the semi-melted landscape of sterling silver. 
The texture of this pendant is created by bringing the silver nearly to its melting point, then pulling the flame away. Doing this repeatedly creates the rolling and sinuous landscapes reminiscent of the Moon or Mars.
This modern and semi-Brutalist pendant exhibits highly tactile and varied surface finishing accented by a lustrous and bright citrine.
The pendant hangs from an 18 inch sterling silver rolo chain.
Details:
Length: 51 mm from top of bail
Width: 26 mm