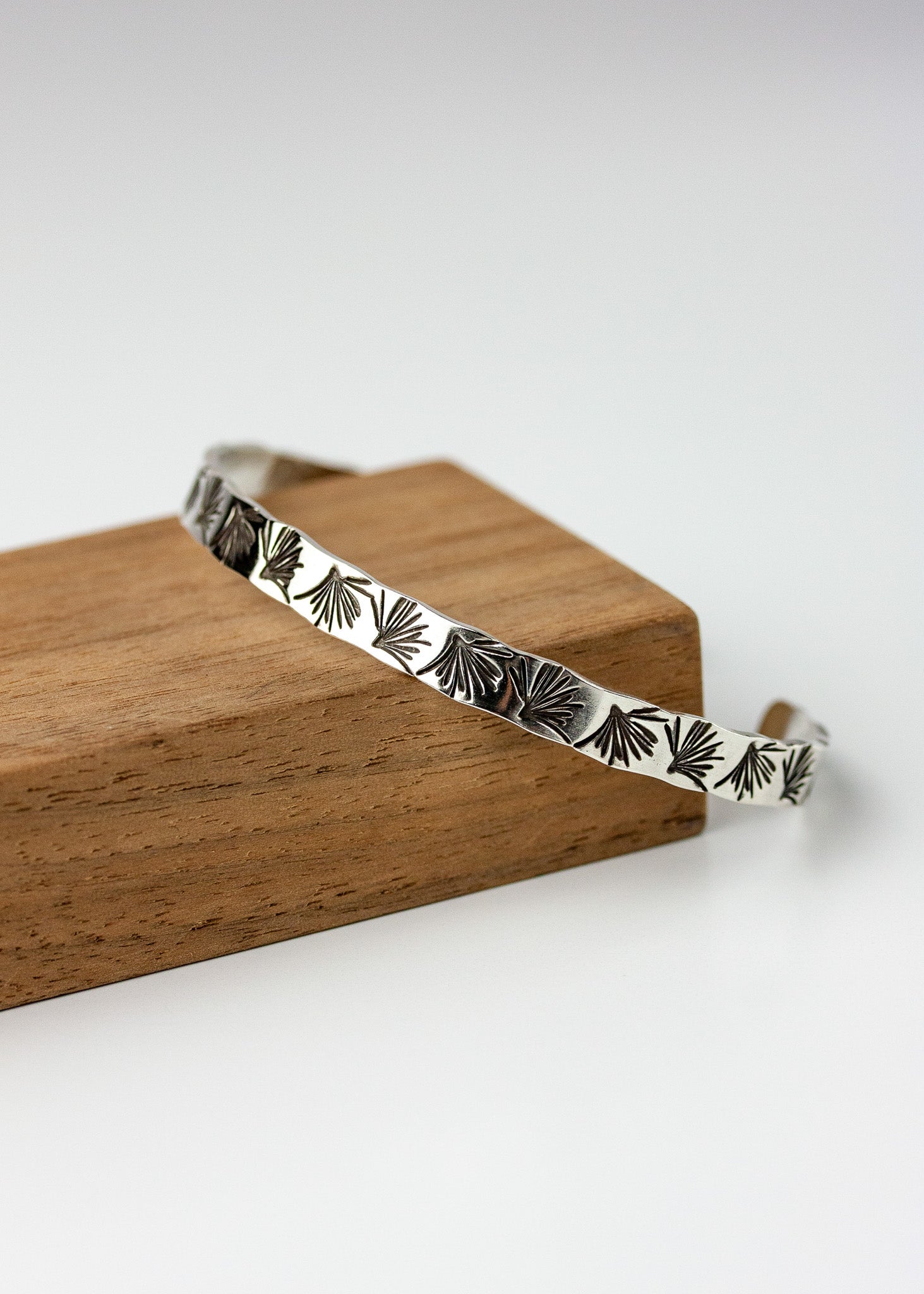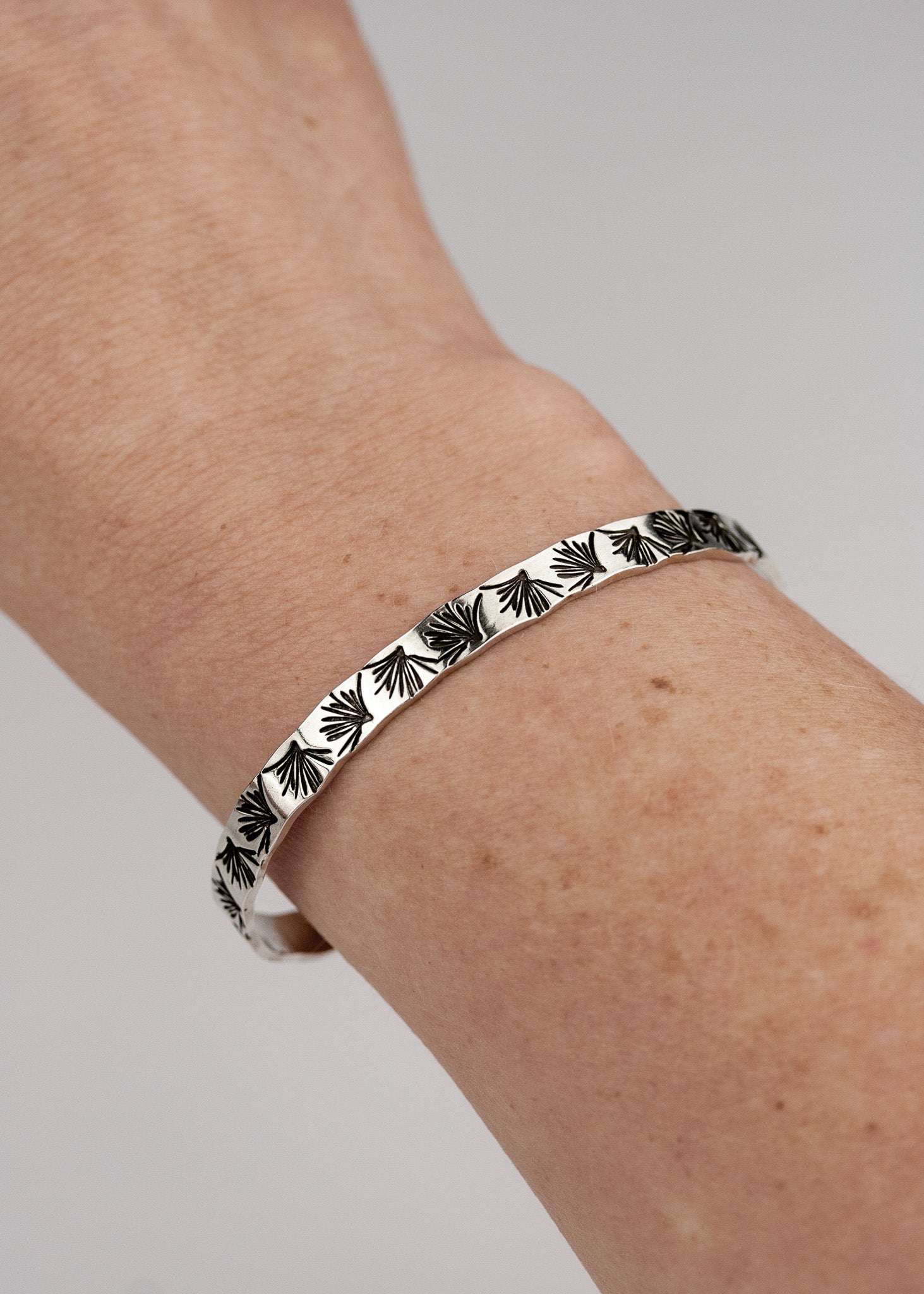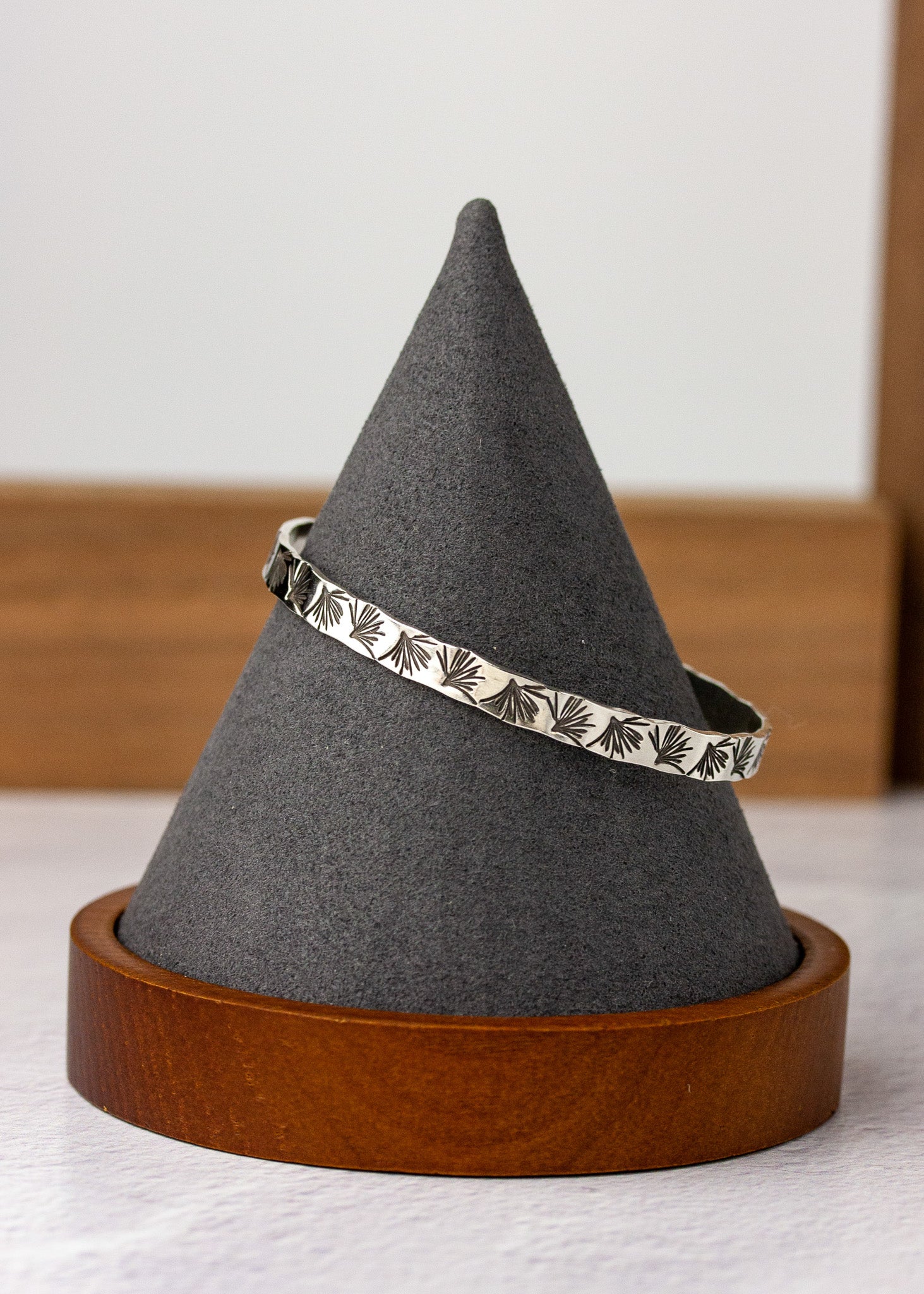 Pines Cuff Bracelet
Note: This is a made-to-order product. It can take up to 7 business days to ship.
Sterling silver cuff bracelet textured with tiny alternating pine boughs. Completely handmade and oxidized to highlight the details, then polished.
I don't know about you, but I love walking through a pine forest. The scene: You're camping in the mountains in summer, you wake up early and everything is quiet except for a few birds chirping as the sun rises. The air is cool and you take a deep breath that's filled with the light tangy scent of the towering pine trees.
That scent always brings me back to that summer in Colorado. Hiking in the mountains, where the air is dry and warm and filled with the scent of fallen pine needles and crushed leaves.
I'll never forget being with friends learning about the geology of the Rocky Mountains, hiking all day, camping at night, laughing together during the easy times and helping each other through the hard times. We had a hell of a time that summer.
This cuff is 5mm wide by 1.5mm thick.
Please enter your desired cuff size below prior to adding this item to your cart.
FIND YOUR SIZE:
Measure your wrist all the way around with a fabric measuring tape. Like a more snug fit? Order a half inch smaller than your wrist measurement. Like a more loose fit? Order the exact size of your wrist. For example, my wrist is 6 inches around but I prefer a 5.5 inch cuff because I don't like my bracelets to move around too much.
If this is a gift, 6" is average for women and 7" is average for men.
For your wrist measurement, see this journal post.
I do not offer engraving or stamping on these bracelets.