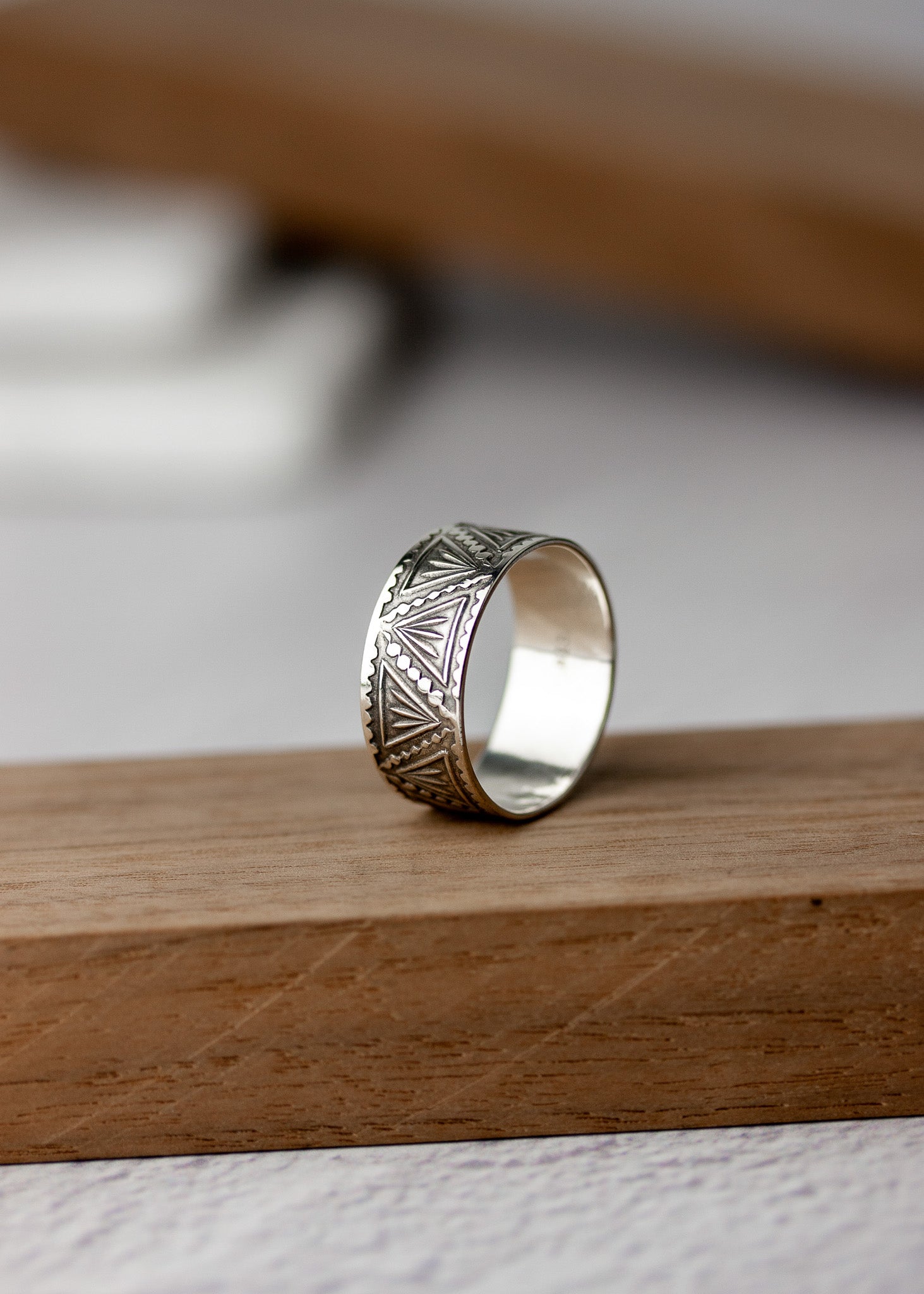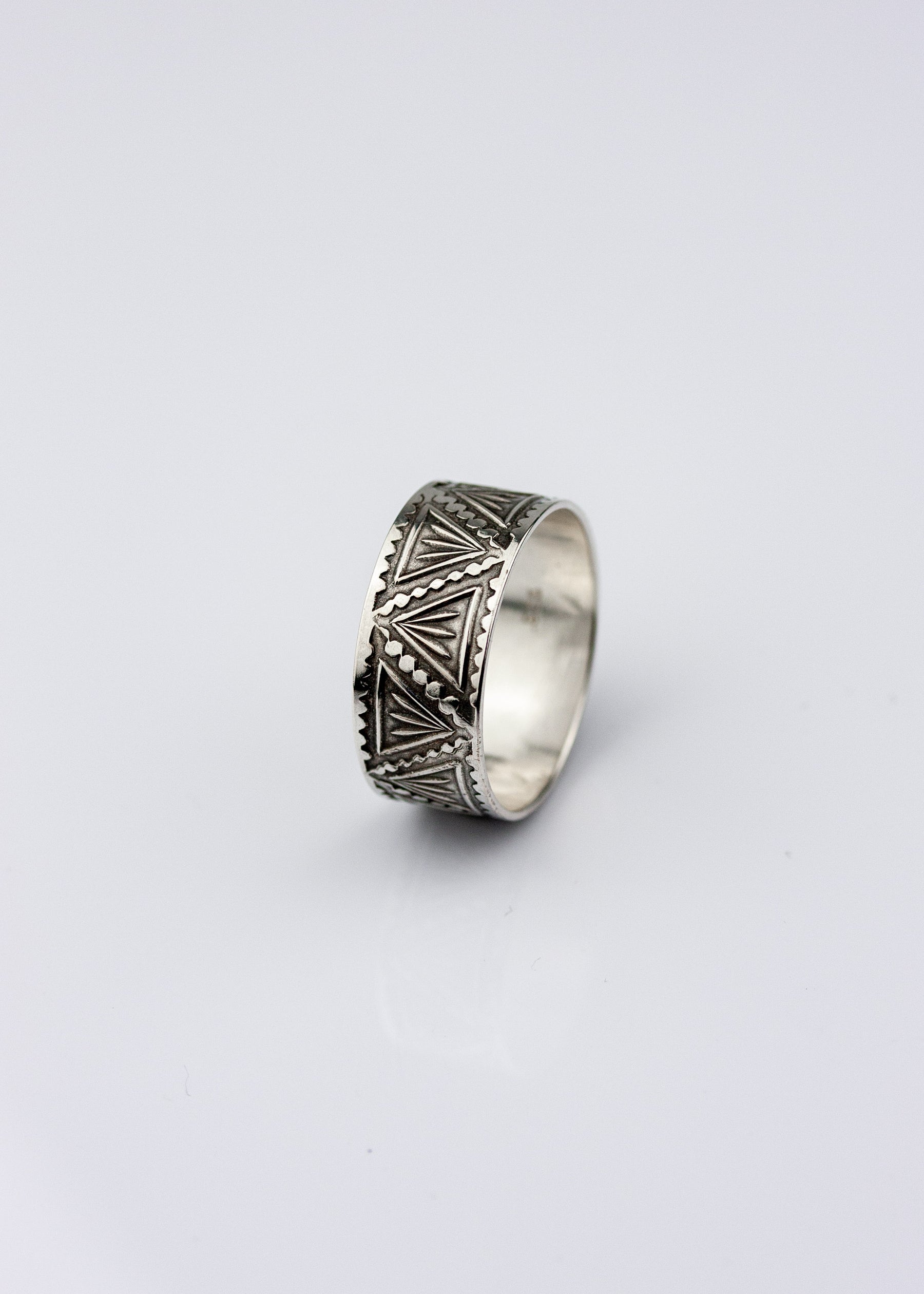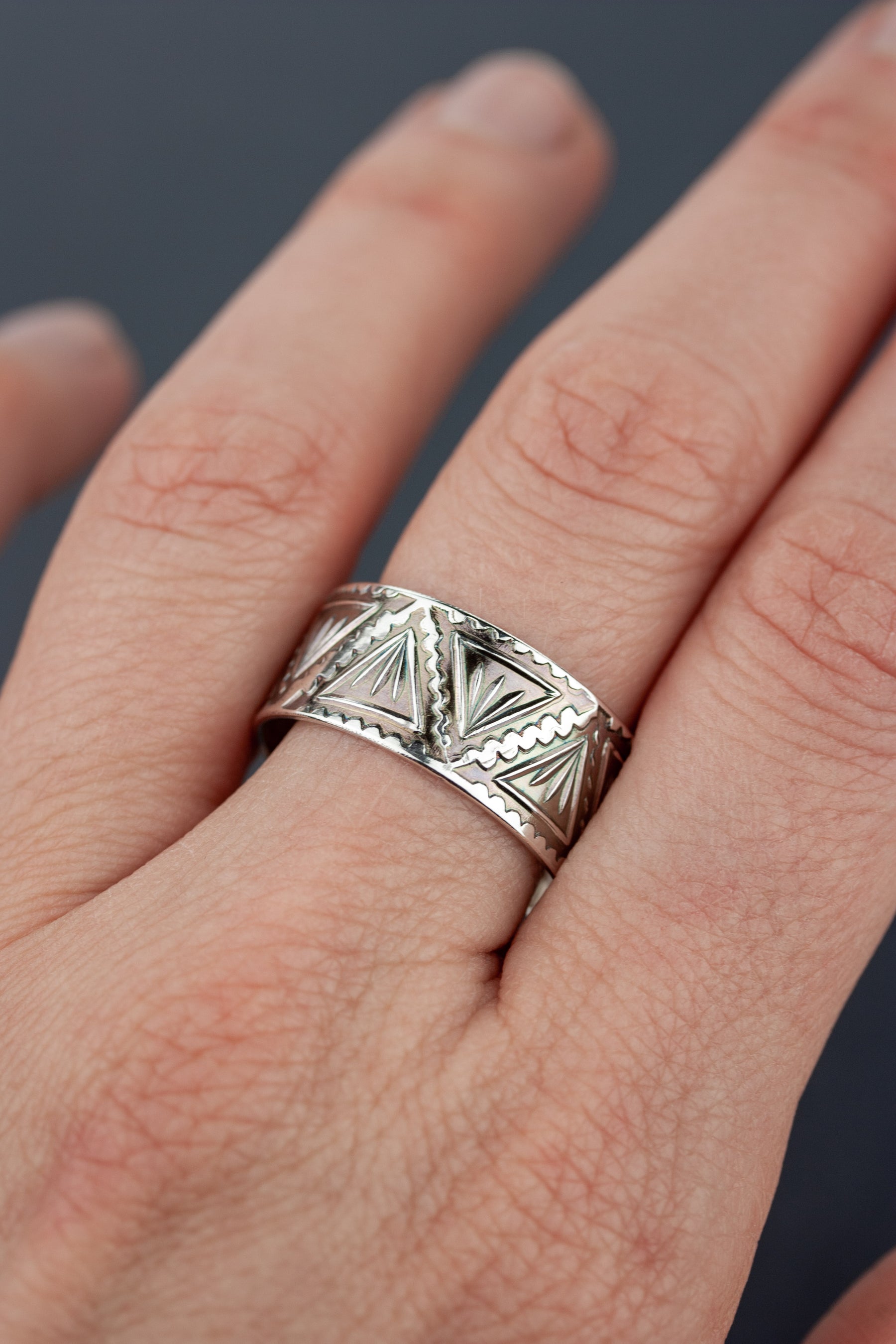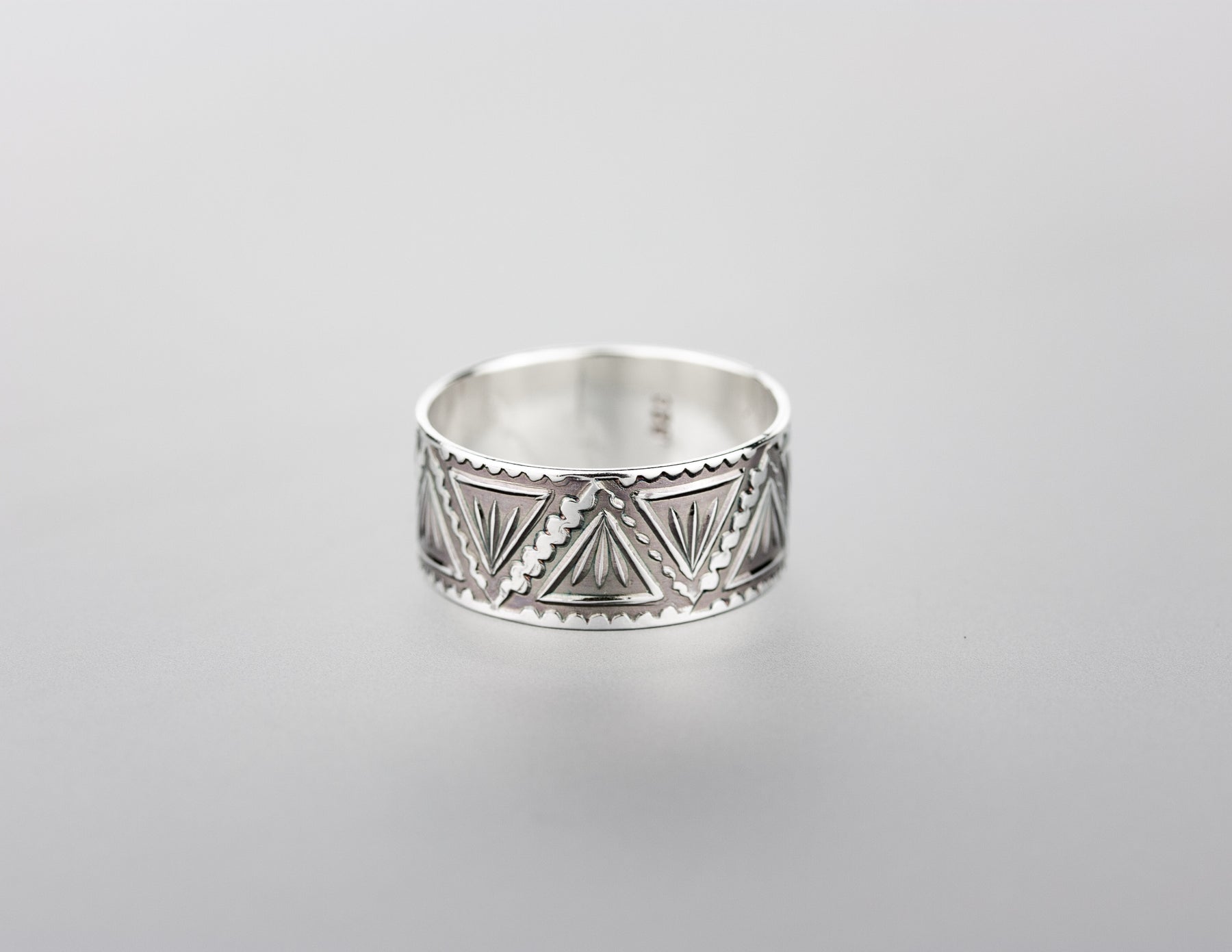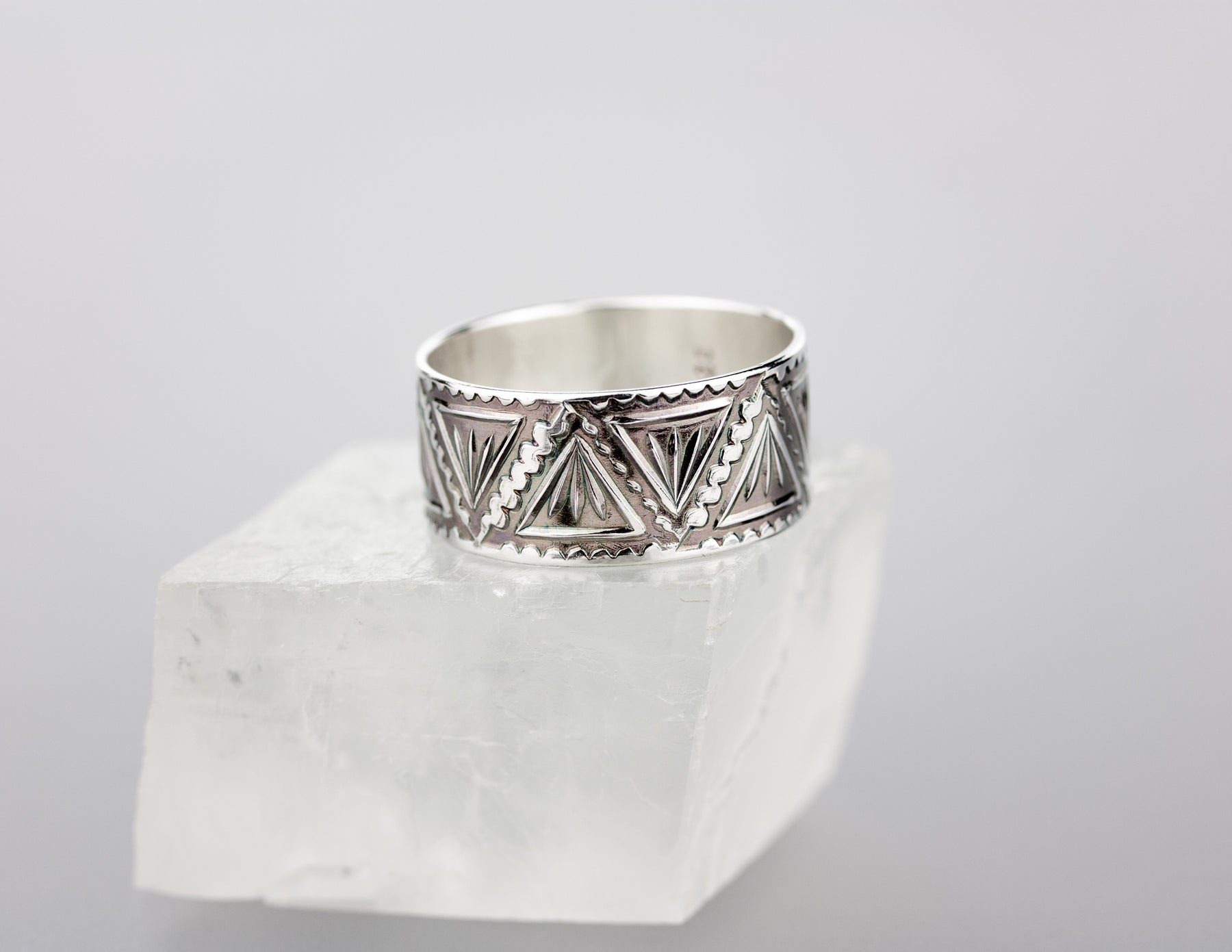 Mesquite Ring
Note: This is a made-to-order product. It can take up to 7 business days to ship.
Sterling silver wide band ring stamped with a Native American style triangle design that resembles a field of mesquite bushes.
This is completely handmade as I measured and cut the band out of silver sheet, then stamped, soldered, and finished it. Even the stamp used to texture the metal is handmade!
The ring is given a CHARCOAL (darkish gray) colored patina to highlight the details and then polished to a shine.
Ring dimensions: 10 mm wide x 0.95 mm thick
Please enter your desired size ring prior to adding this item to your cart. 
Note: I do not offer engraving or stamping on rings/bracelets.
If the size you ordered does not fit, please contact me about an exchange for a different size.