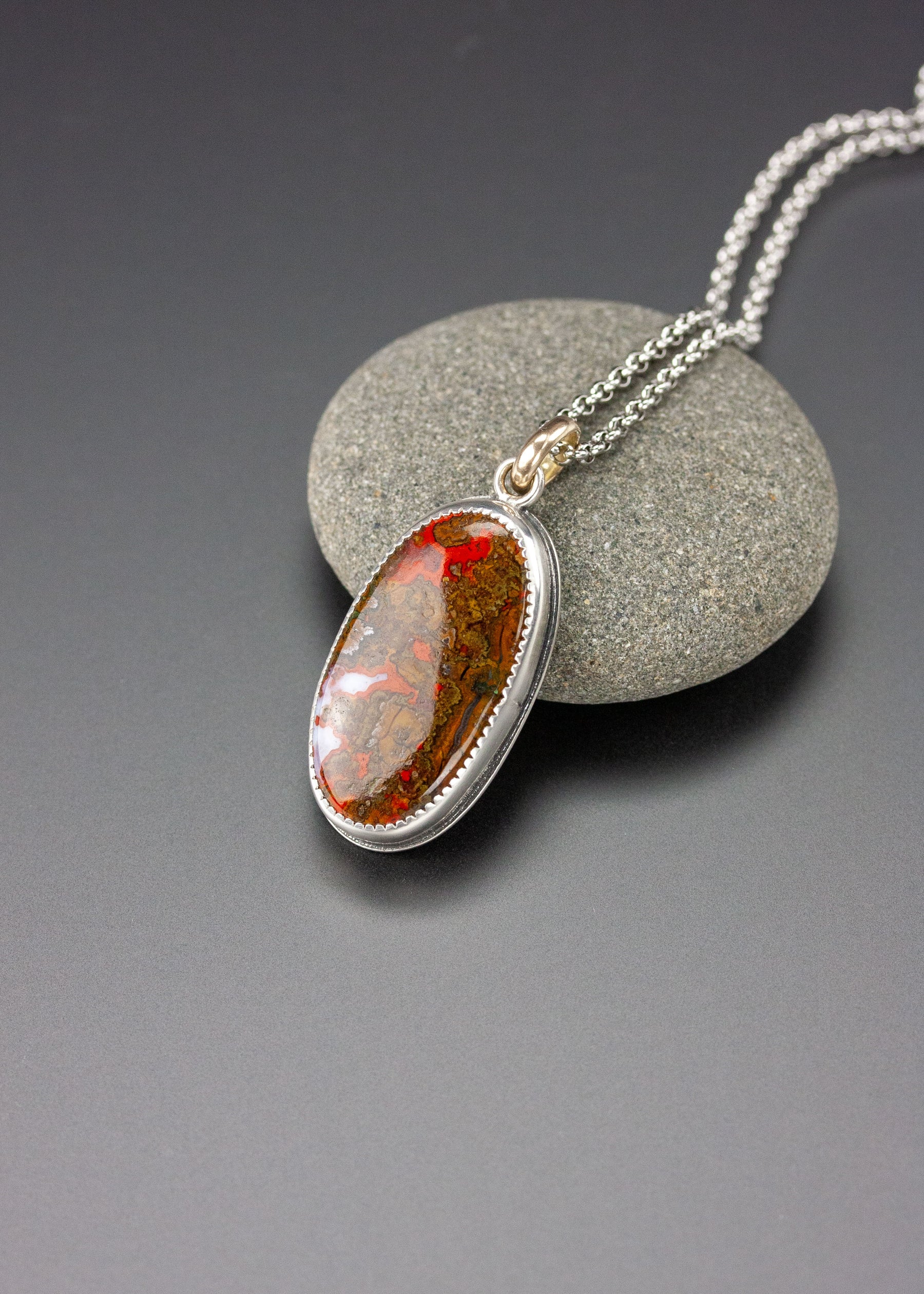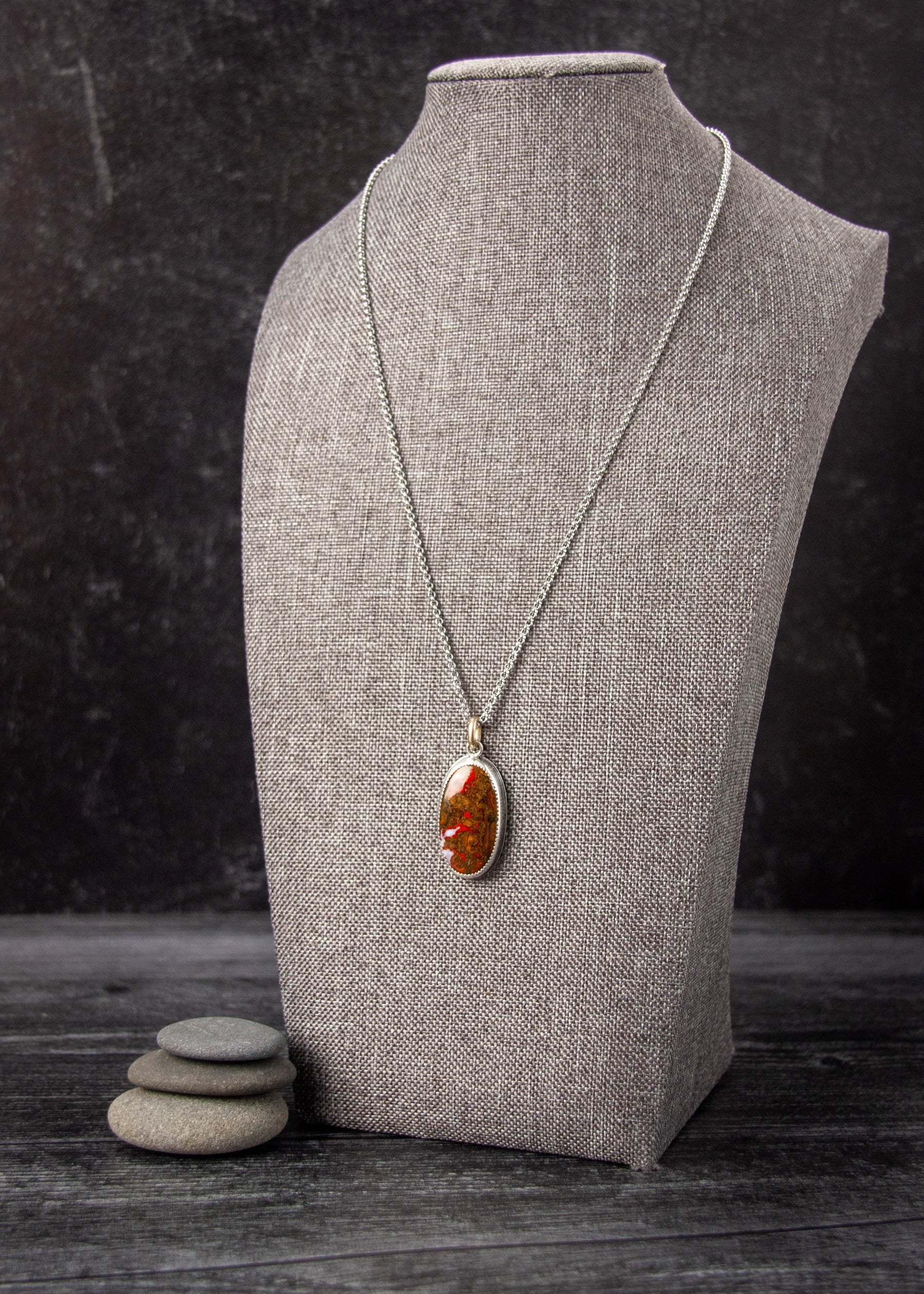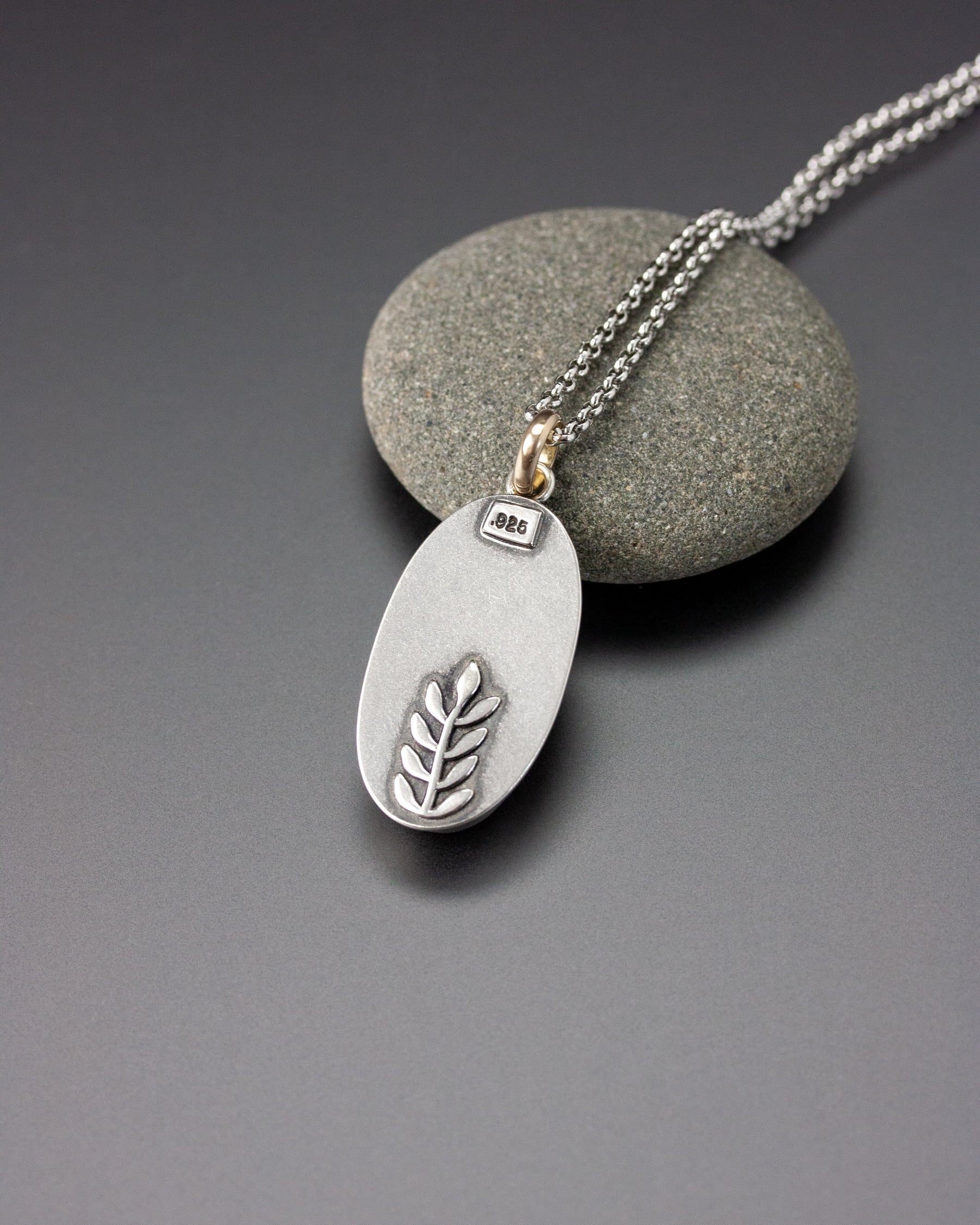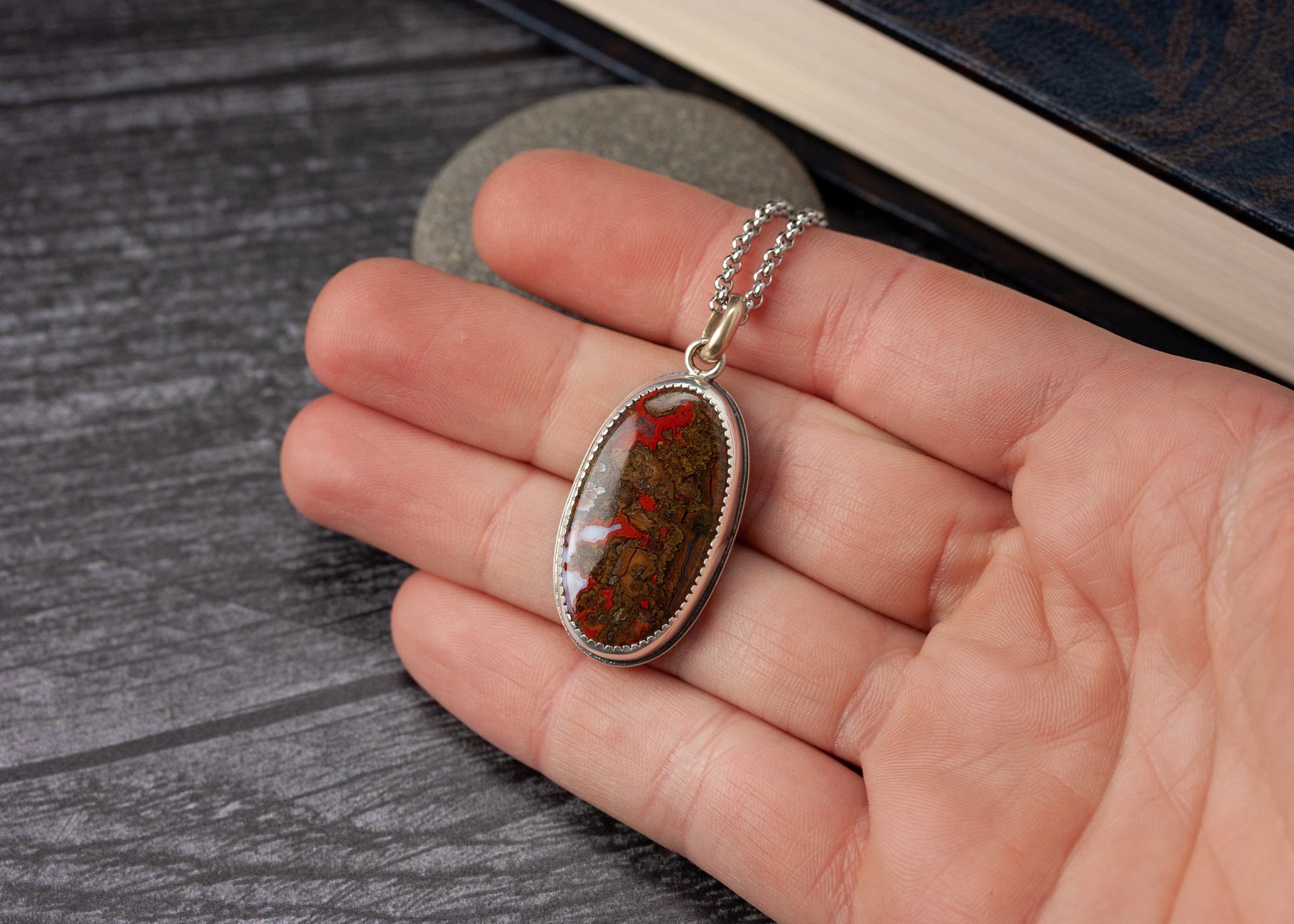 Hidden Fern Pendant
This pendant features a beautiful Moroccan Seam Agate set in a minimalistic style of sterling silver and fine silver with 14k gold accents. The back of this piece is adorned with a sterling silver vine.

Comes with the stainless steel chain seen in the photos.
These stainless steel chains look and wear just like silver, extend from 18-20 inches, and will not tarnish or irritate skin.

Details:
Pendant Length x width: 1.5 x 0.75 inches
Chain length: 18-20 inches