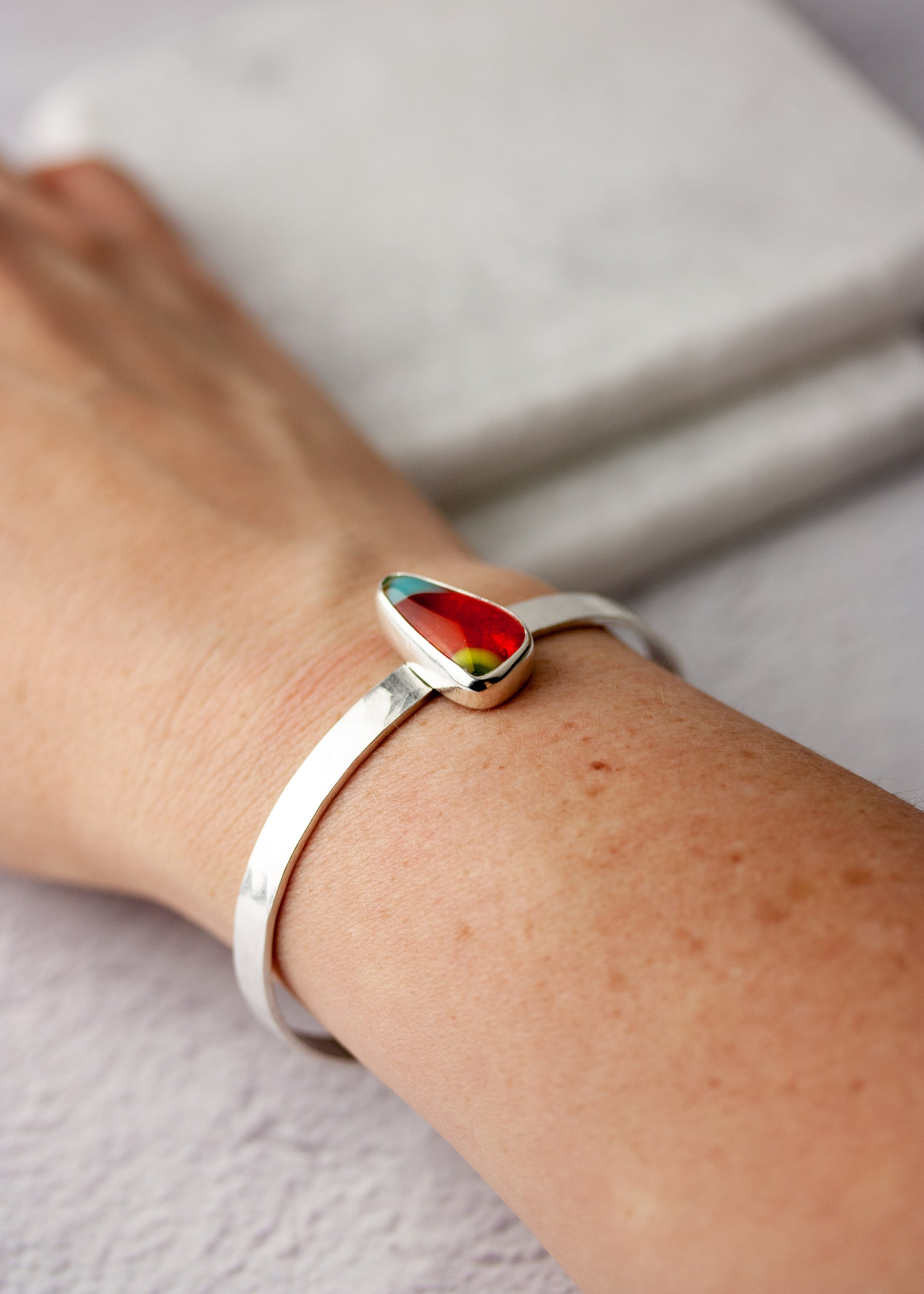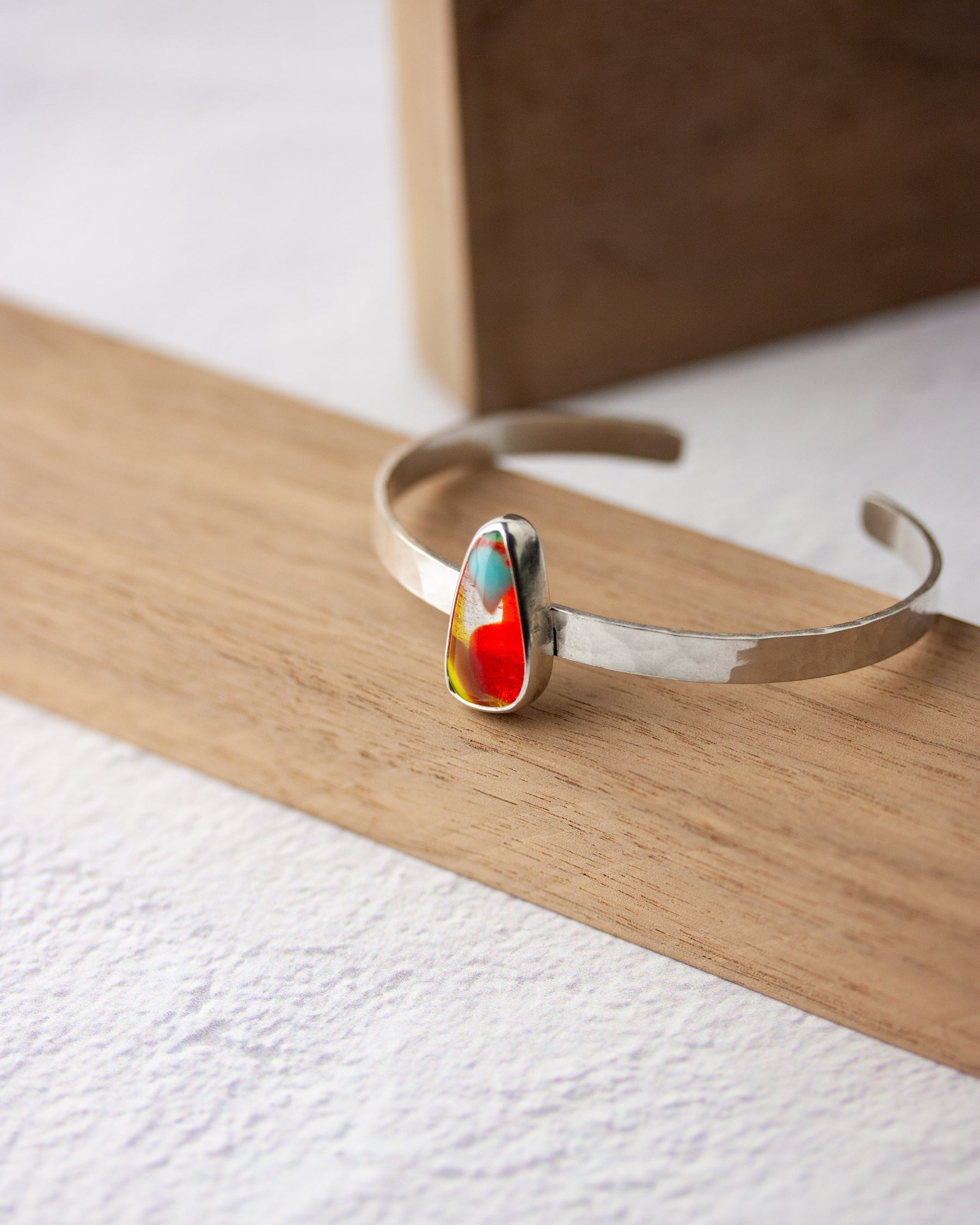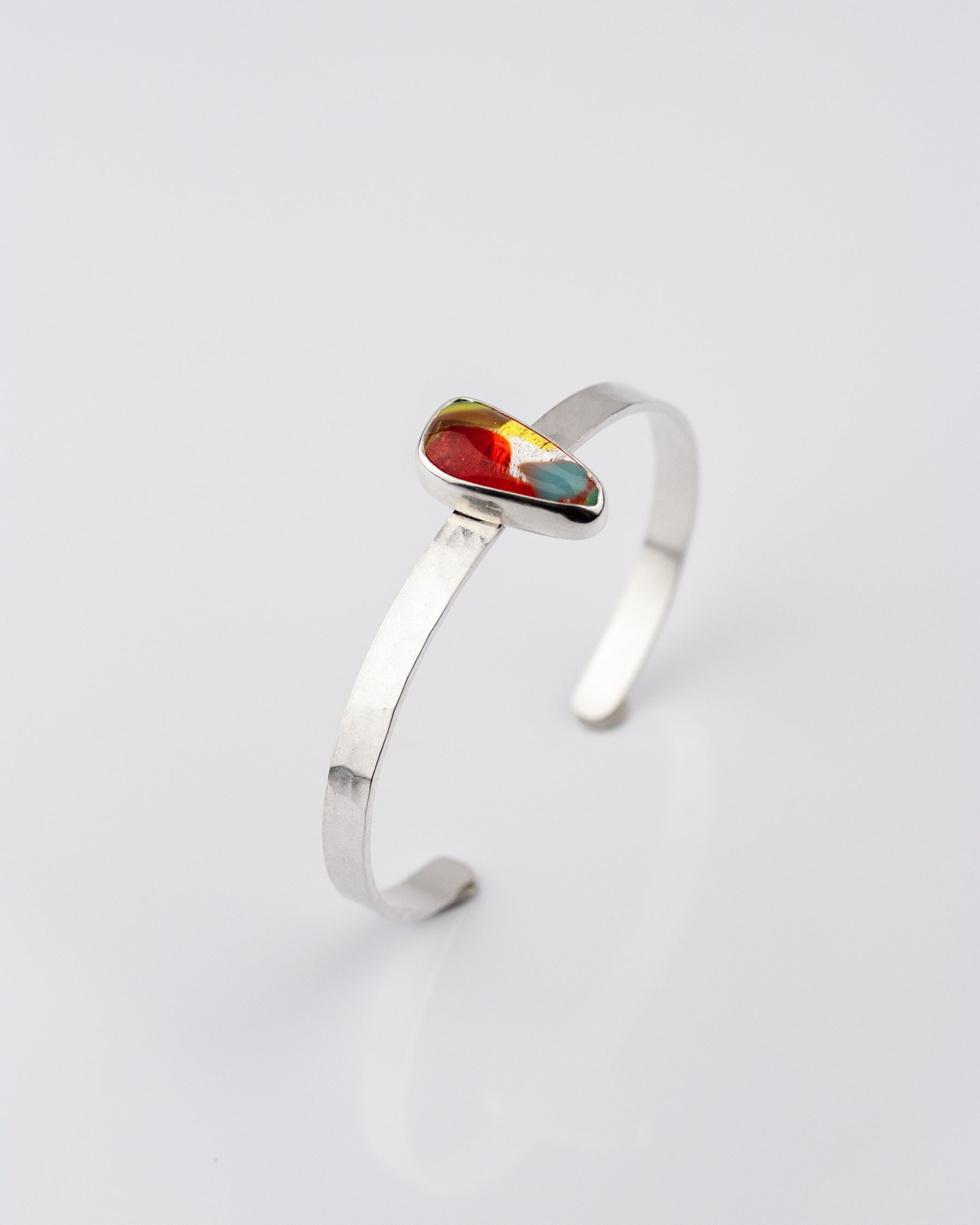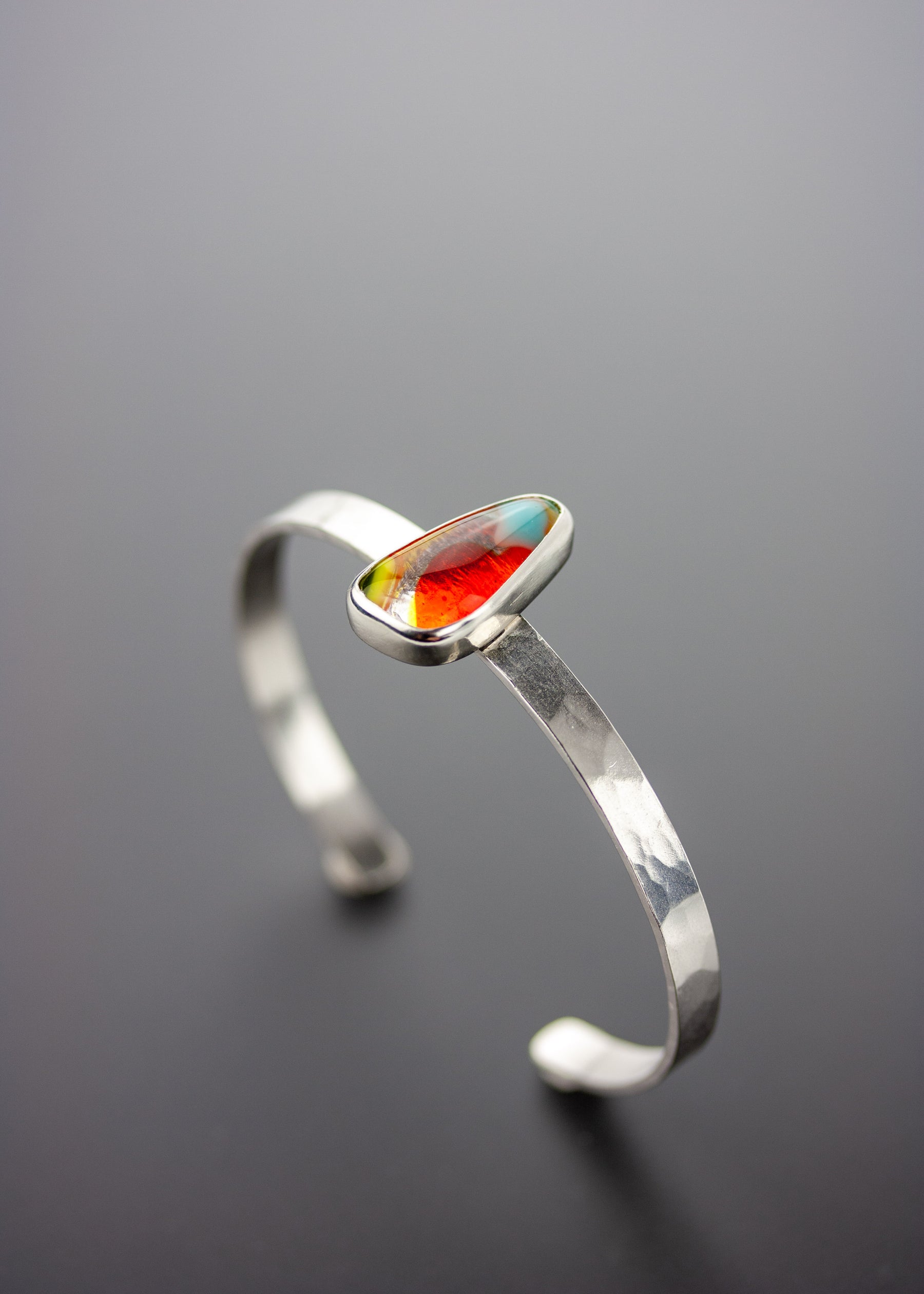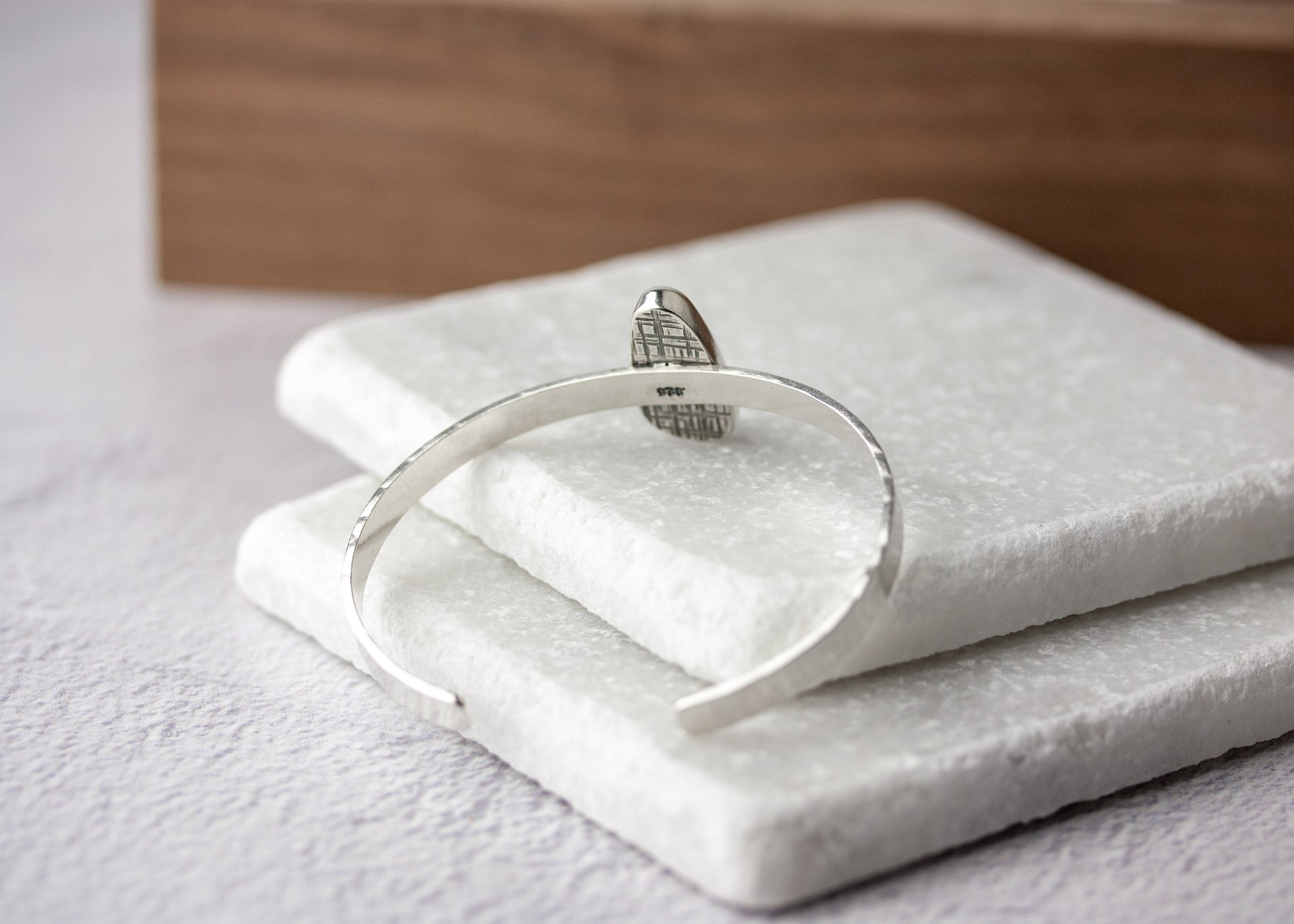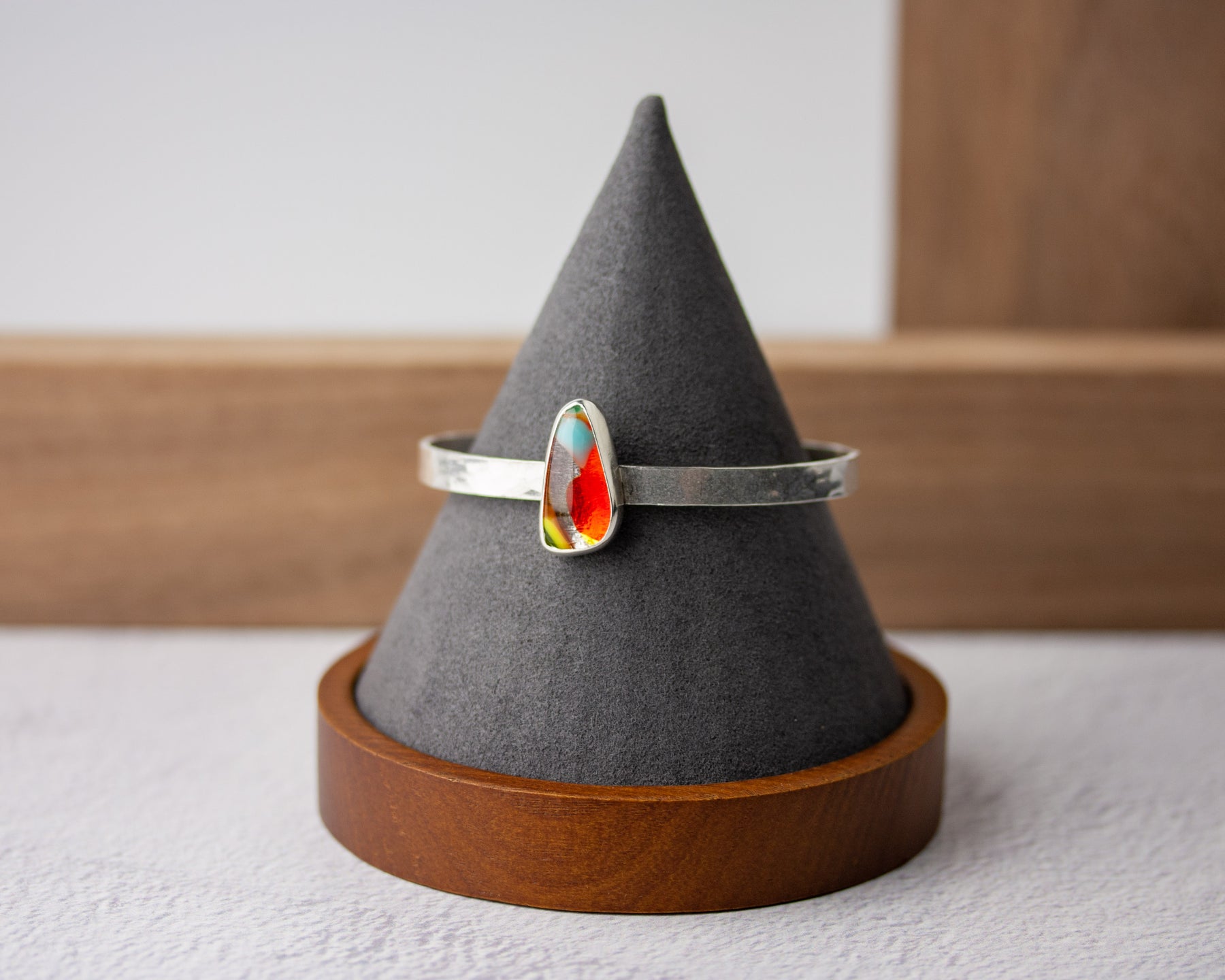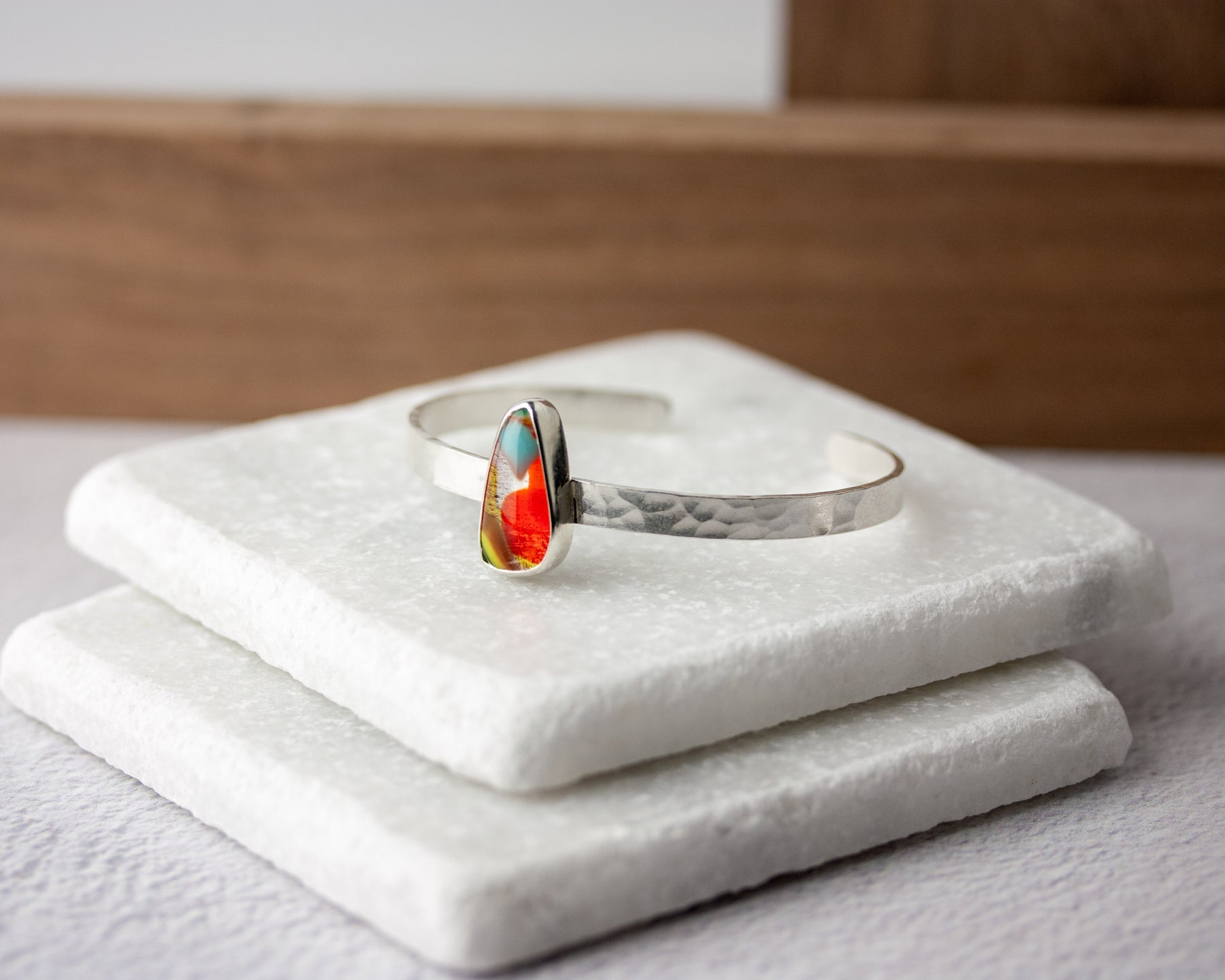 Hard Candy Cuff Bracelet
A multi-colored, red and orange fused glass piece is set very minimally in sterling and fine silver.

Ever had a Jolly Rancher hard candy? You pop one in your mouth and immediately scrunch your face because its so sour. They came in so many beautiful colors; transparent reds, yellows, greens, and blues, just like stained glass.
This piece is like having a handful of those delicious candies, without the scrunched face.

This bracelet features a sturdy hammered silver band and is 6 inches in length. It will comfortably fit a 6 to 6.5 inch wrist.

Details:
Length: 6 inches
Setting dimensions: 10 x 20 mm

FIND YOUR SIZE:
Measure your wrist all the way around with a fabric measuring tape. Like a more snug fit? Order a half inch smaller than your wrist measurement. Like a more loose fit? Order the exact size of your wrist. For example, my wrist is 6 inches around but I prefer a 5.5 inch cuff because I don't like my bracelets to move around too much. 
For your wrist measurement, see this journal post.
I do not offer engraving or stamping on these bracelets.