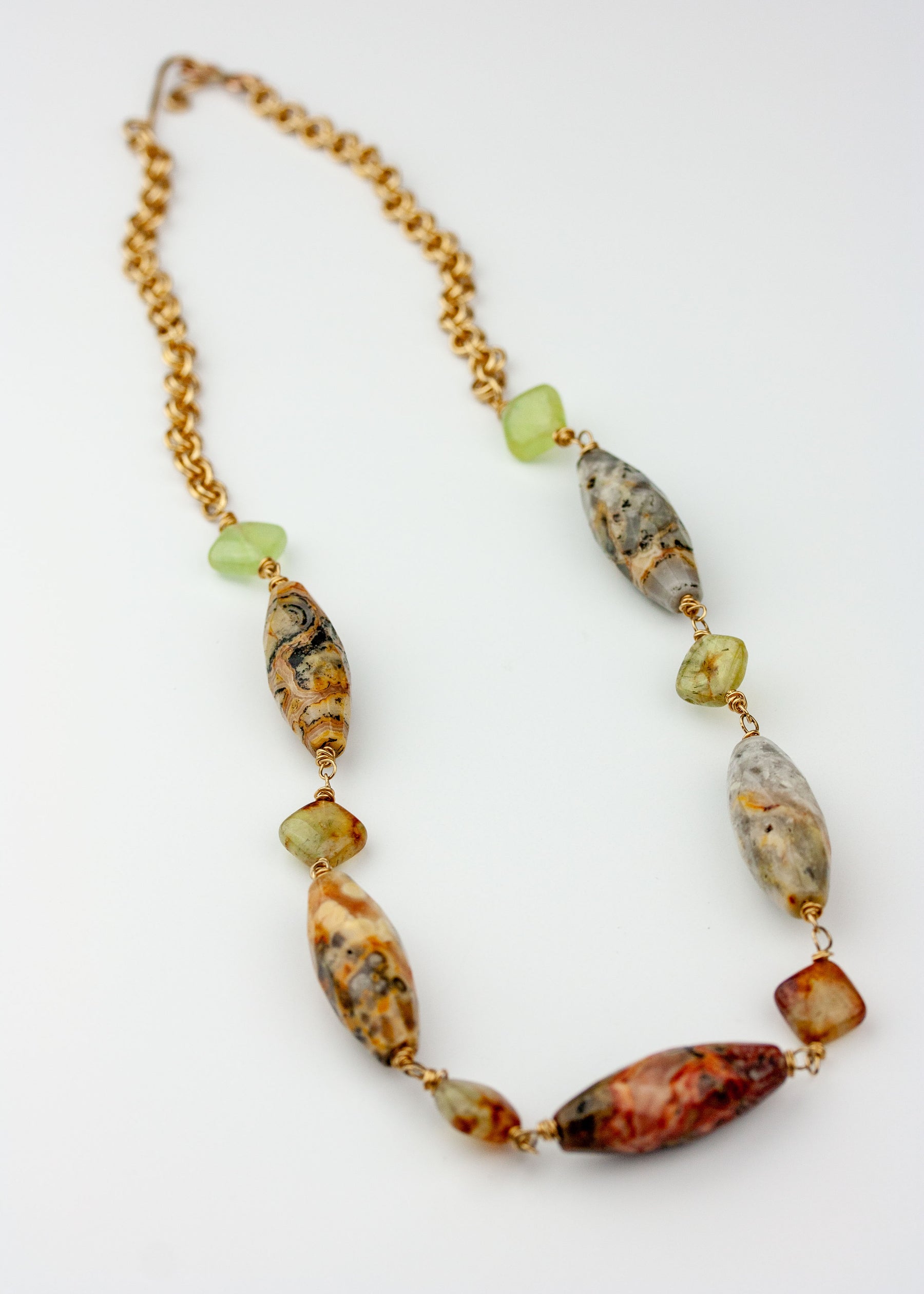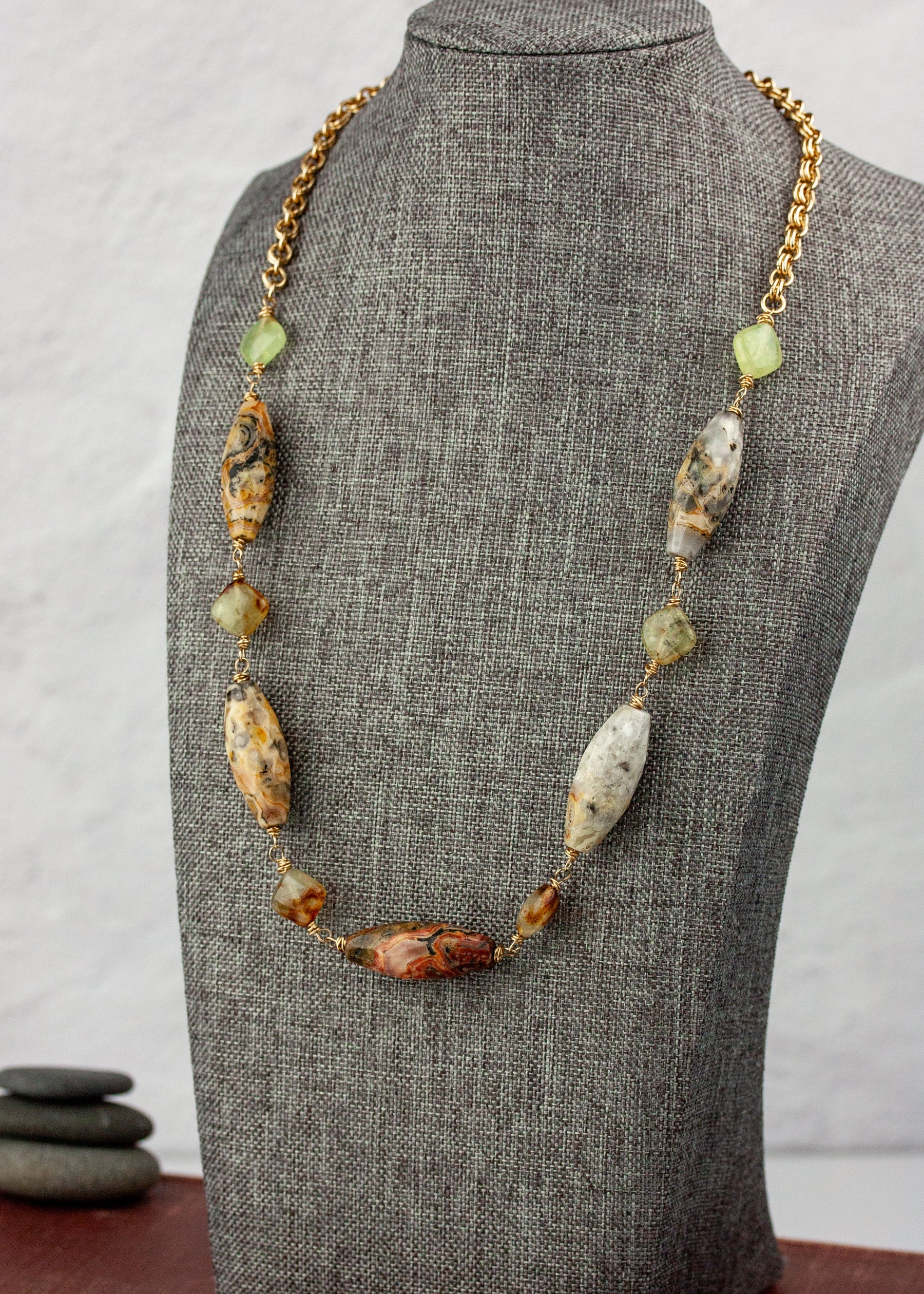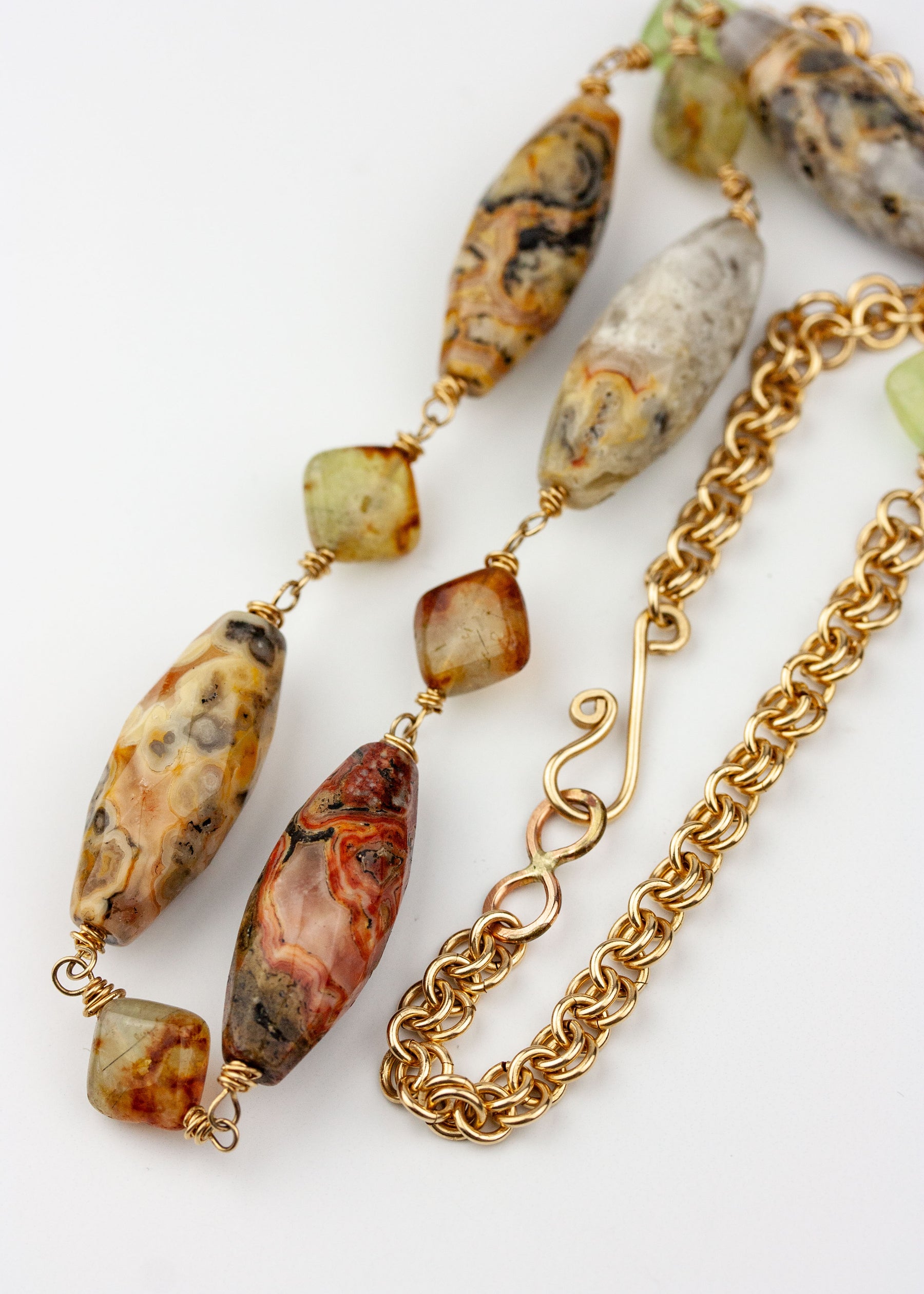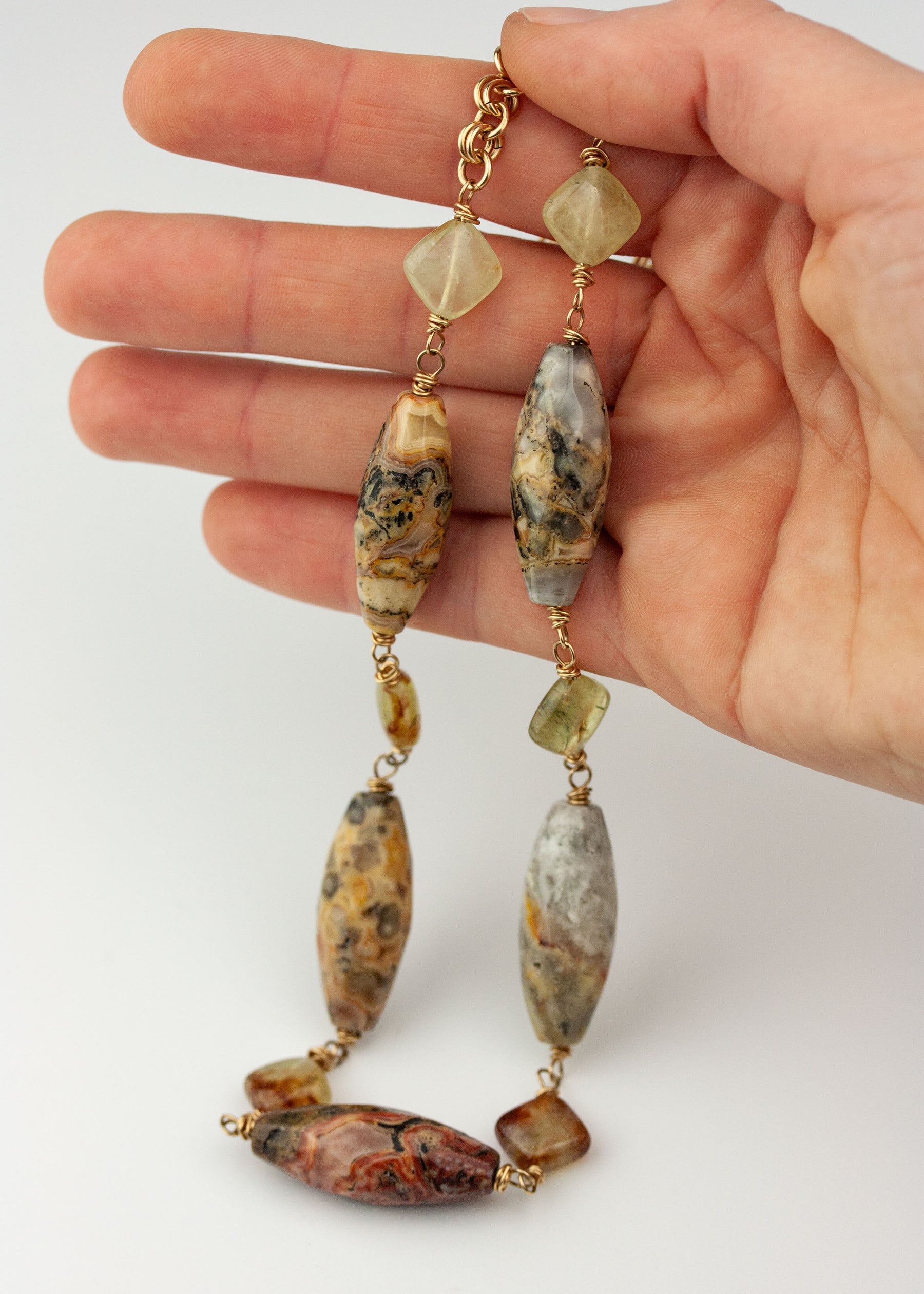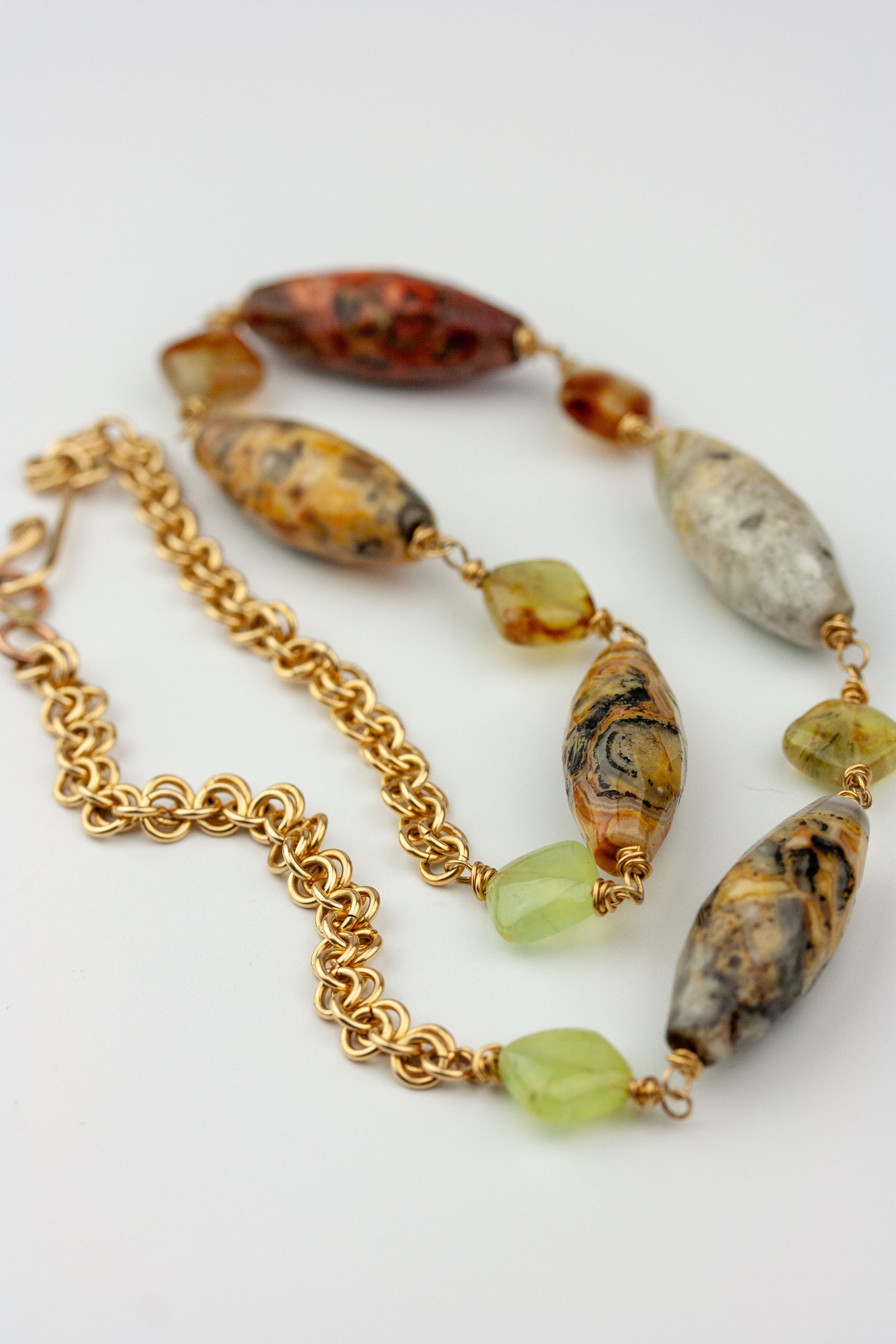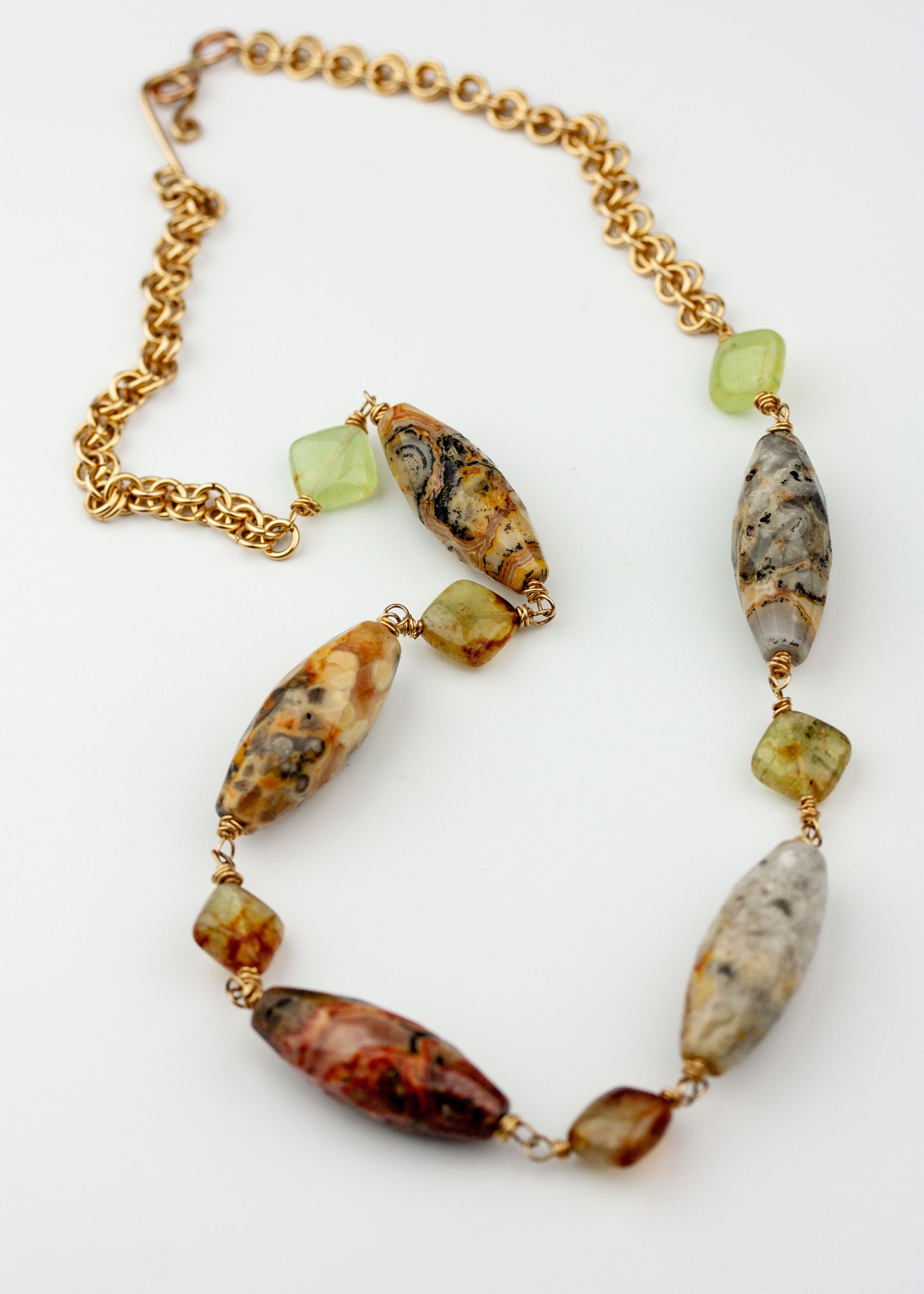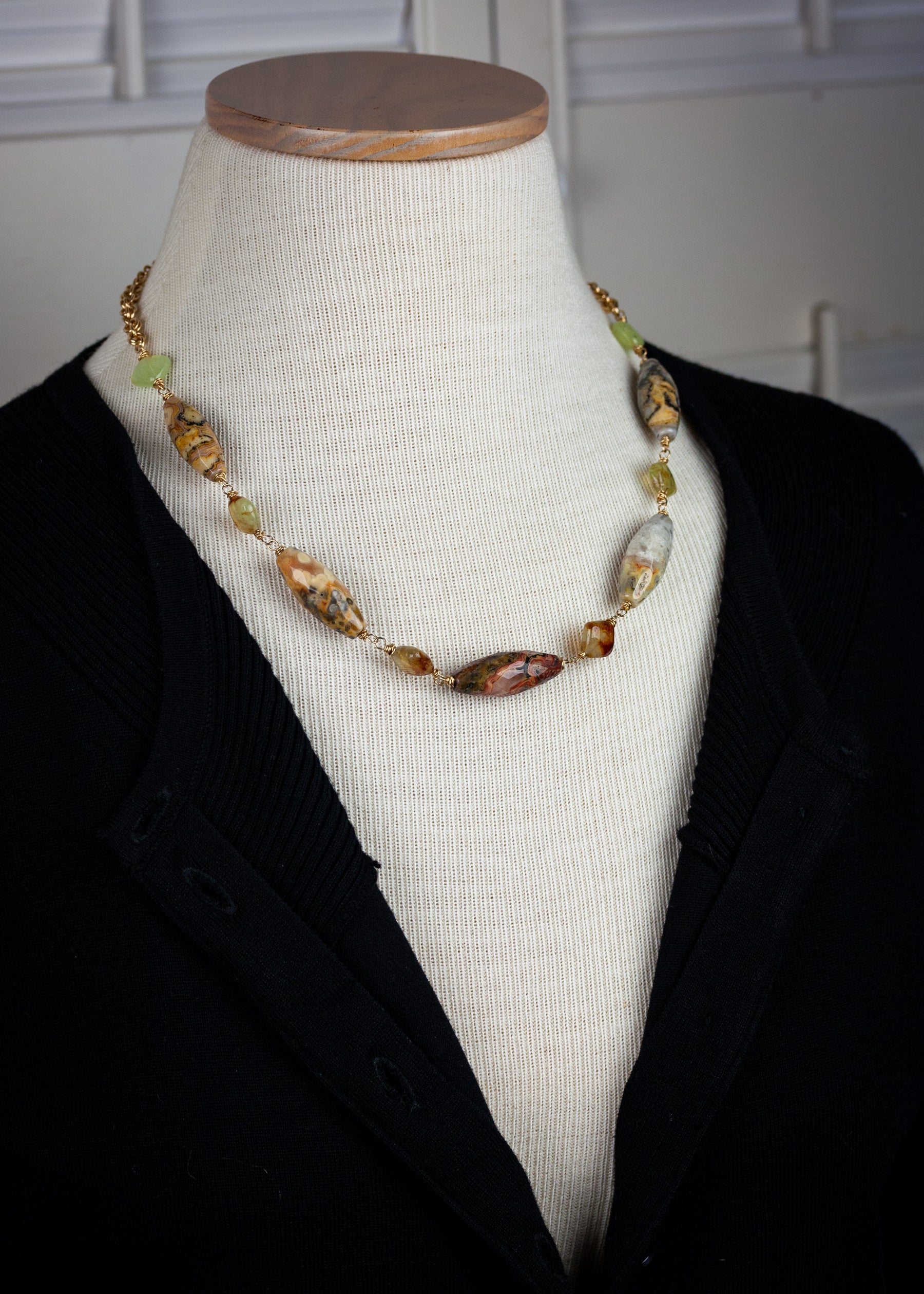 Golden Cavern Agate Necklace
Faceted agate beads are surrounded by diamond-shaped, honey-colored tourmaline quartz and gold-filled chain.

All the chain links, as well as the hook-and-eye clasp are hand cut and formed from 14k gold-fill wire.

Named 'Golden Cavern' because the warm glow of the beads and gold-fill chain remind me of a far-off desert cavern at sunrise.

Necklace measures 22 inches (56 cm) in length.