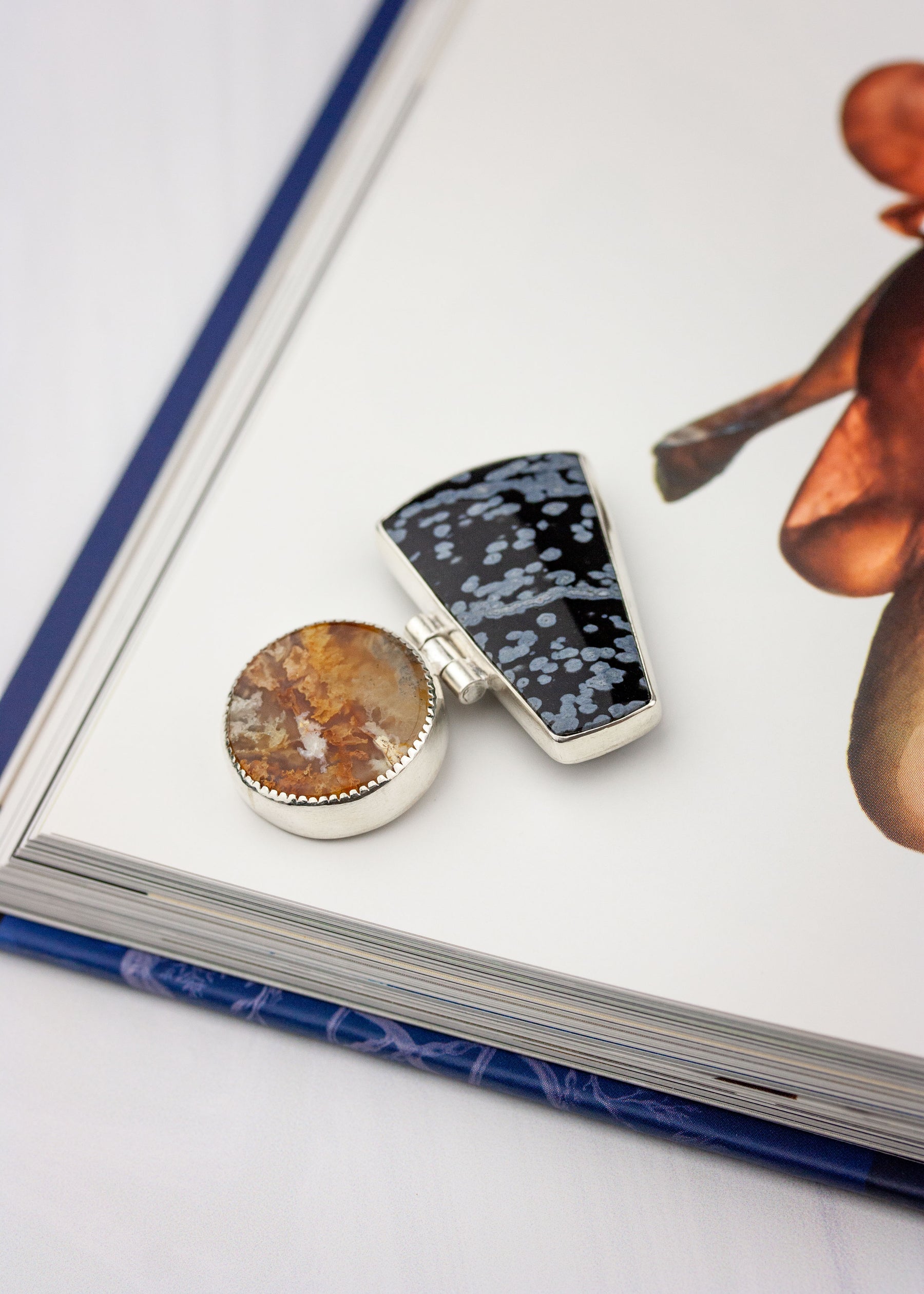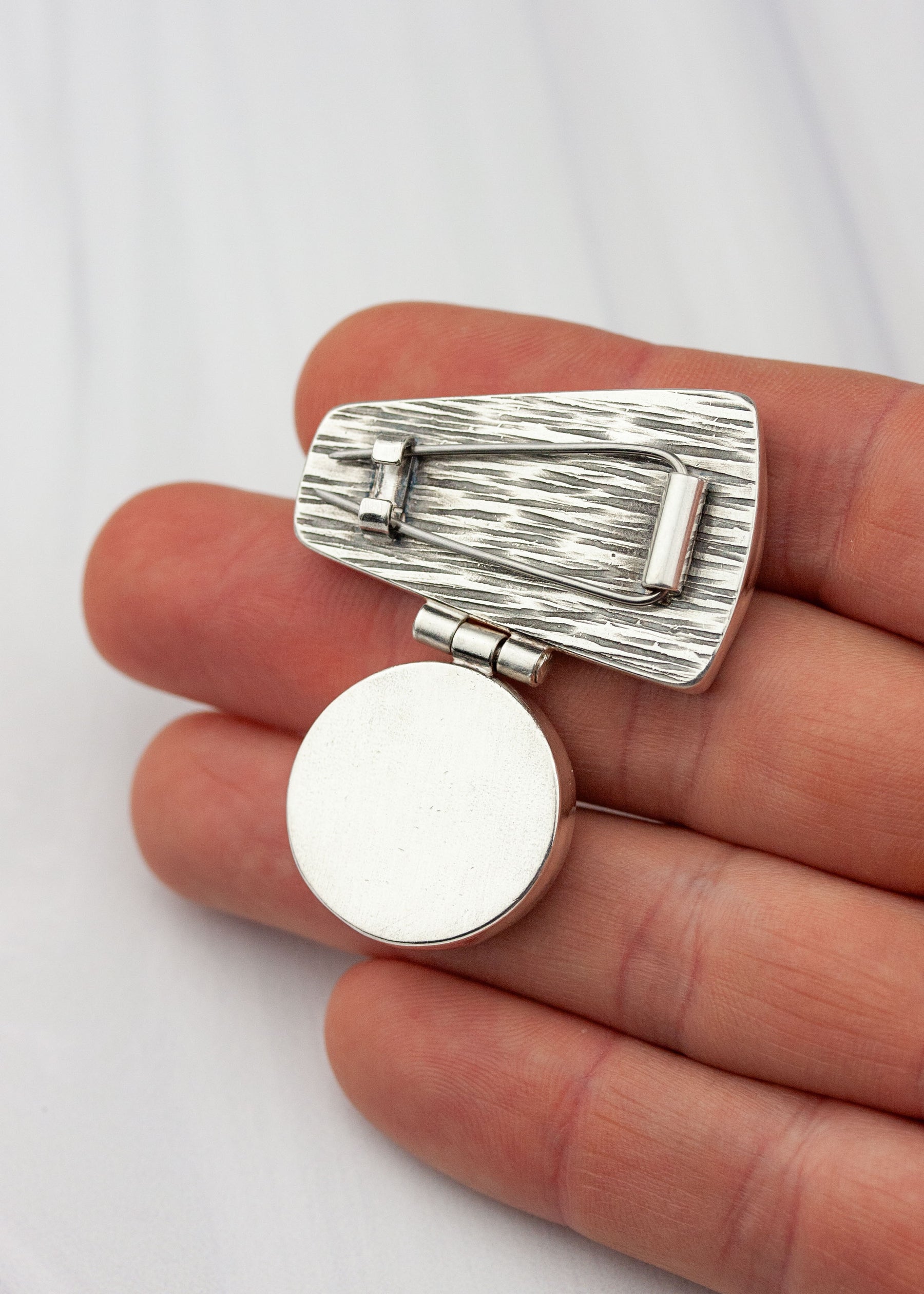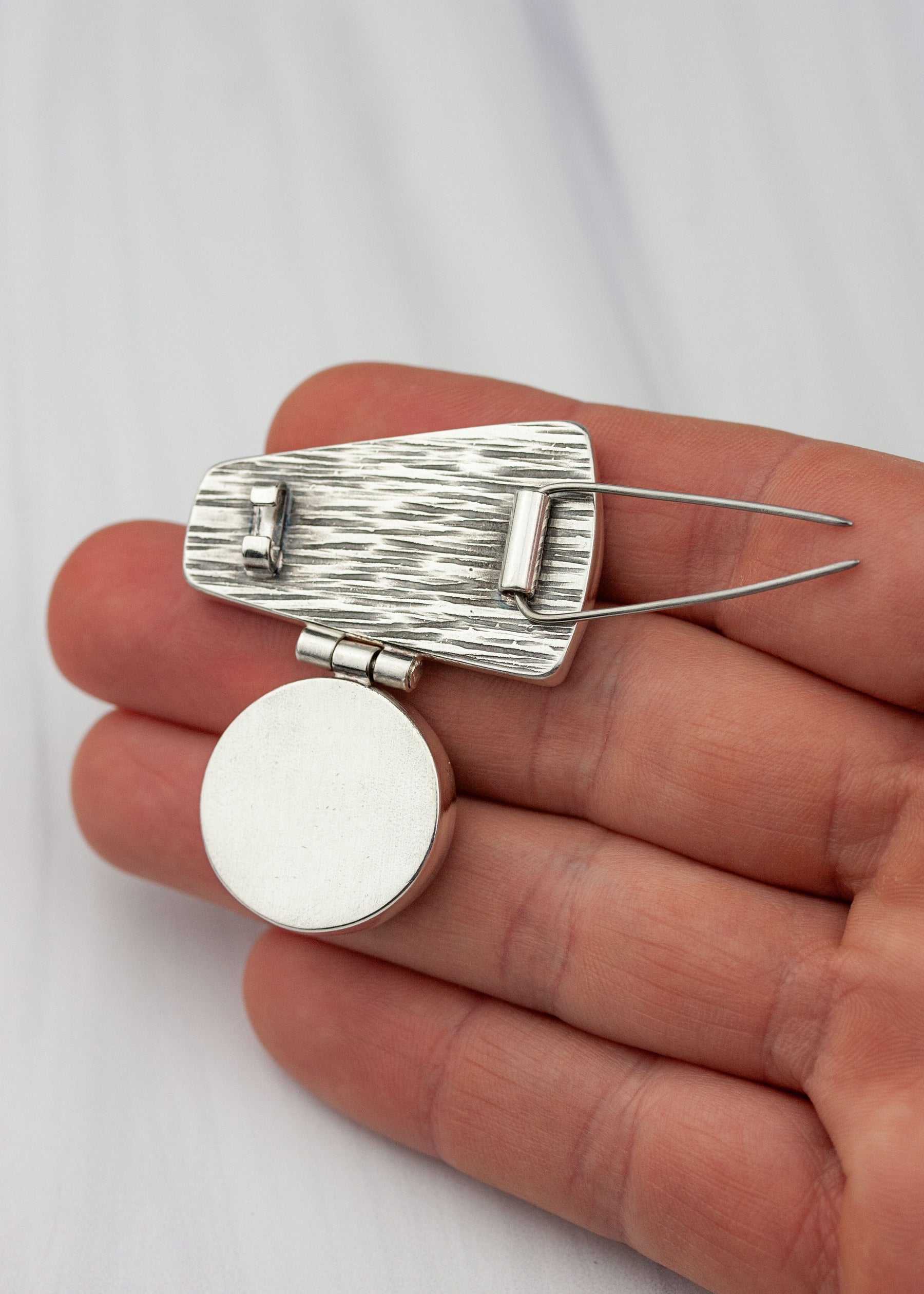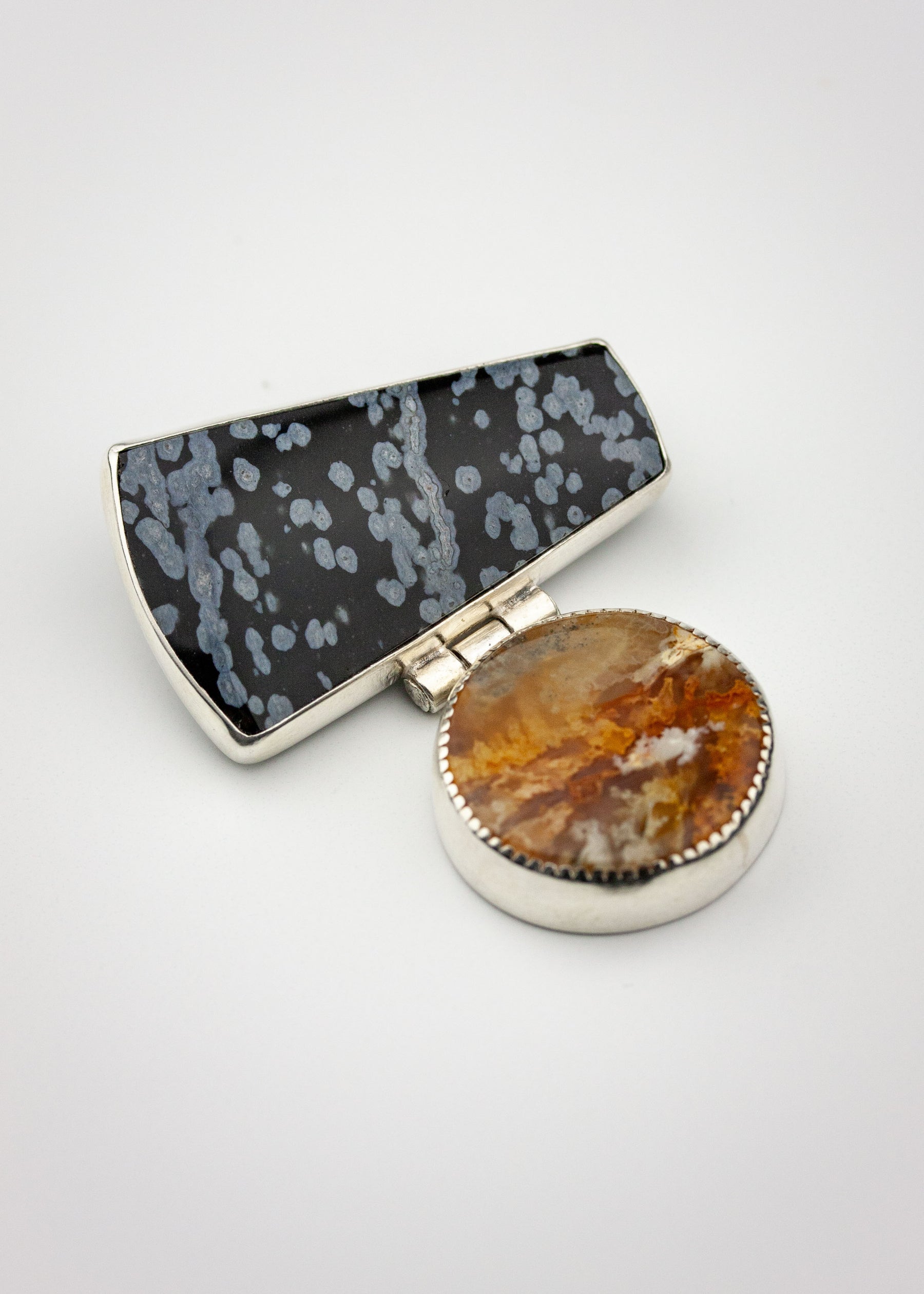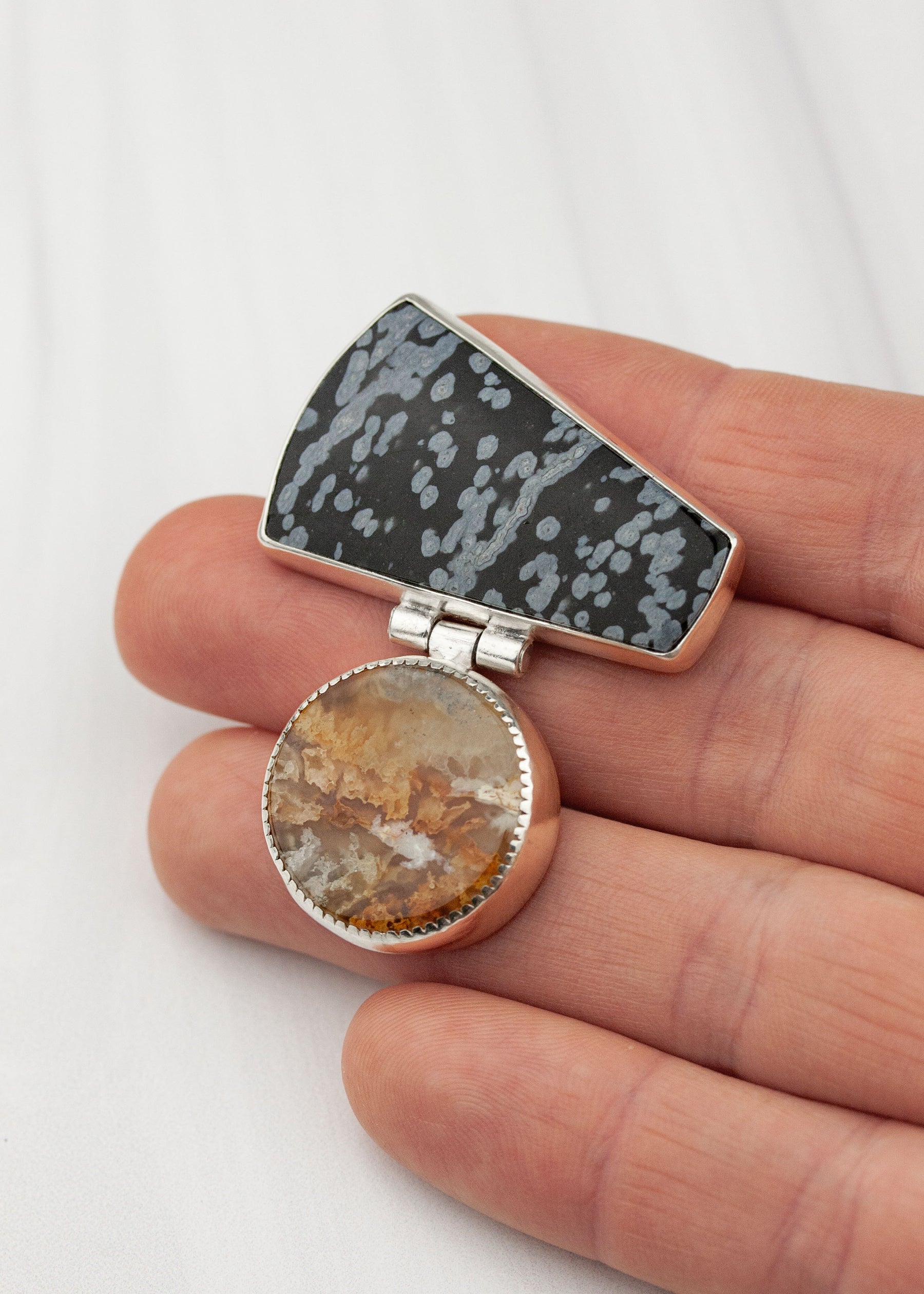 Snowflake Obsidian & Agate Brooch
A geometric brooch featuring a spotted Snowflake Obsidian accented with a round Plume Agate. Made completely of sterling silver. The back of the piece is textured with my Waterfall design behind the obsidian and left smooth behind the agate.
The catch is a stainless steel double pin for extra security. Best worn on jackets or blazers, so as not to ruin your beautiful shirts.
This is a very modern piece exhibiting clean lines, mechanical details, and little bit of mystery with the hidden texturing.