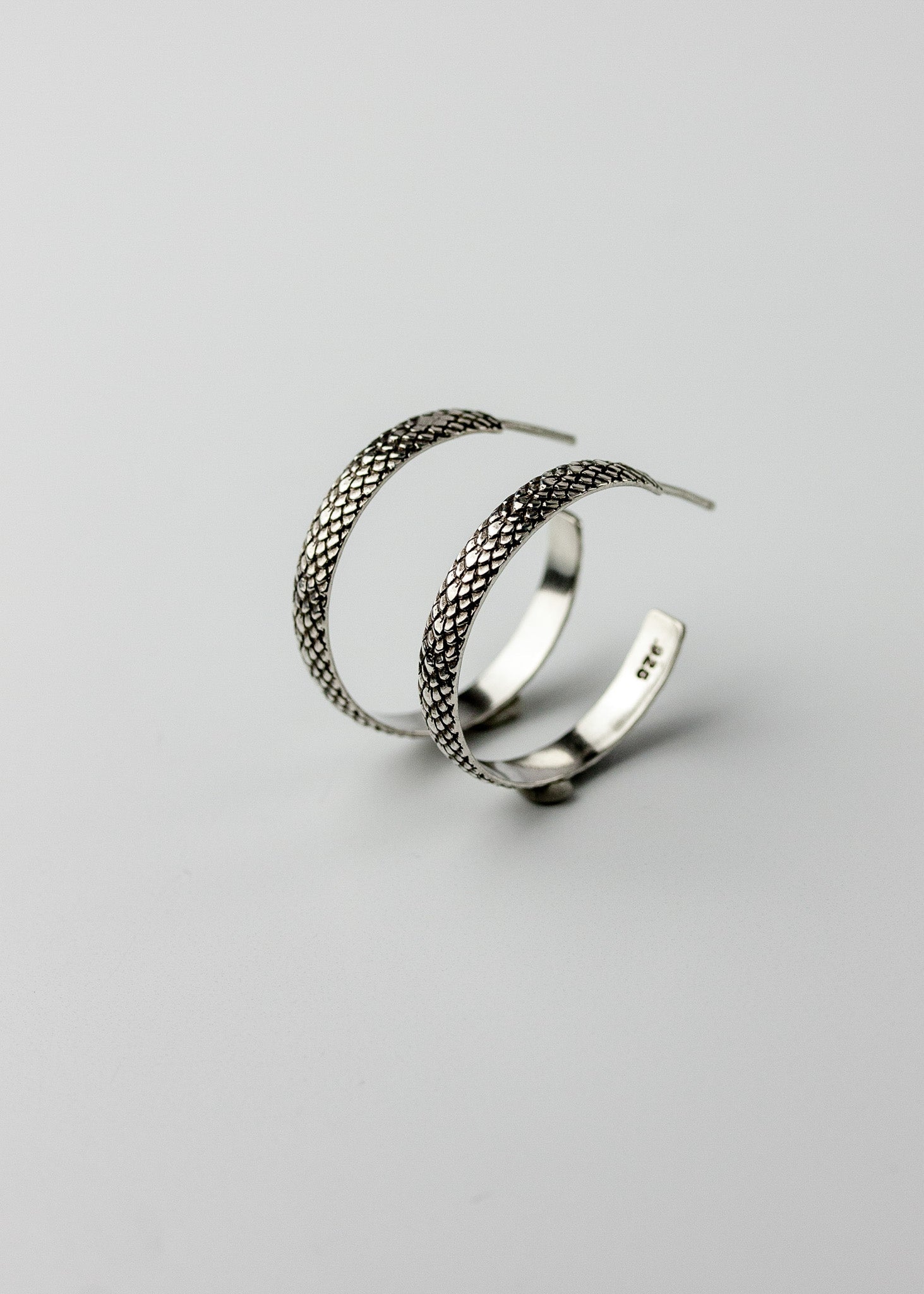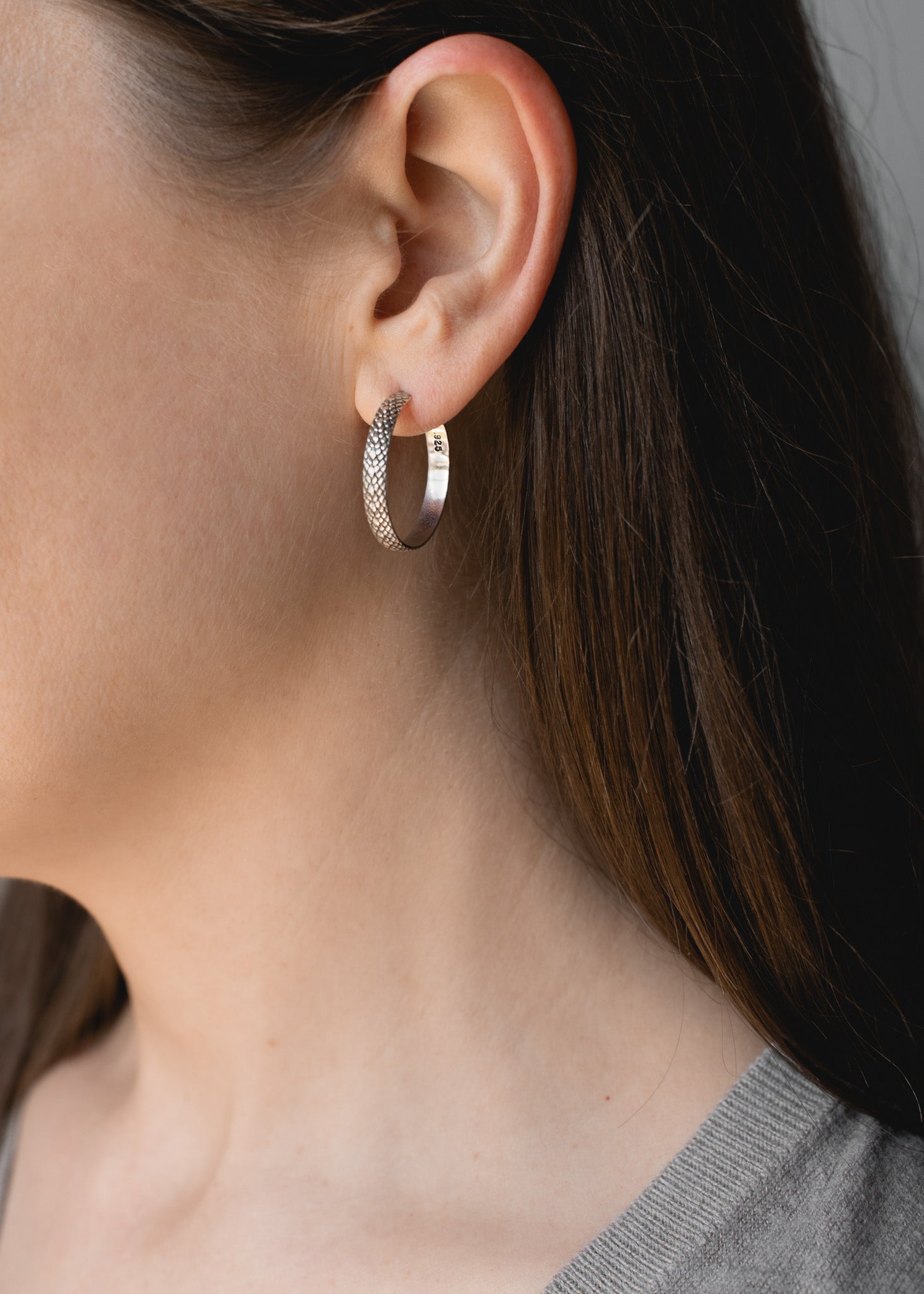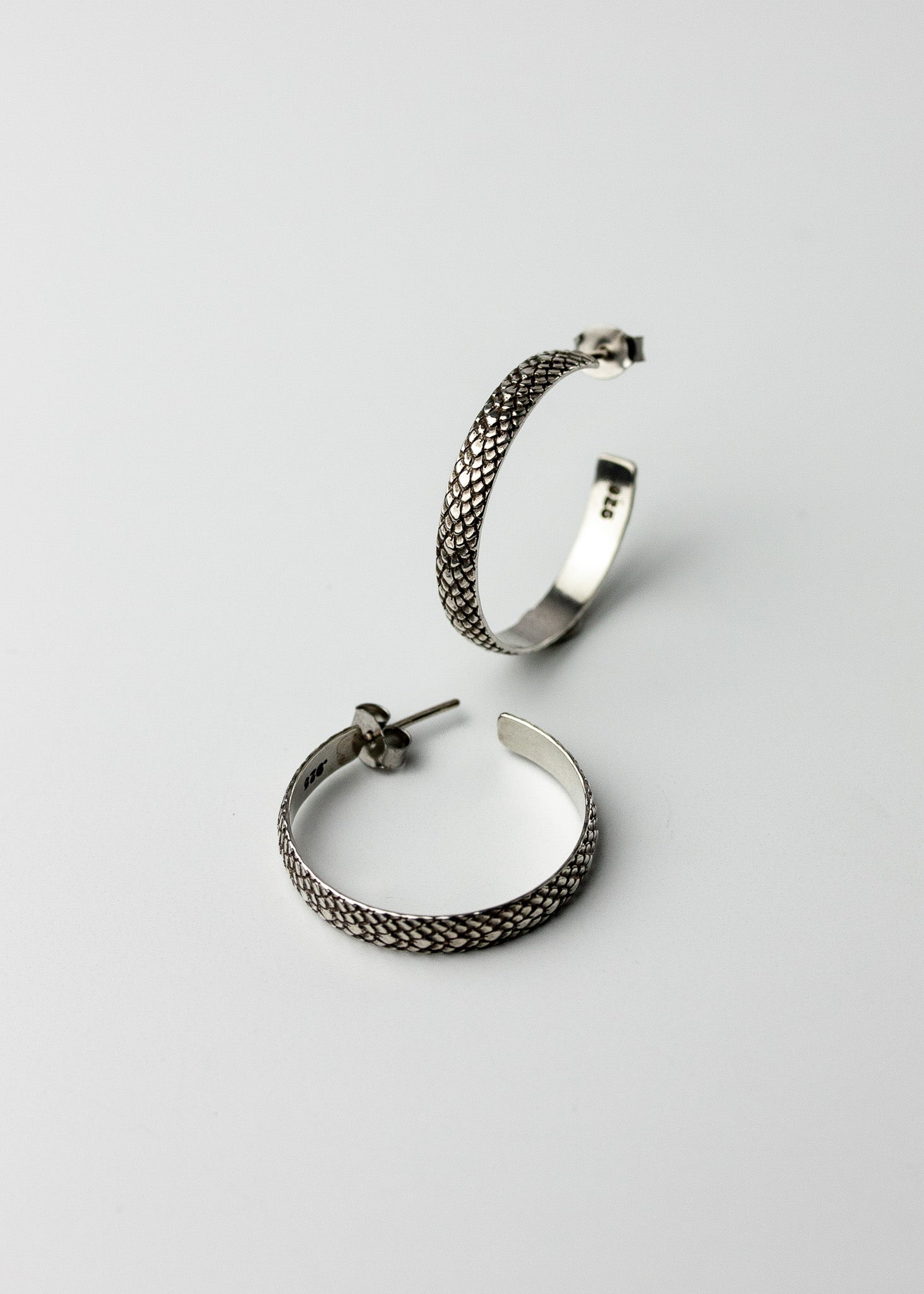 Draco Hoops
Note: This is a made-to-order product. It can take up to 7 business days to ship.
Modern textured sterling silver hoop earrings resemble the scaly skin of fantastical dragons, Komodo dragons, large lizards of any kind, or snakeskin on a microscopic level. These come with a sterling silver post and a stainless steel push back.
These earrings are ~1 inch OD (outer diameter).