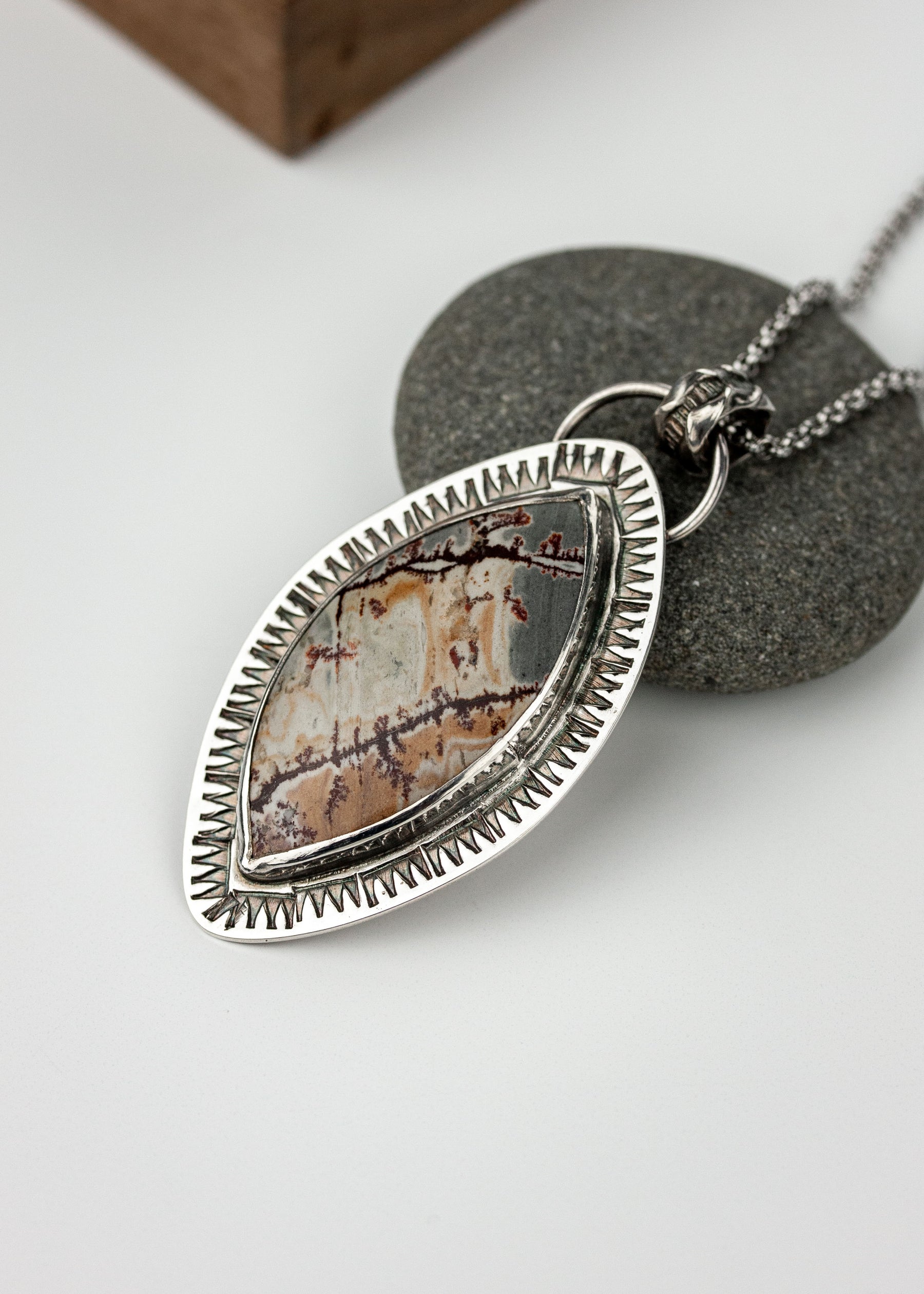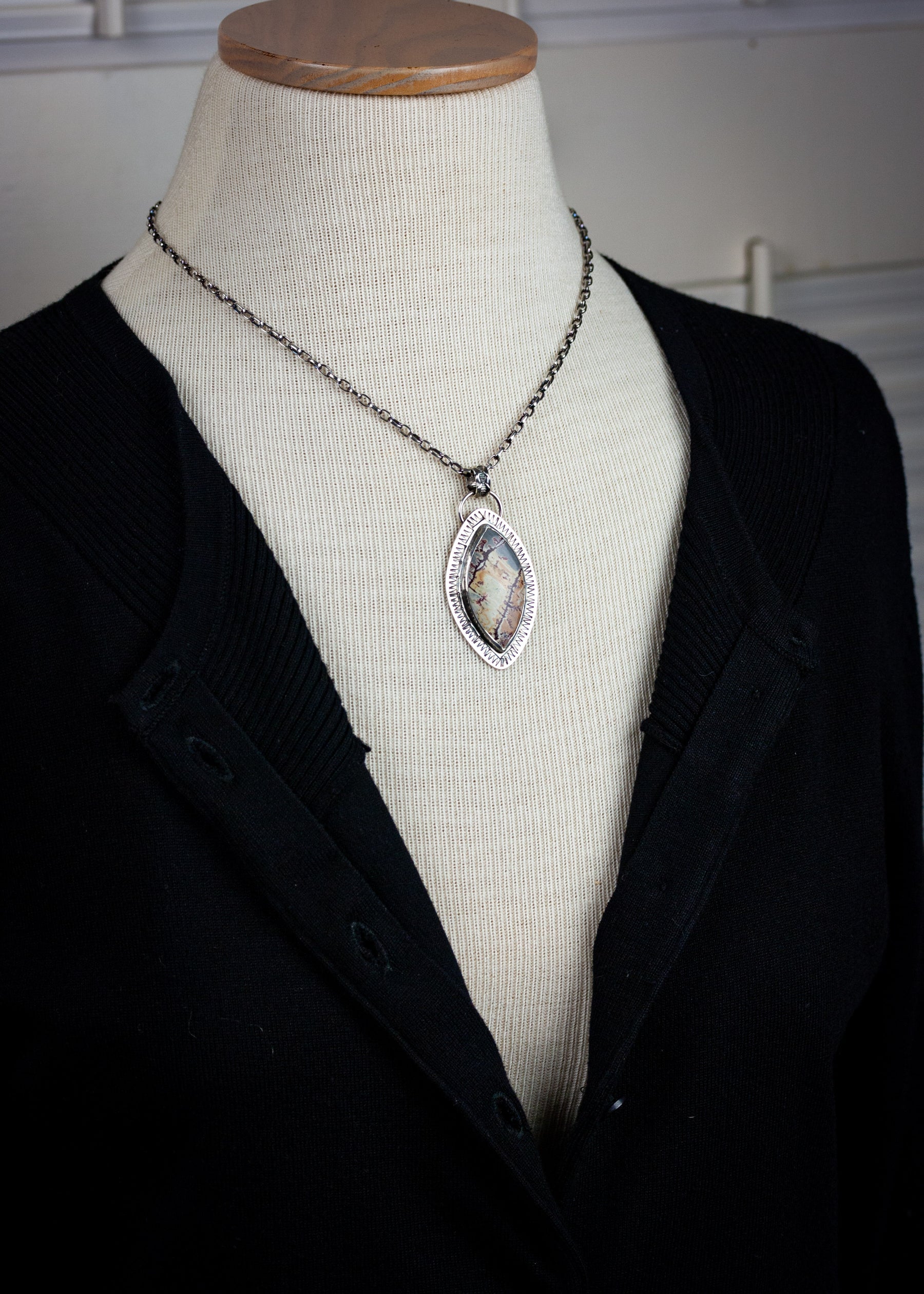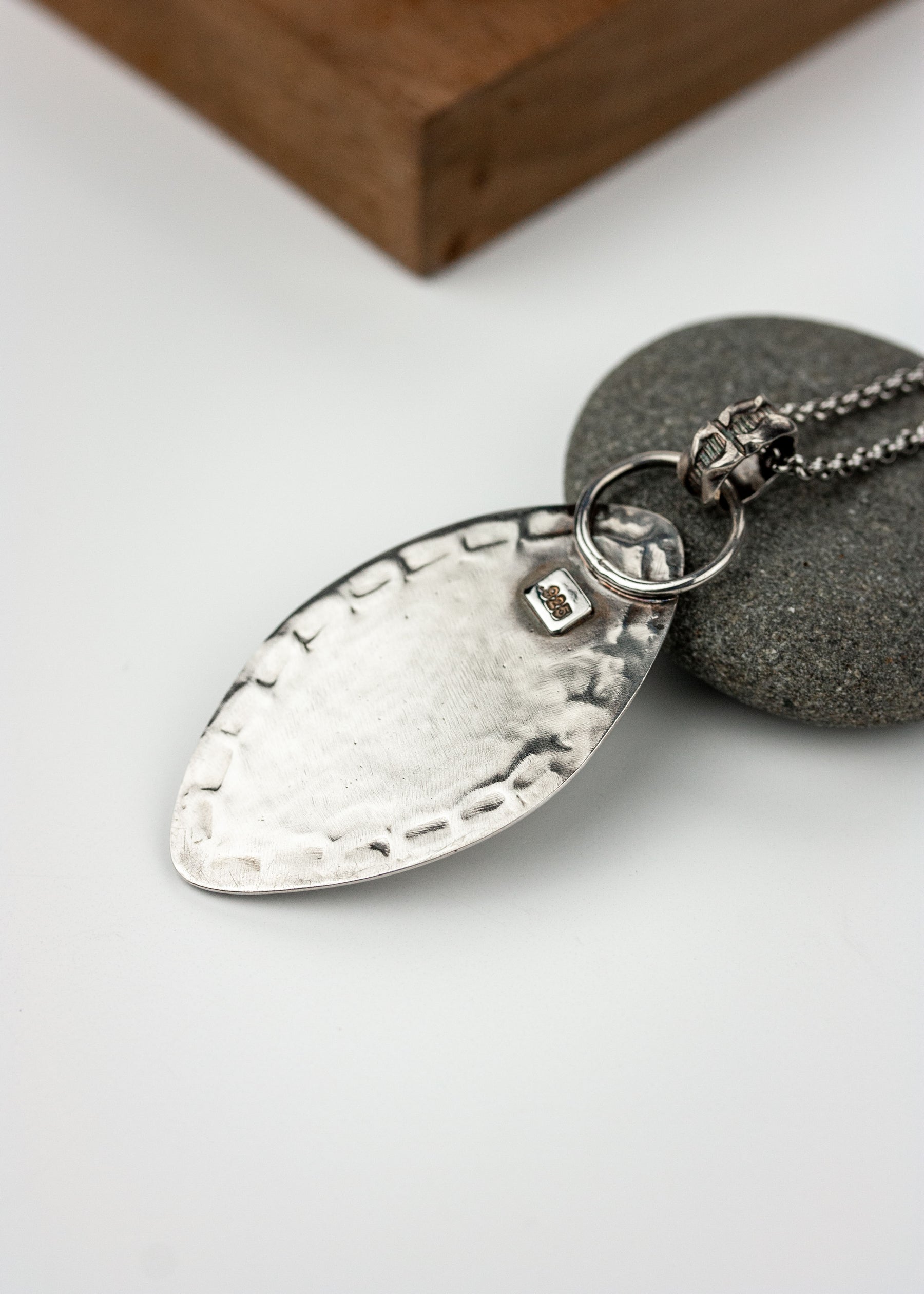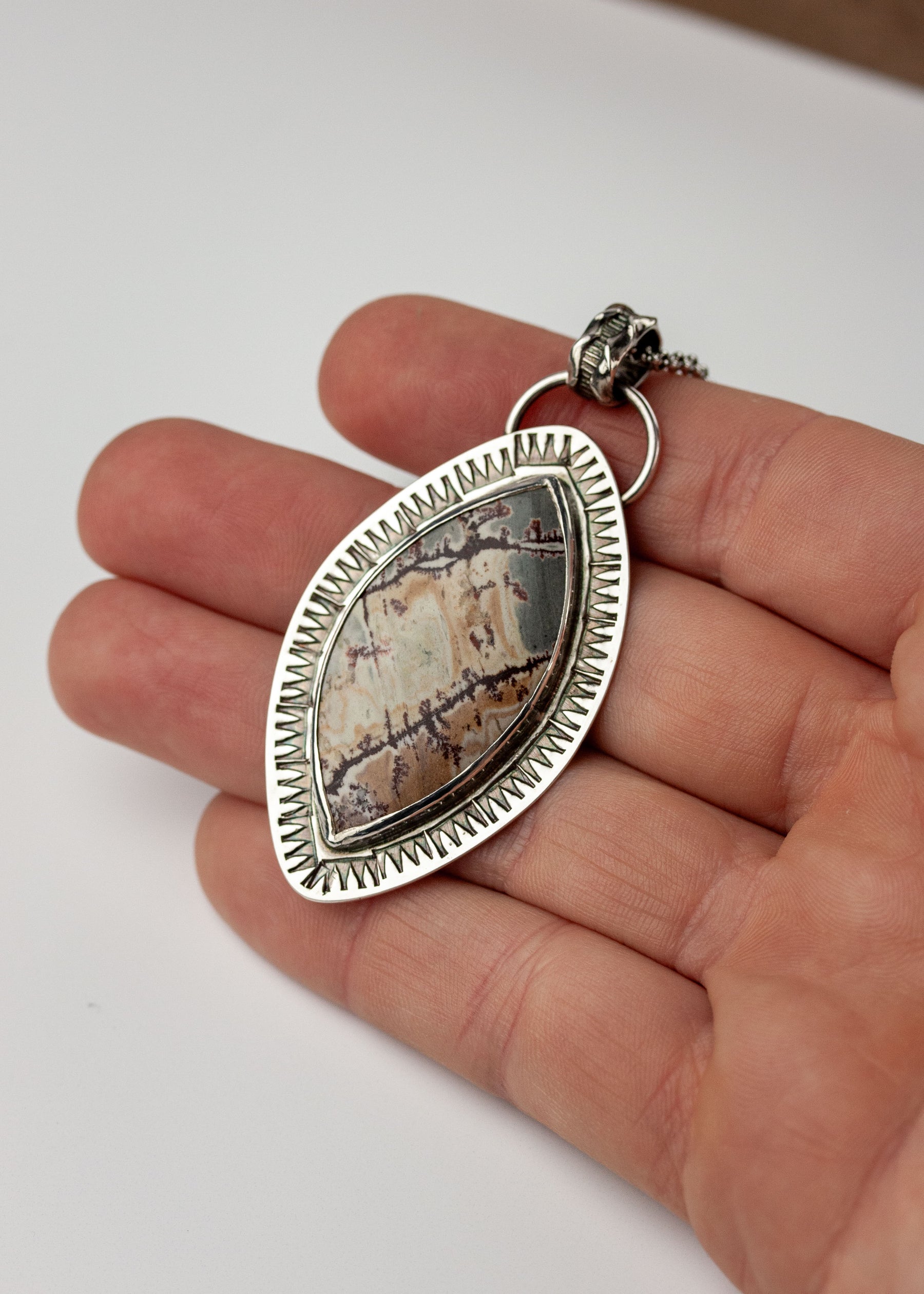 Deep Canyon Jasper Pendant
A marquise cut, Red Creek jasper cab is featured in a textured sterling silver setting. The piece is oxidized to bring out the details then polished to a shine.
The patterns in this stone are like looking into a large canyon from above and seeing how a river has cut down through the millennia of sediment and branched out into perpendicular waterways.

This pendant comes with the stainless steel chain seen in the photos. These stainless steel chains look and wear just like silver, but will not tarnish or irritate skin and they extend from 18-20 inches.