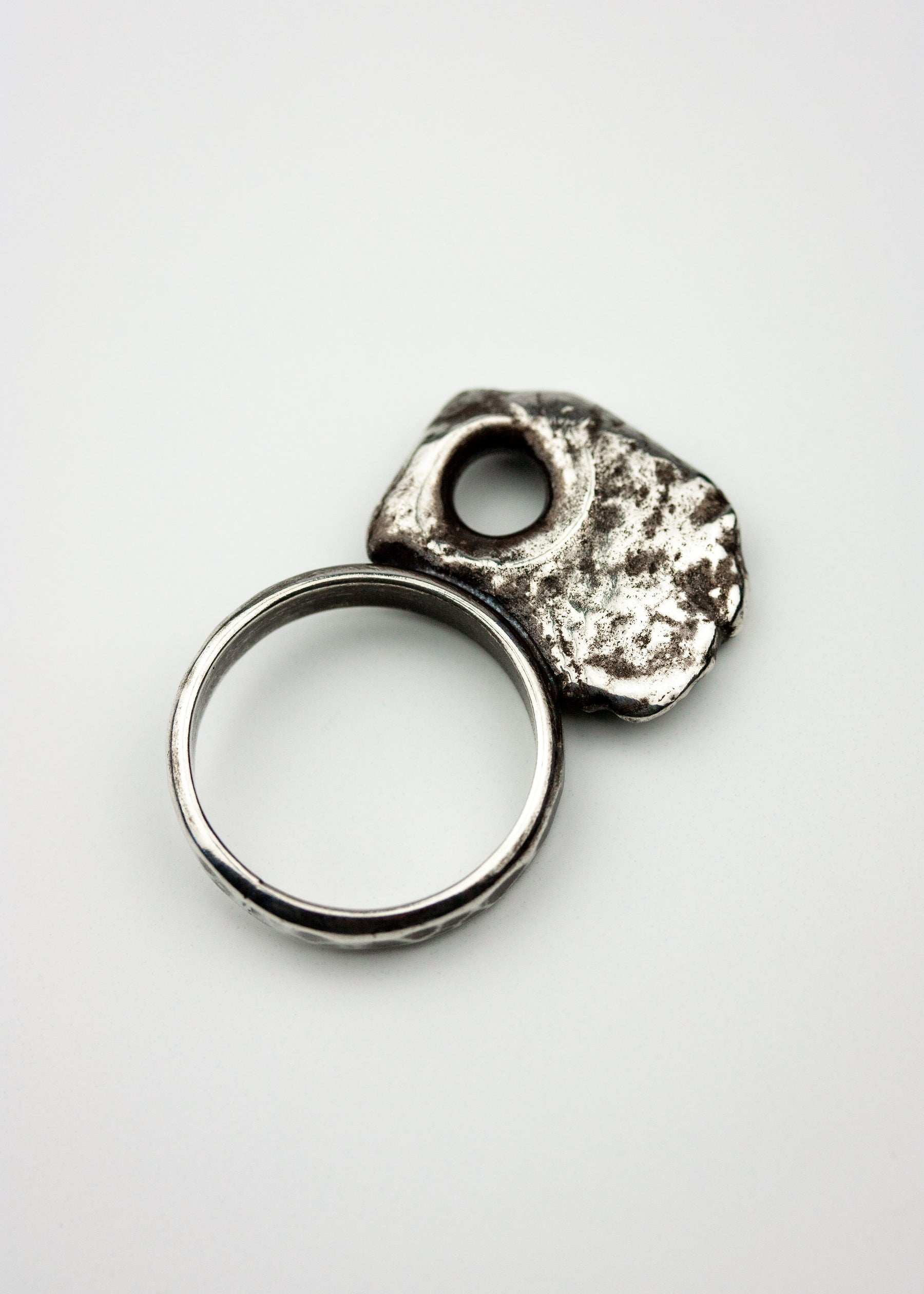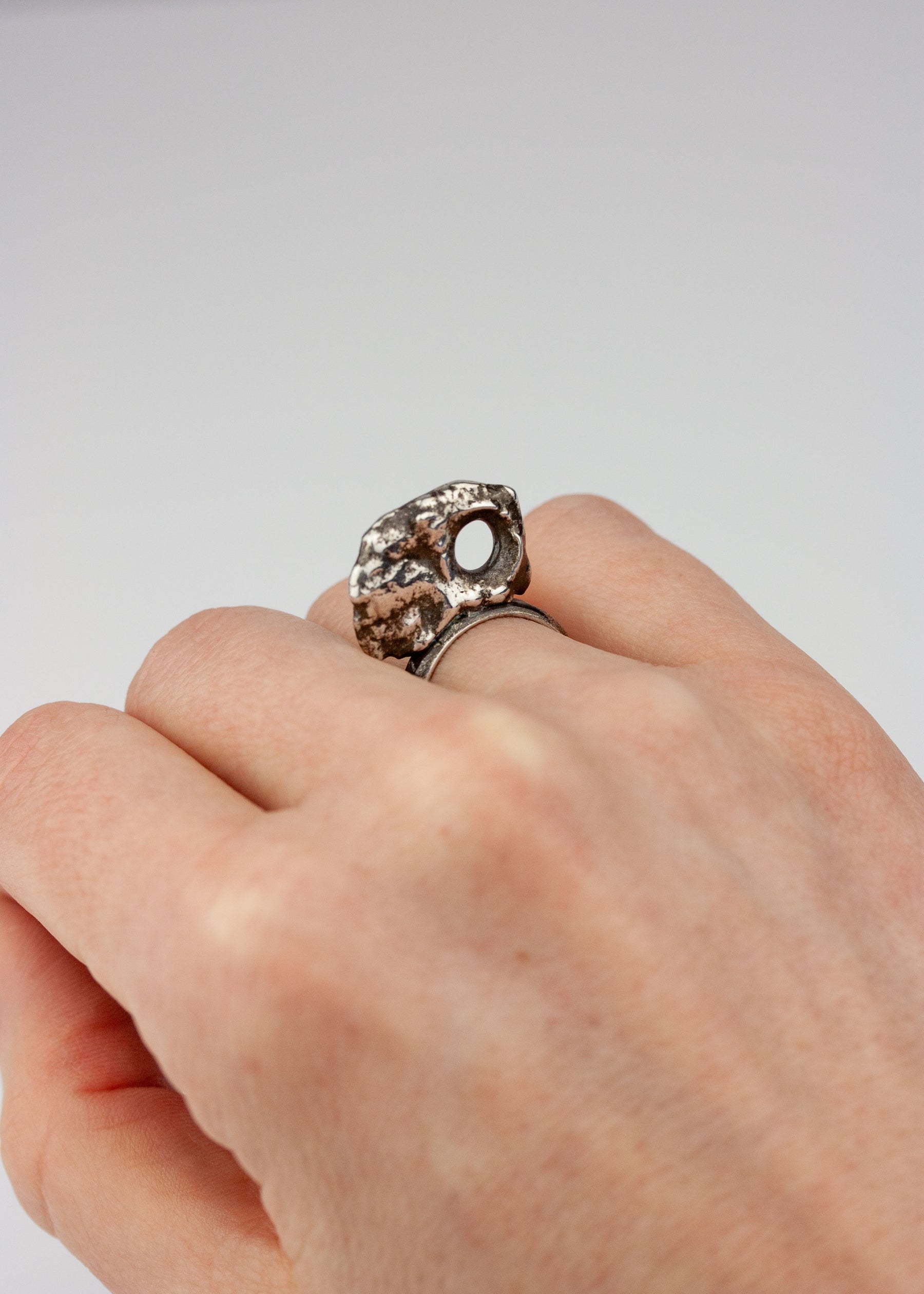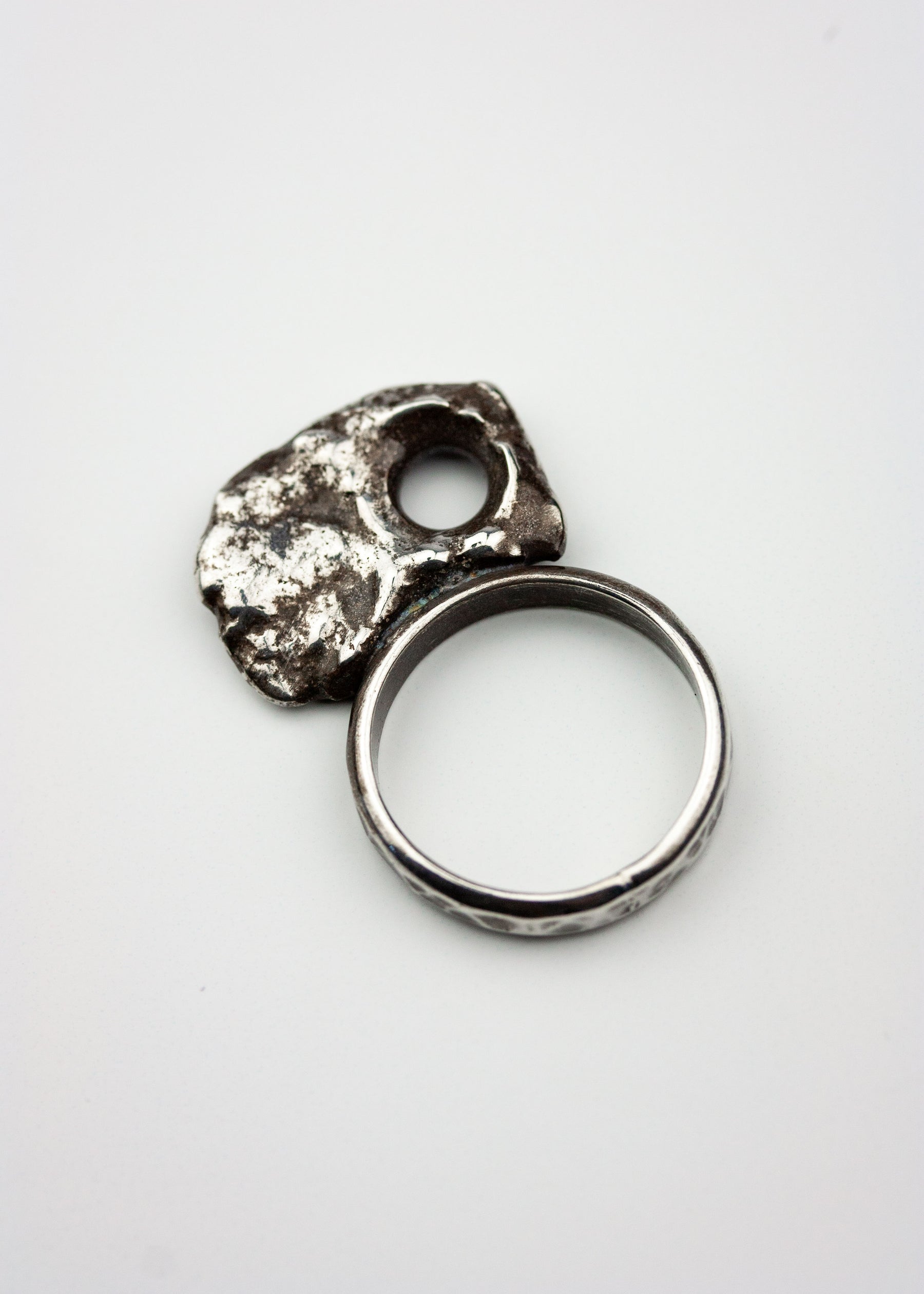 Dali Upright Ring - US 6.25
The Upright ring is a little different from other rings, in that the focal sits in an upright, 3D position, as opposed to being flat on the finger. Because... why not?
The texture of this ring is created by melting many pieces of sterling silver together, then, while it's still in the molten state, gently manipulating the metal into various shapes and forms. No two pieces are ever alike and, while I may be nudging it to go where I want it to, the metal always chooses the direction.
This modern and semi-Brutalist piece exhibits highly tactile surface finishing. It's named for the great painter Salvador Dali because the textures in the ring are meant to bend and shape the imagination.
US Size 6.25
Details:
Focal Dimensions: 20 x 12 mm
Band: 4 mm wide