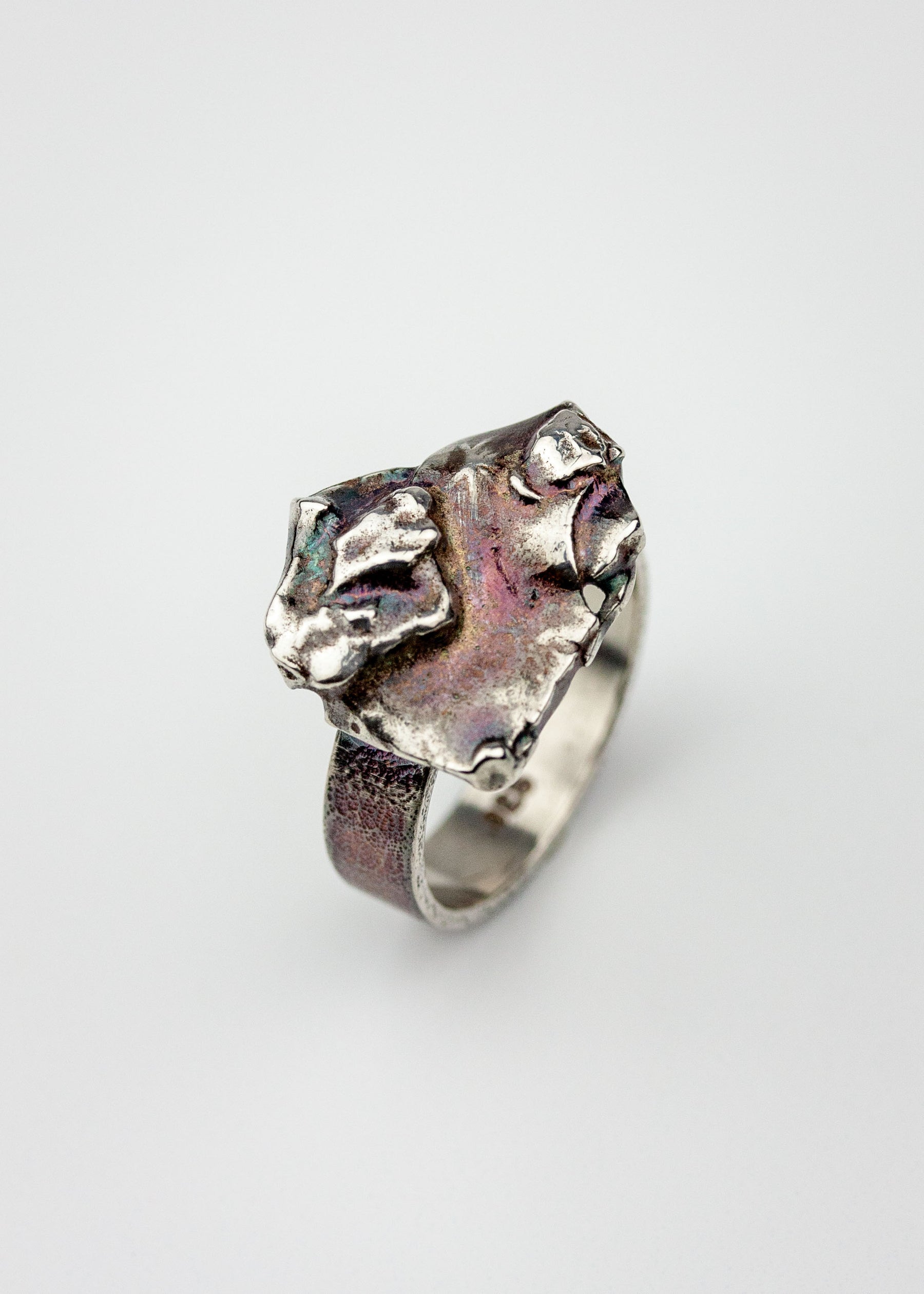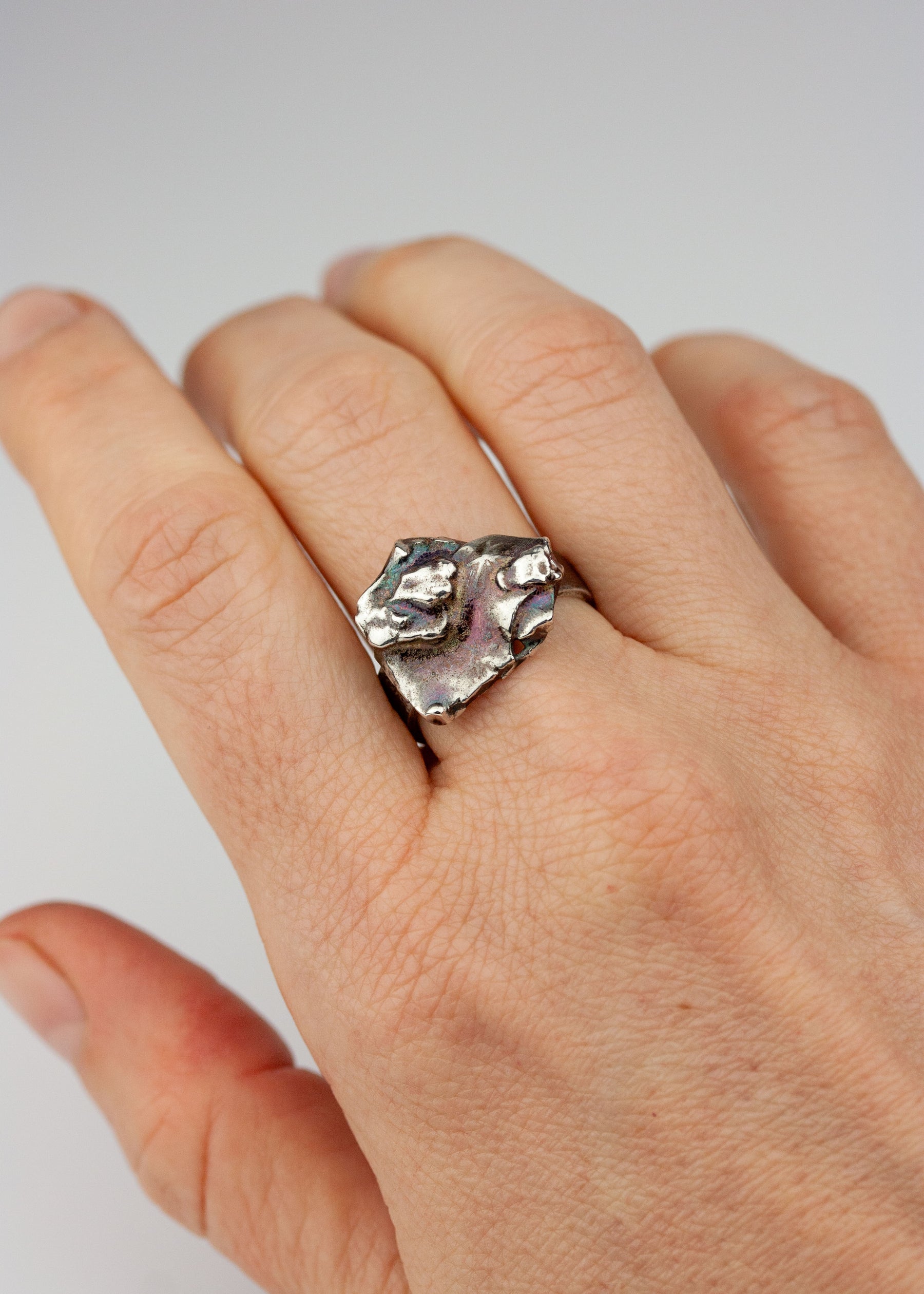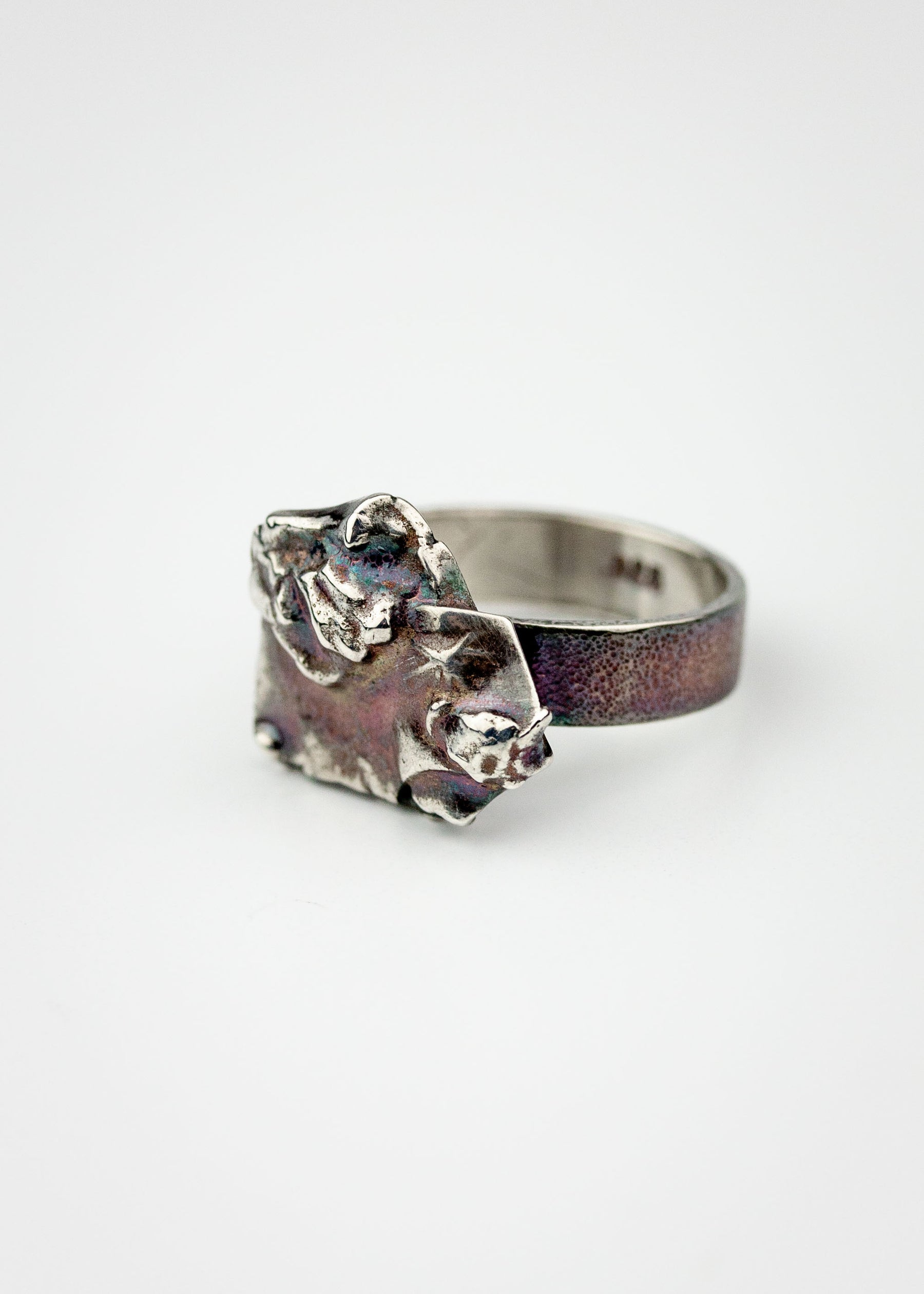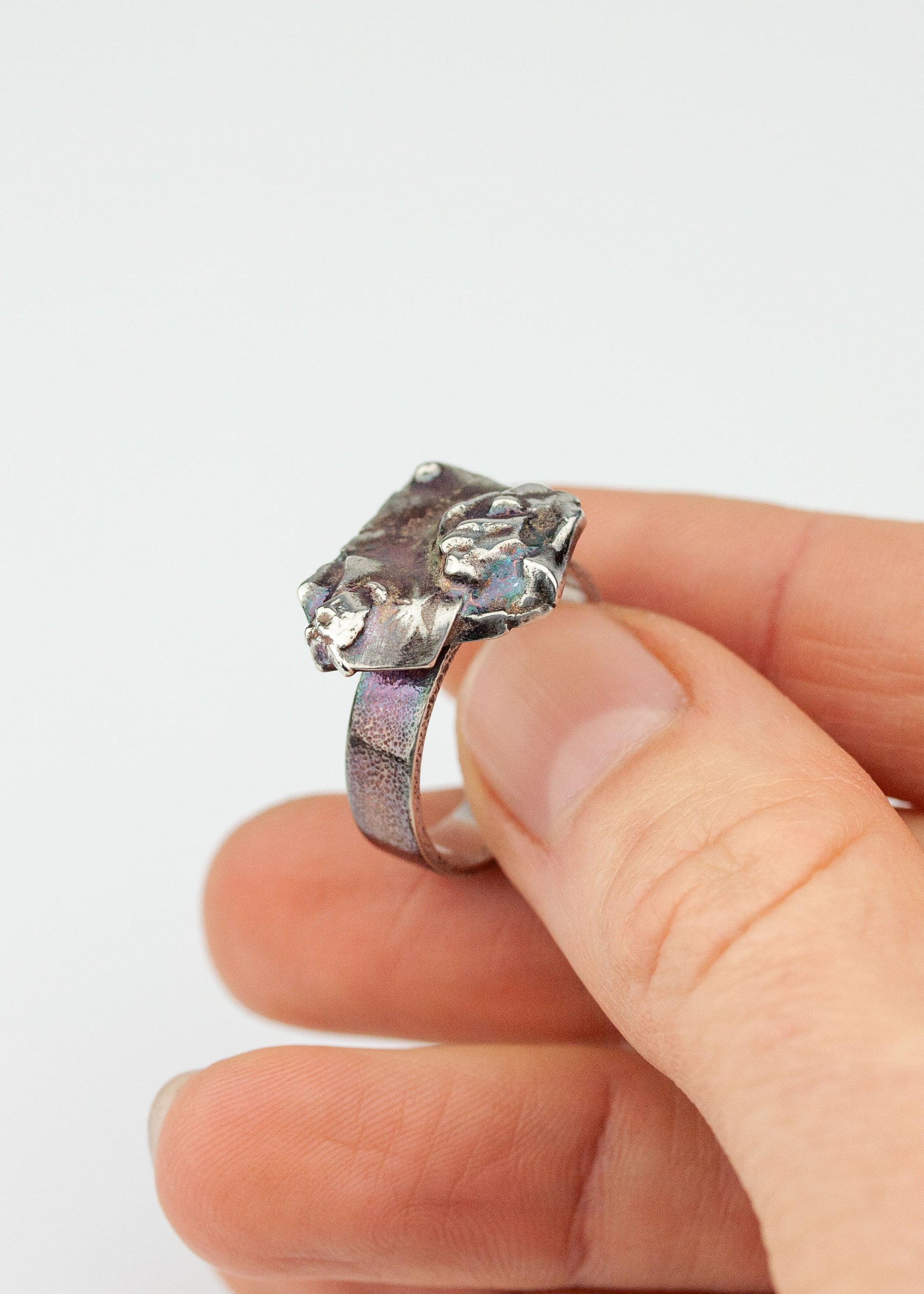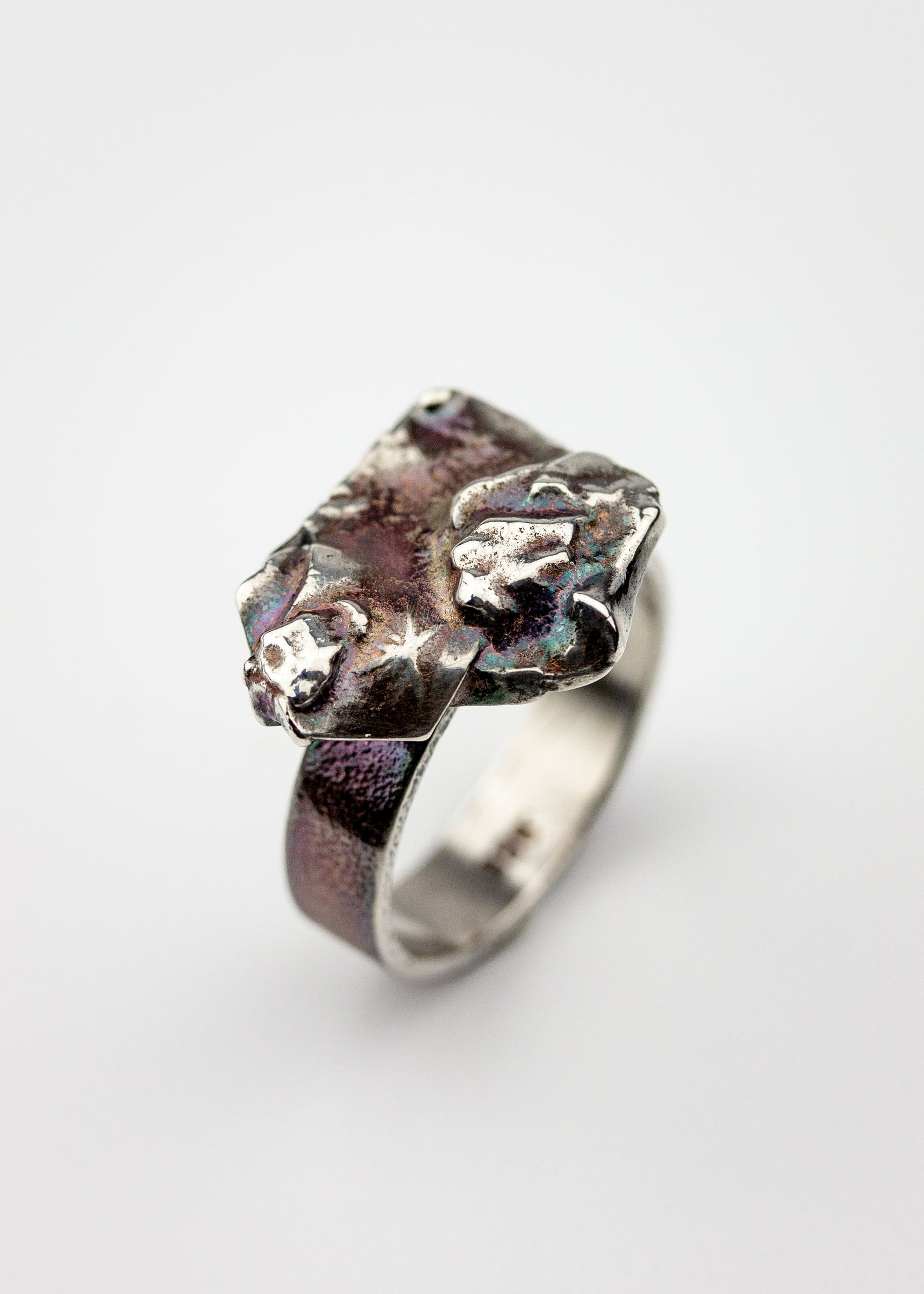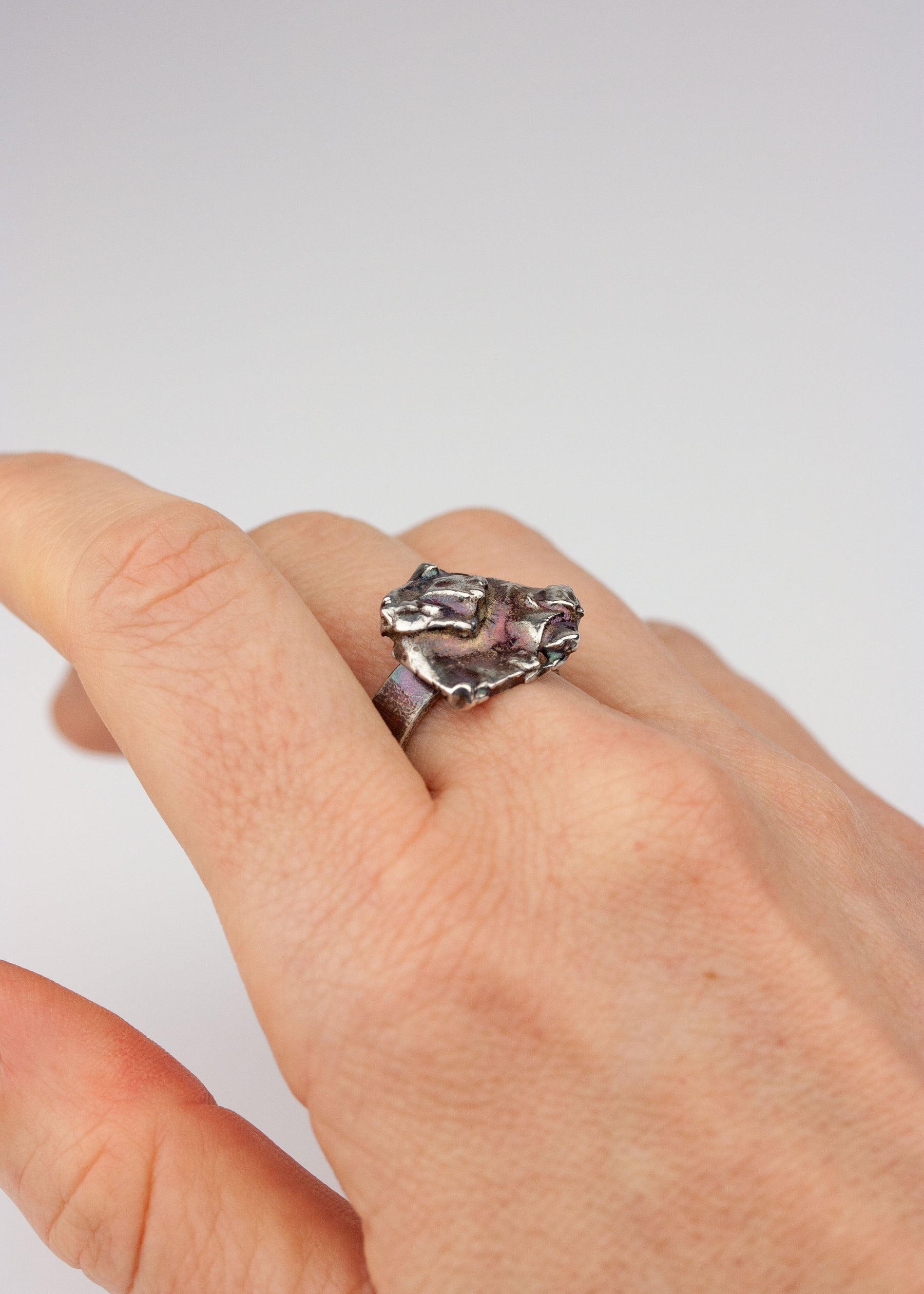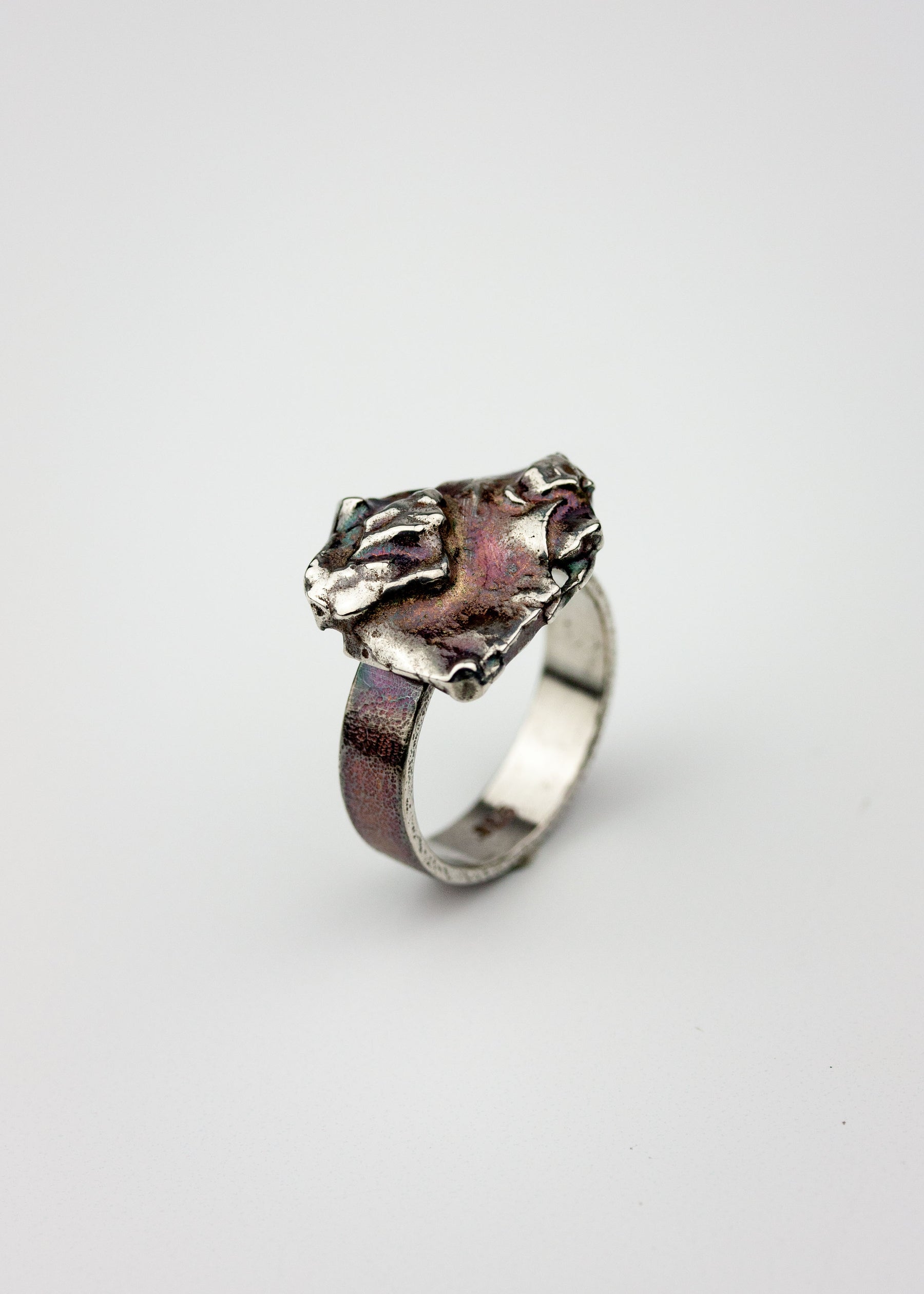 Dali Fold Ring - US 8
The texture of this ring is created by bringing silver nearly to its melting point, then pulling the flame away. Doing this repeatedly creates rolling and sinuous landscapes. The silver here was also manipulated while still nearly molten, giving it this folded paper-like accentuation. 
This modern and semi-Brutalist piece exhibits highly tactile surface finishing and slight coloring via oxidation of the metal. It's named for the great painter Salvadore Dali because the textures and folds in the ring are meant to bend and shape the imagination.
US Size 8
Details:
Focal Dimensions: 18 x 15 mm
Band: 5 mm wide