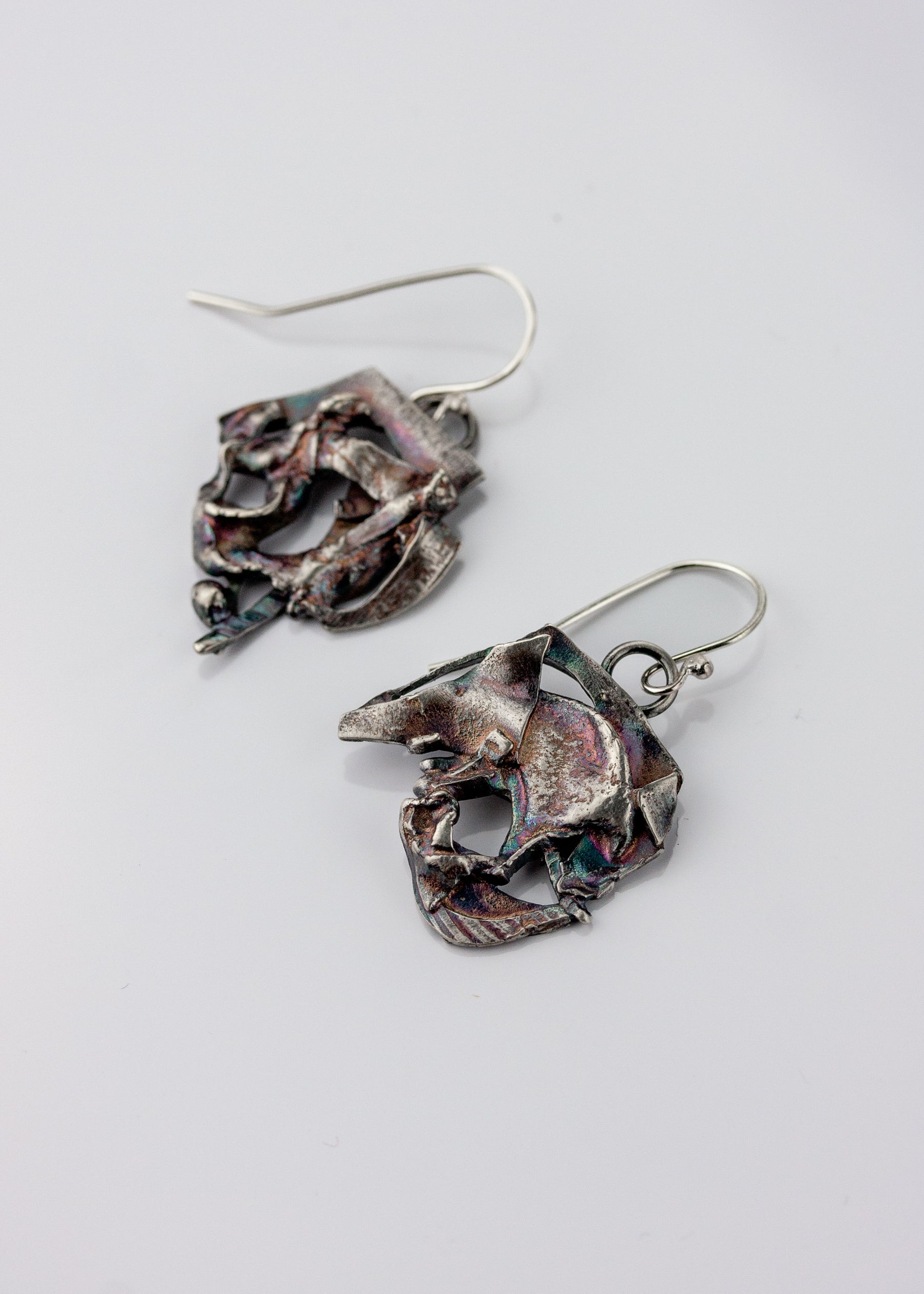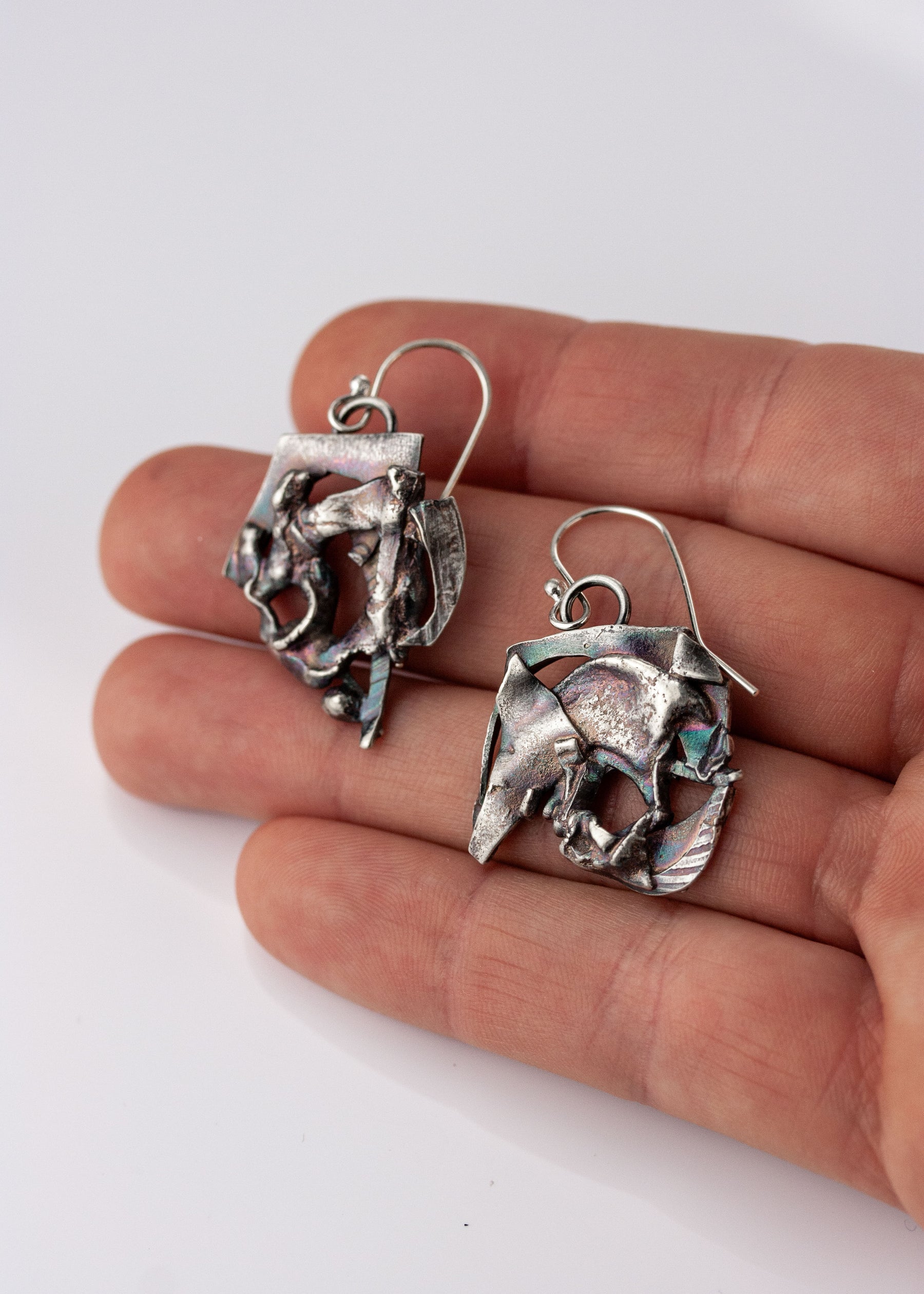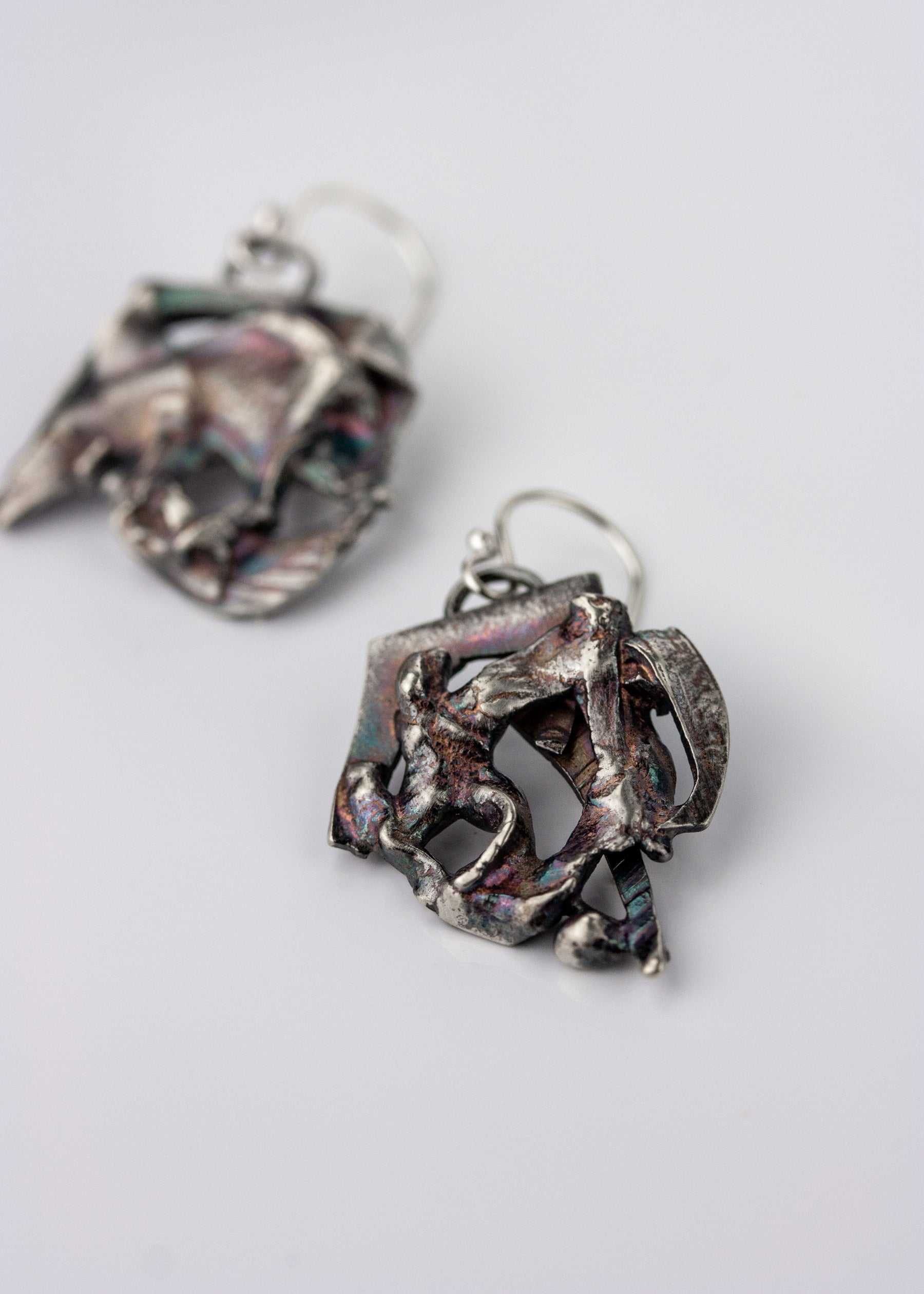 Dali Earrings #1
The Dali Earrings were made to bend the mind and stretch the imagination. Made with irregular pieces of silver draped over and bound to each other using heat and fire.
These earrings are completely one of a kind and cannot be duplicated because you never know what kind of texturing you'll get using this technique.
The earrings have been oxidized and given a bluish-purple iridescence to bring out the details, then lightly polished. 
Details:
Length: 1.75 inches
Width: 21 mm

*This item is ready-to-ship.