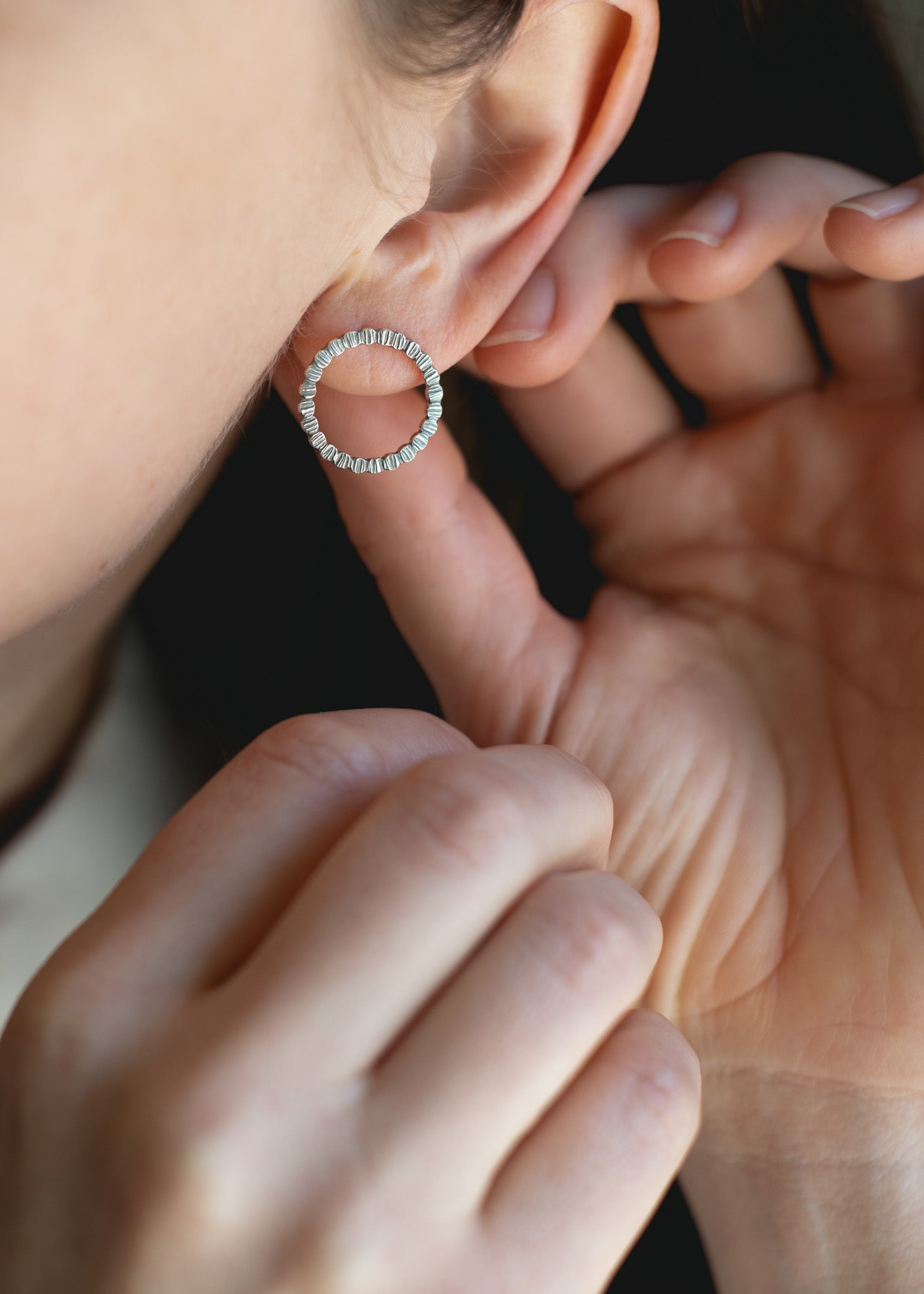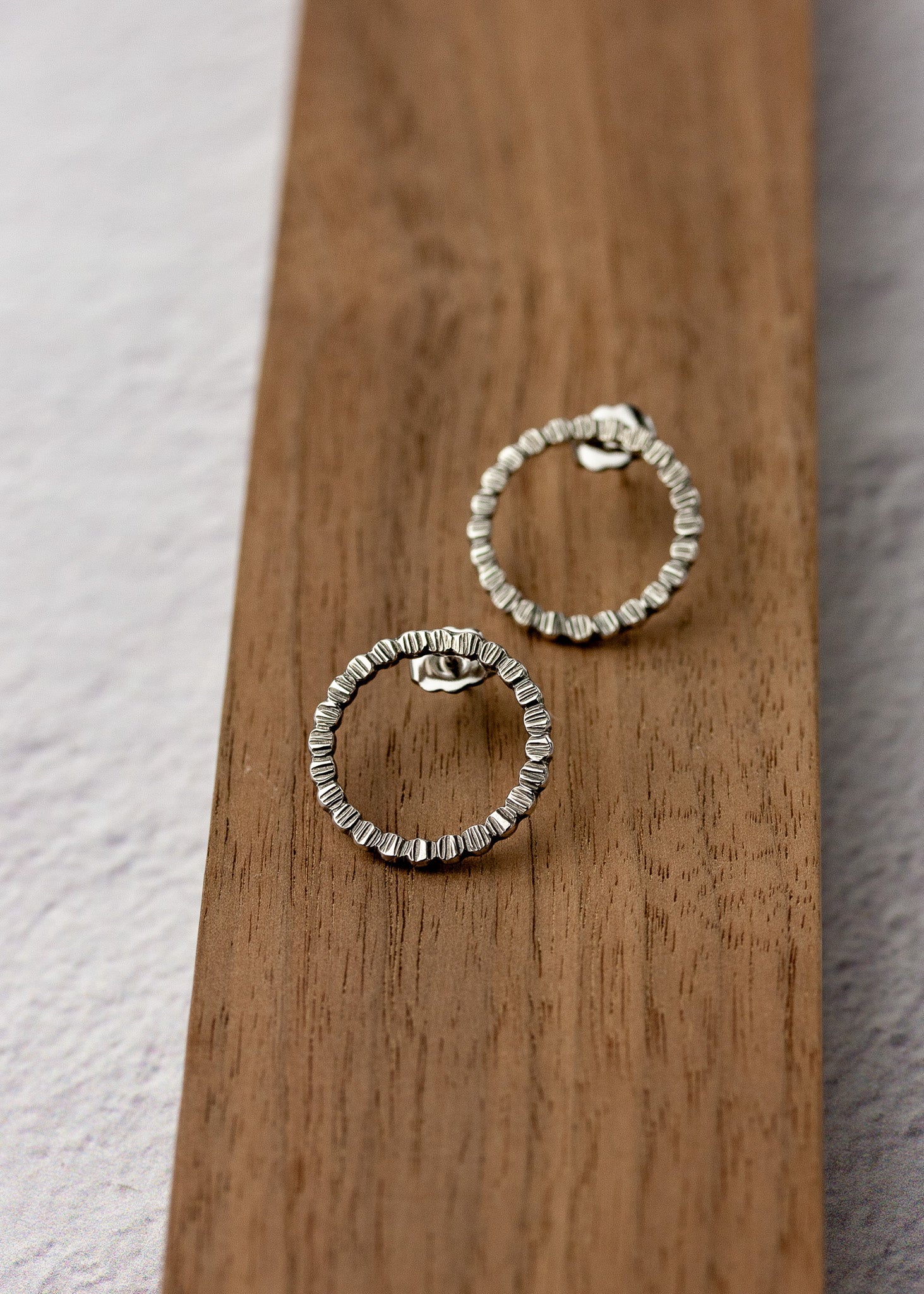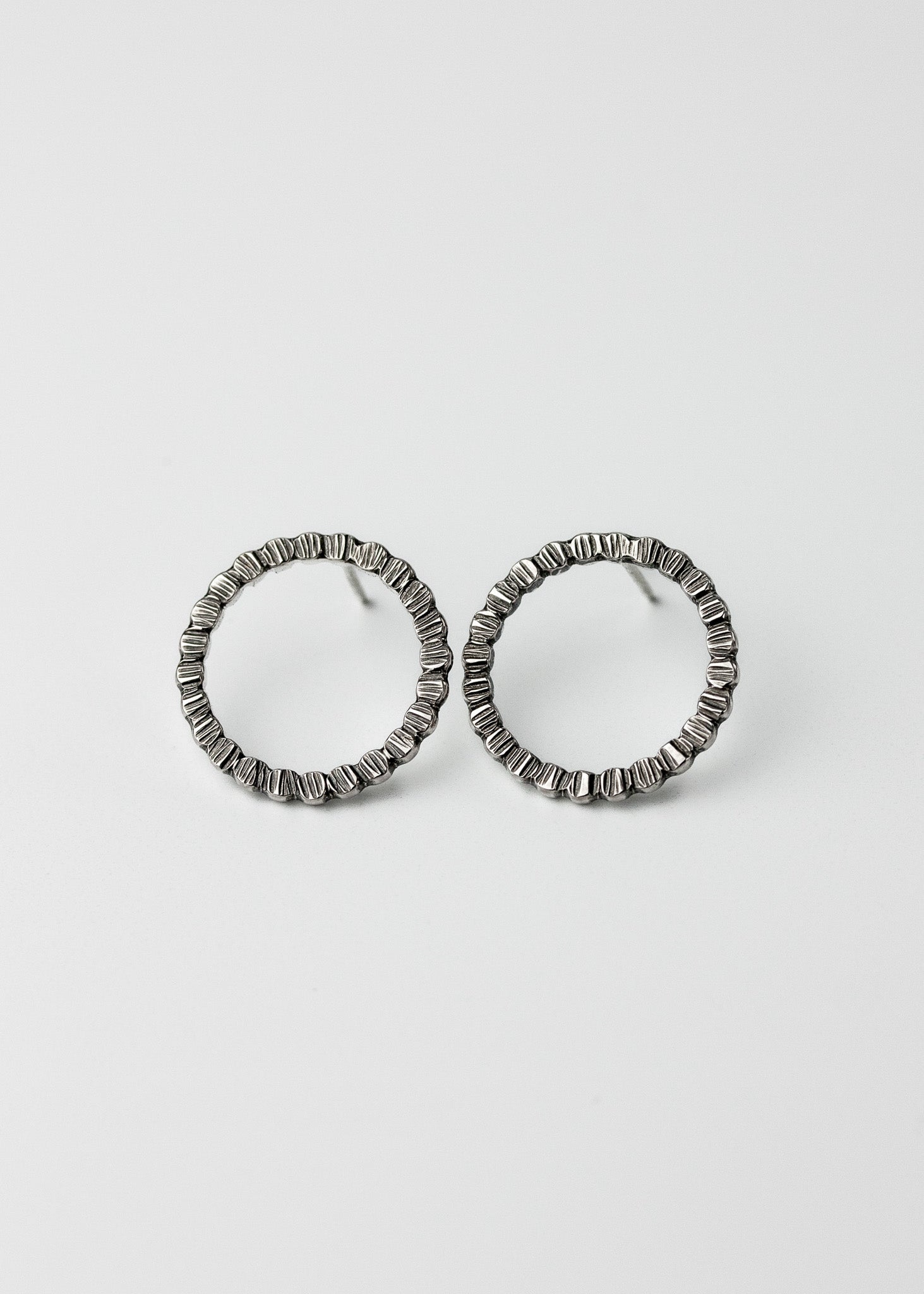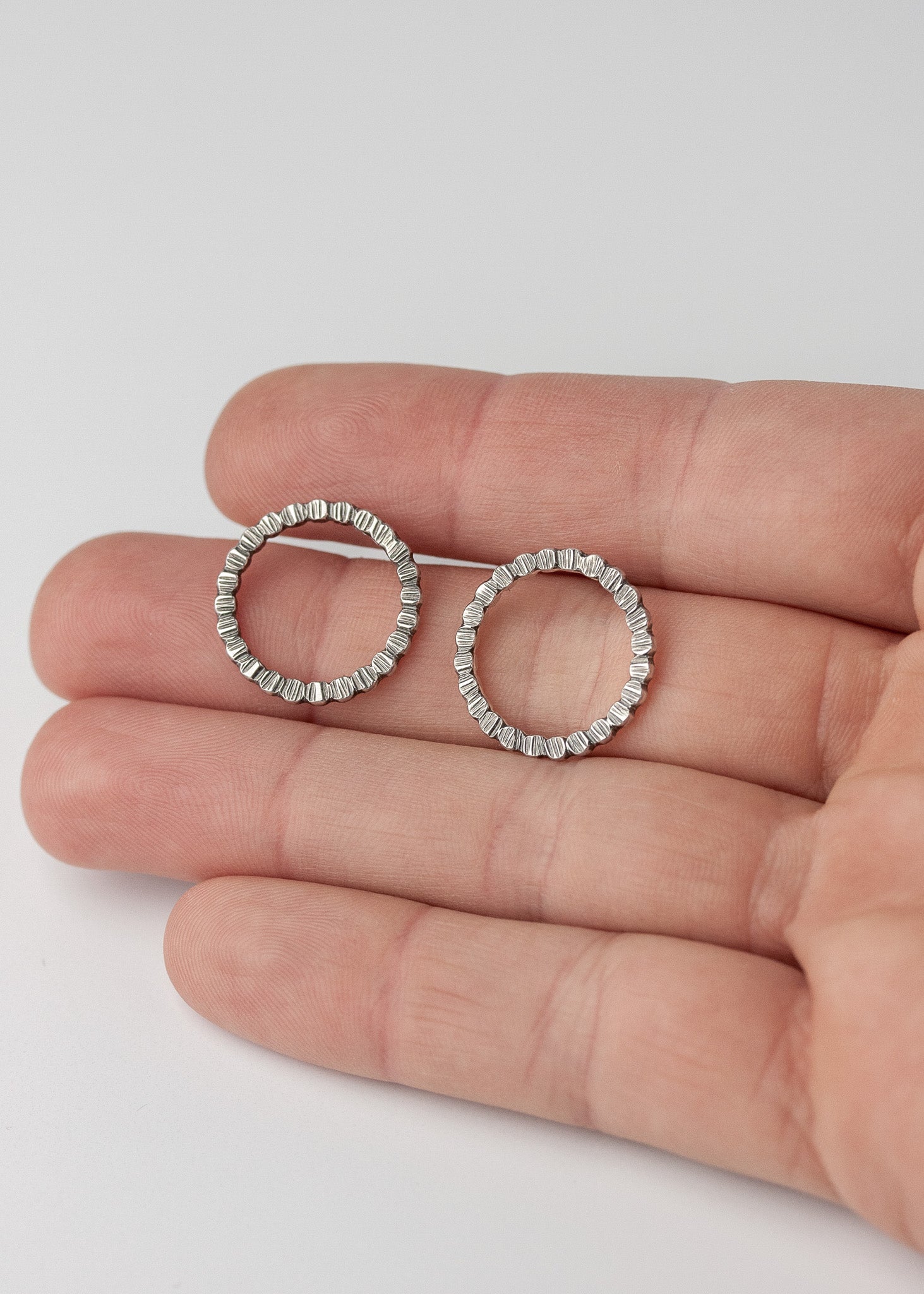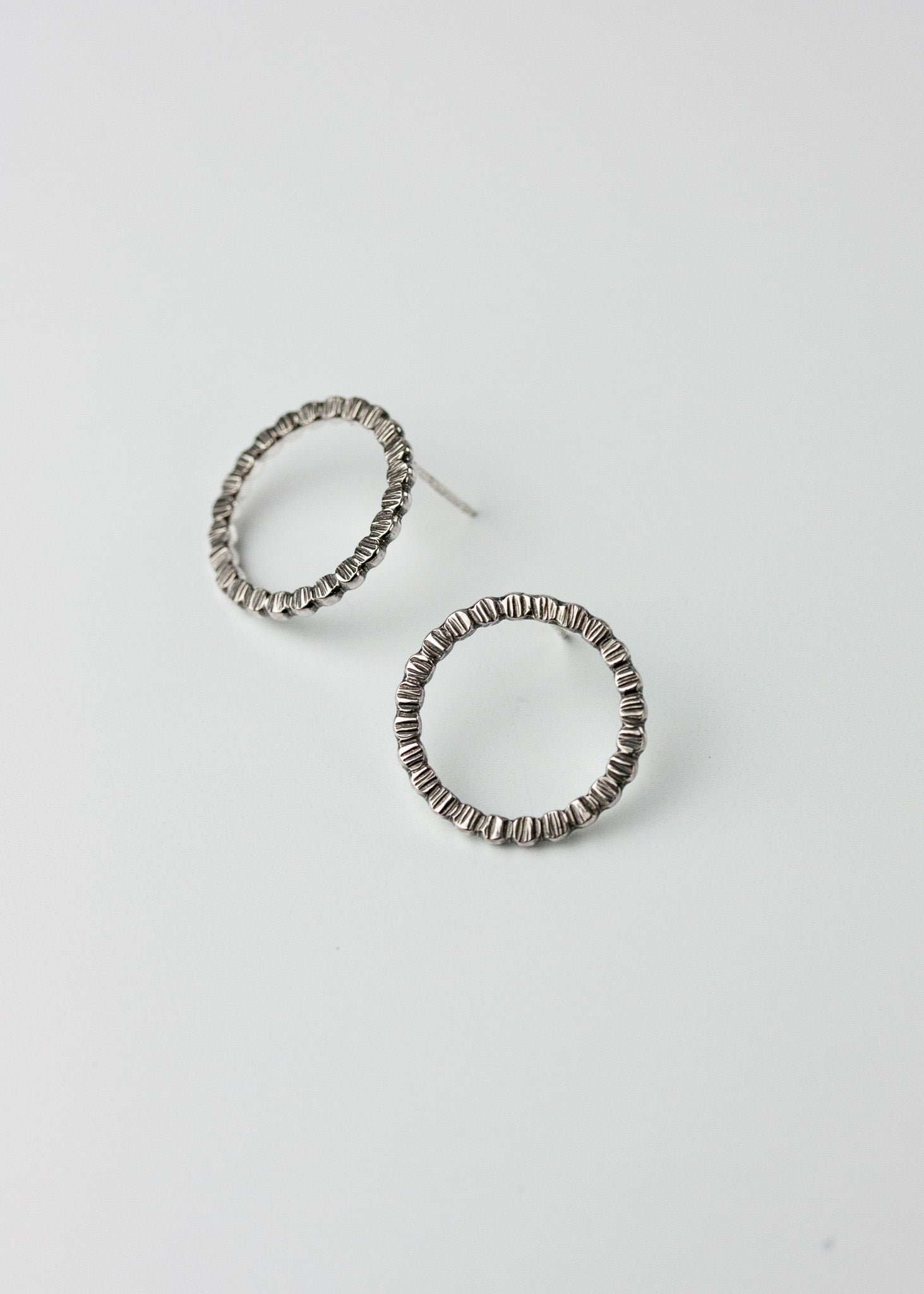 Coronal Flare Studs
Note: This is a made-to-order product. It can take up to 7 business days to ship.
Petite and elegant, these round hoop stud earrings are made with bead wire that has been hammered flat, formed into a circle, textured using a professional liner hammer, then soldered to a sterling silver post.
They are held on the ear with a stainless steel push back. The earrings are oxidized to highlight the details then polished.
Perfect for when you want something easy but graceful on your ears.