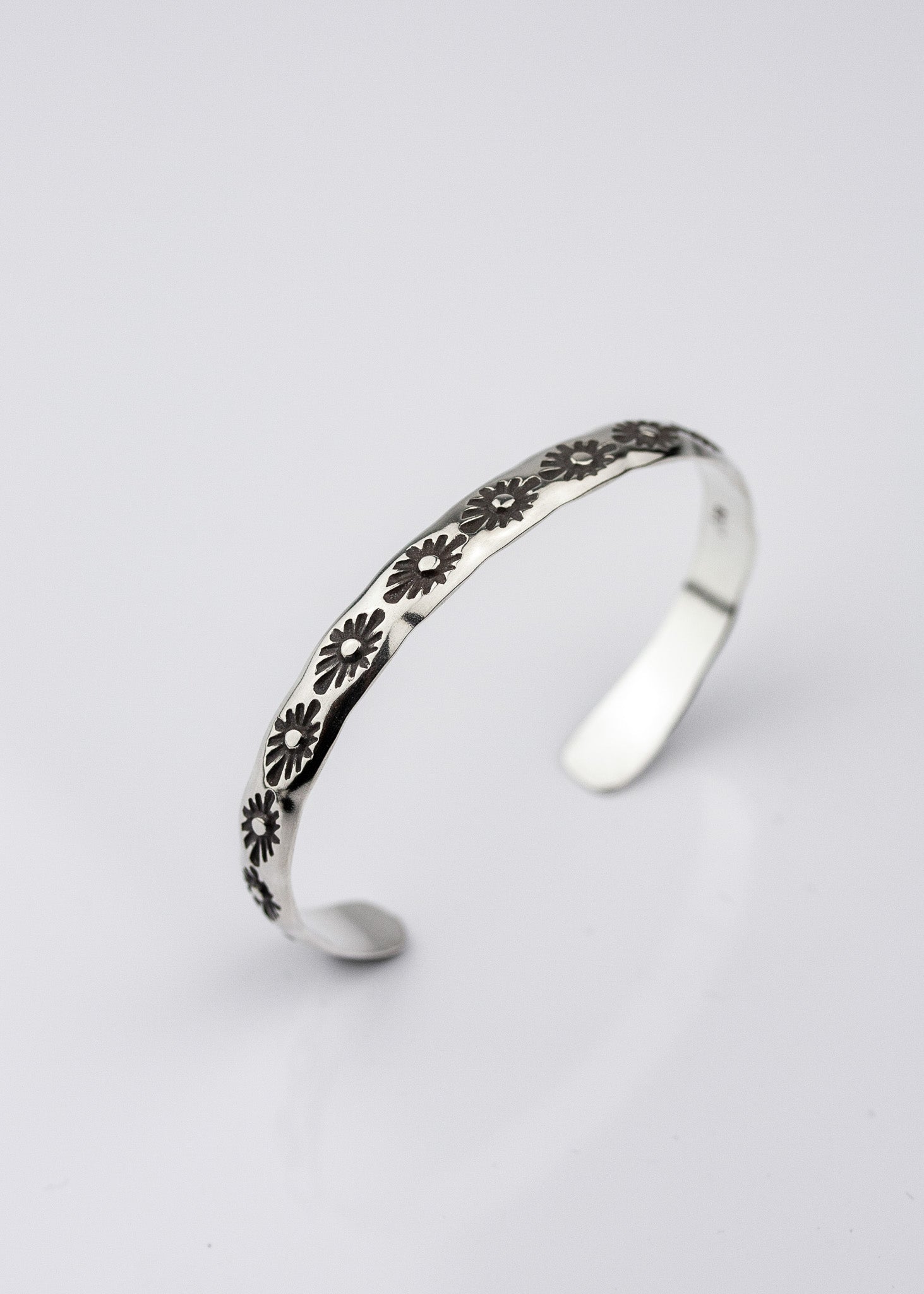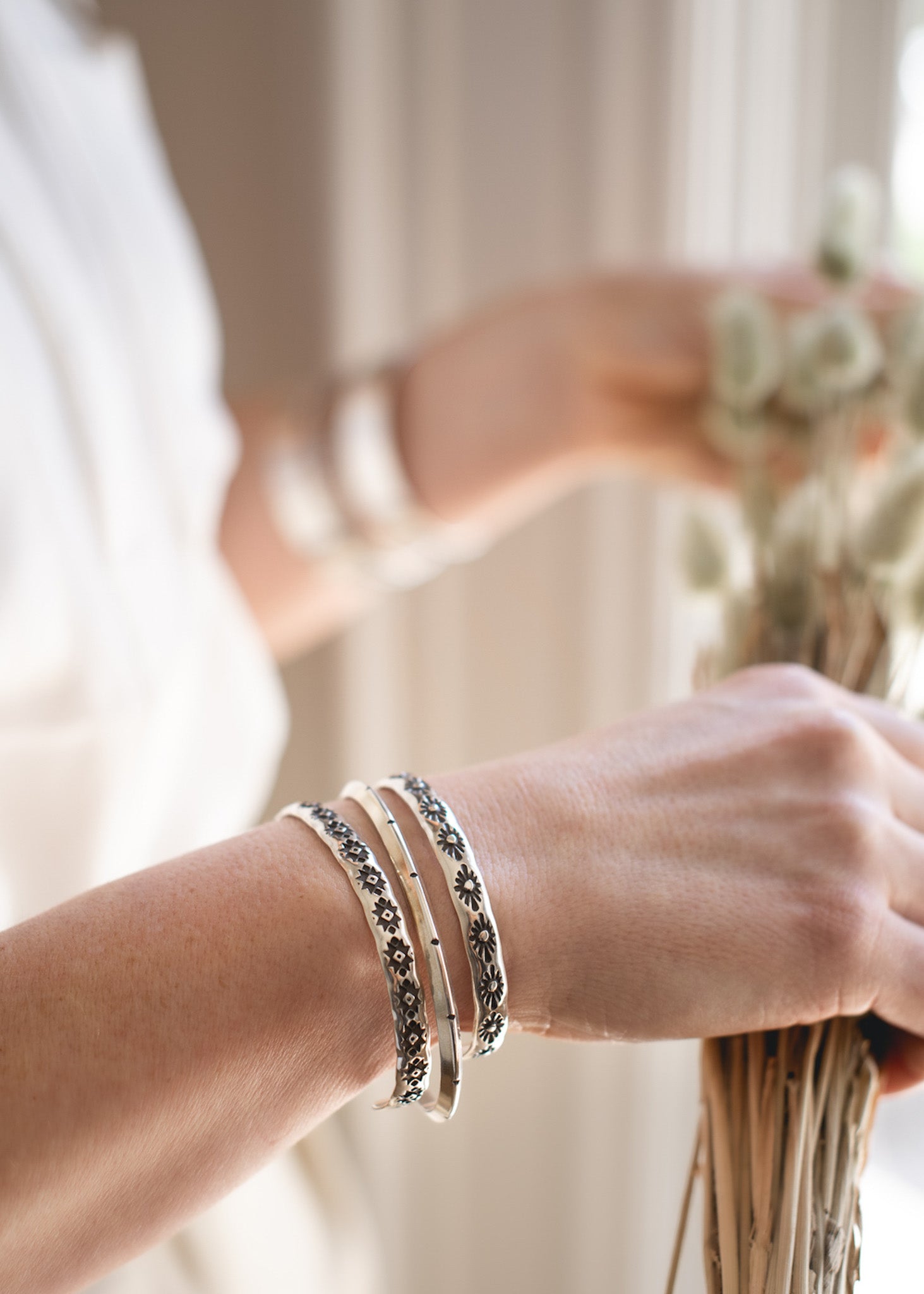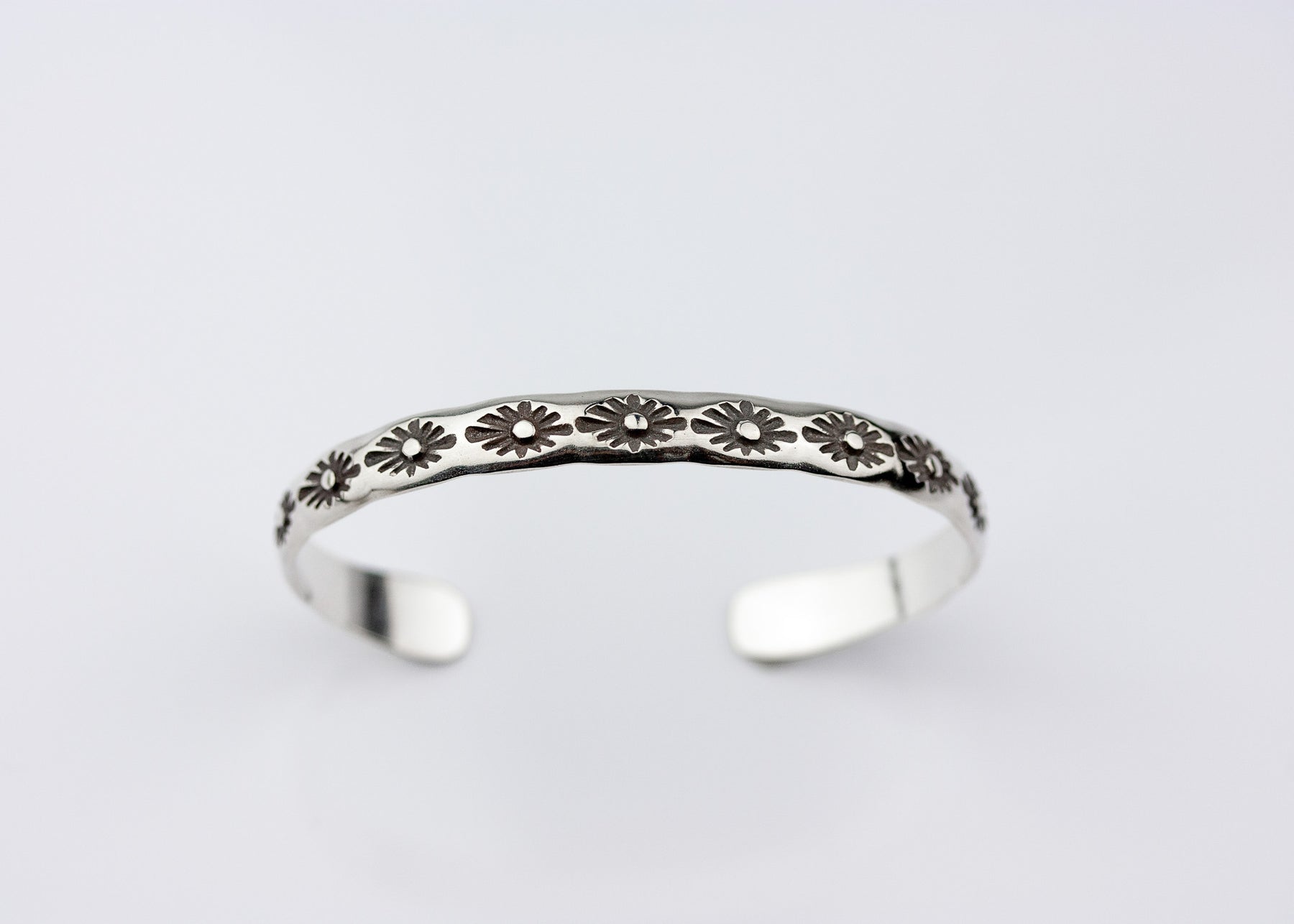 Constellations II Cuff Bracelet
Note: This is a made-to-order product. It can take up to 7 business days to ship.
Sterling silver cuff bracelet stamped with a shooting star design. Made using a piece of steel carved with an image that is repeatedly hammered into the silver to create an impression. Oxidized to bring out the details then polished to a shine. Ends are hammered and rounded for comfort.
Astronomy has got to be one of my all time favorite sciences. Even though I ended up as a Geologist, my journey started with Astronomy.
All my life I have been fascinated with the night sky and celestial bodies; how they move, how they were formed, all the different types of stars and planets. Don't you ever look up and think "Wow, we are so small in this giant universe full of wonder."?
We are indeed made of star-stuff.
Wears well alone or stacks with your favorite bracelets. This listing is for the one (1) cuff in the first picture. 
Details:
Dimensions: 5.89 mm wide x 1.83 mm thick

Length: Custom -1 inch gap between cuff ends

Flattened ends for a more comfortable fit
Please enter your desired cuff size below prior to adding this item to your cart.
FIND YOUR SIZE:
Measure your wrist all the way around with a fabric measuring tape. Like a more snug fit? Order a half inch smaller than your wrist measurement. Like a more loose fit? Order the exact size of your wrist. For example, my wrist is 6 inches around but I prefer a 5.5 inch cuff because I don't like my bracelets to move around too much.
If this is a gift, 6" is average for women and 7" is average for men.
For your wrist measurement, see this journal post.
I do not offer engraving or stamping on these bracelets.