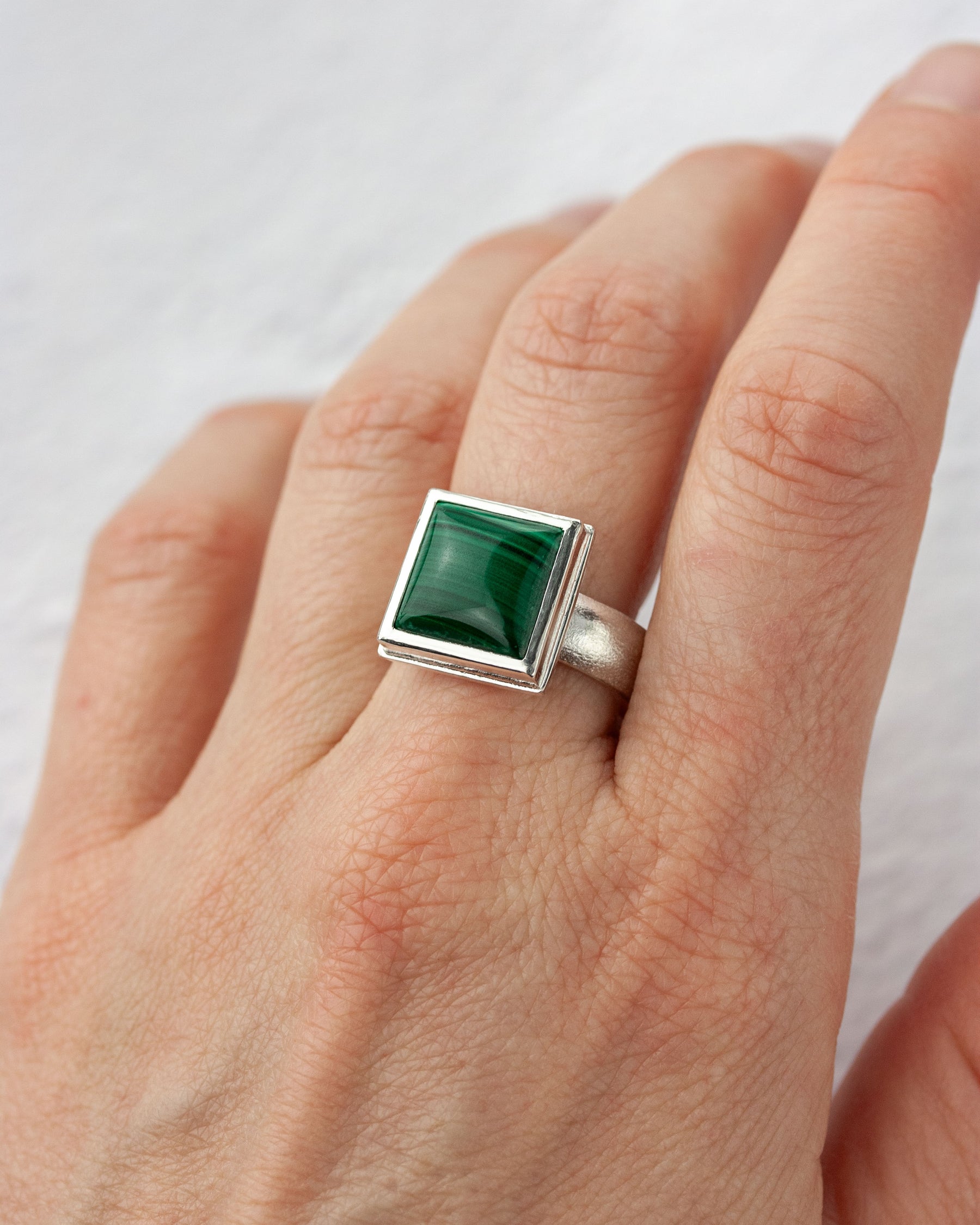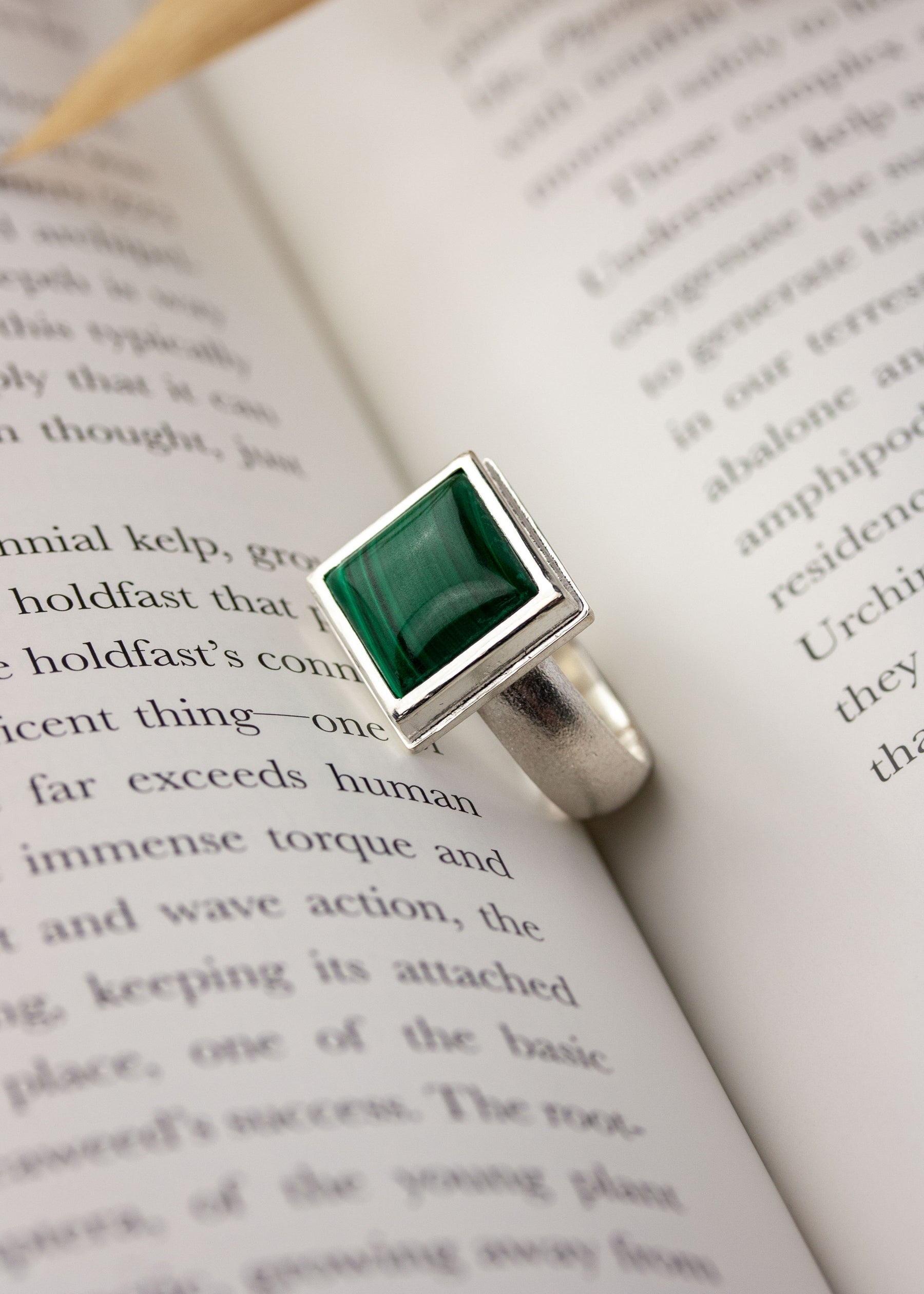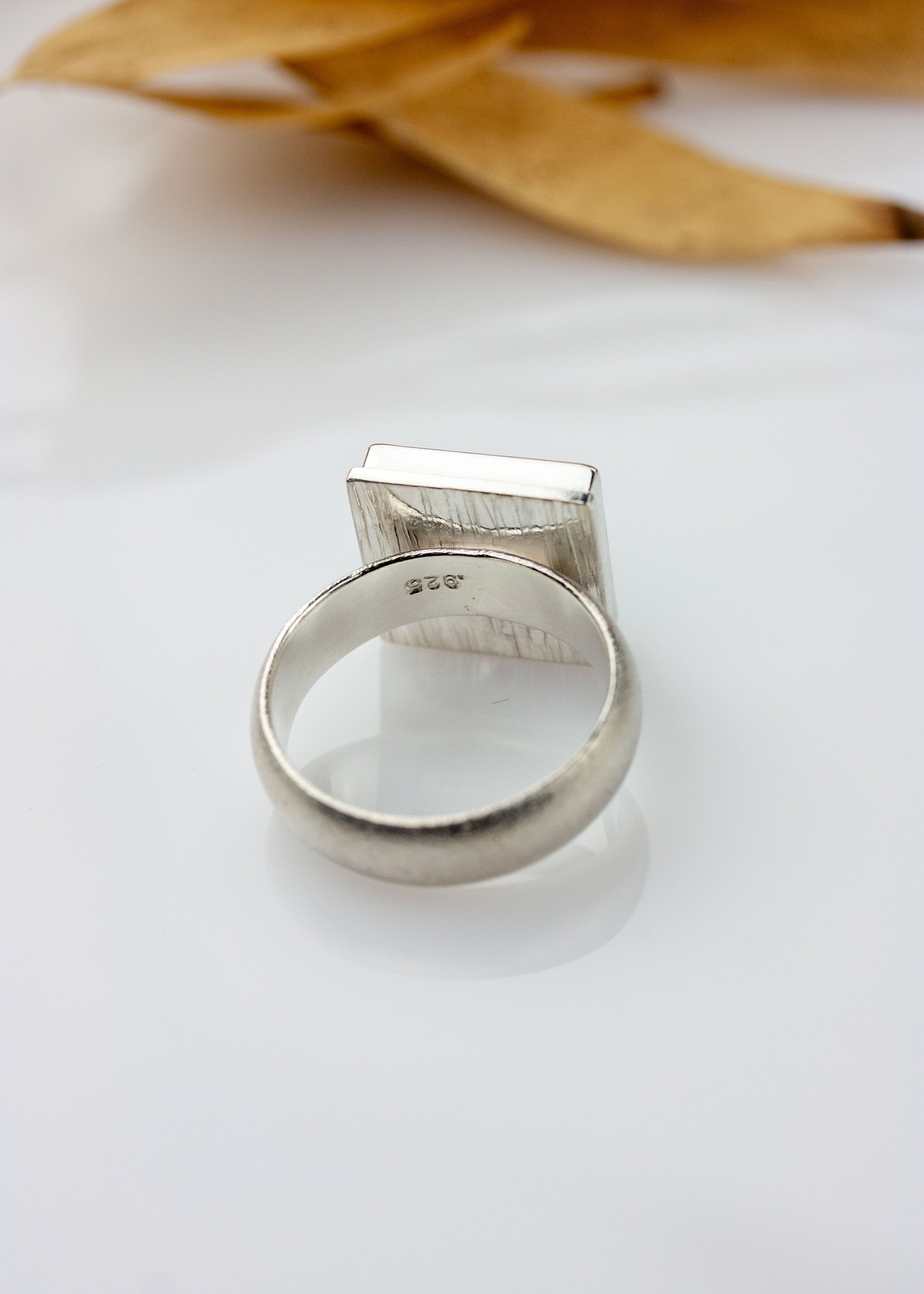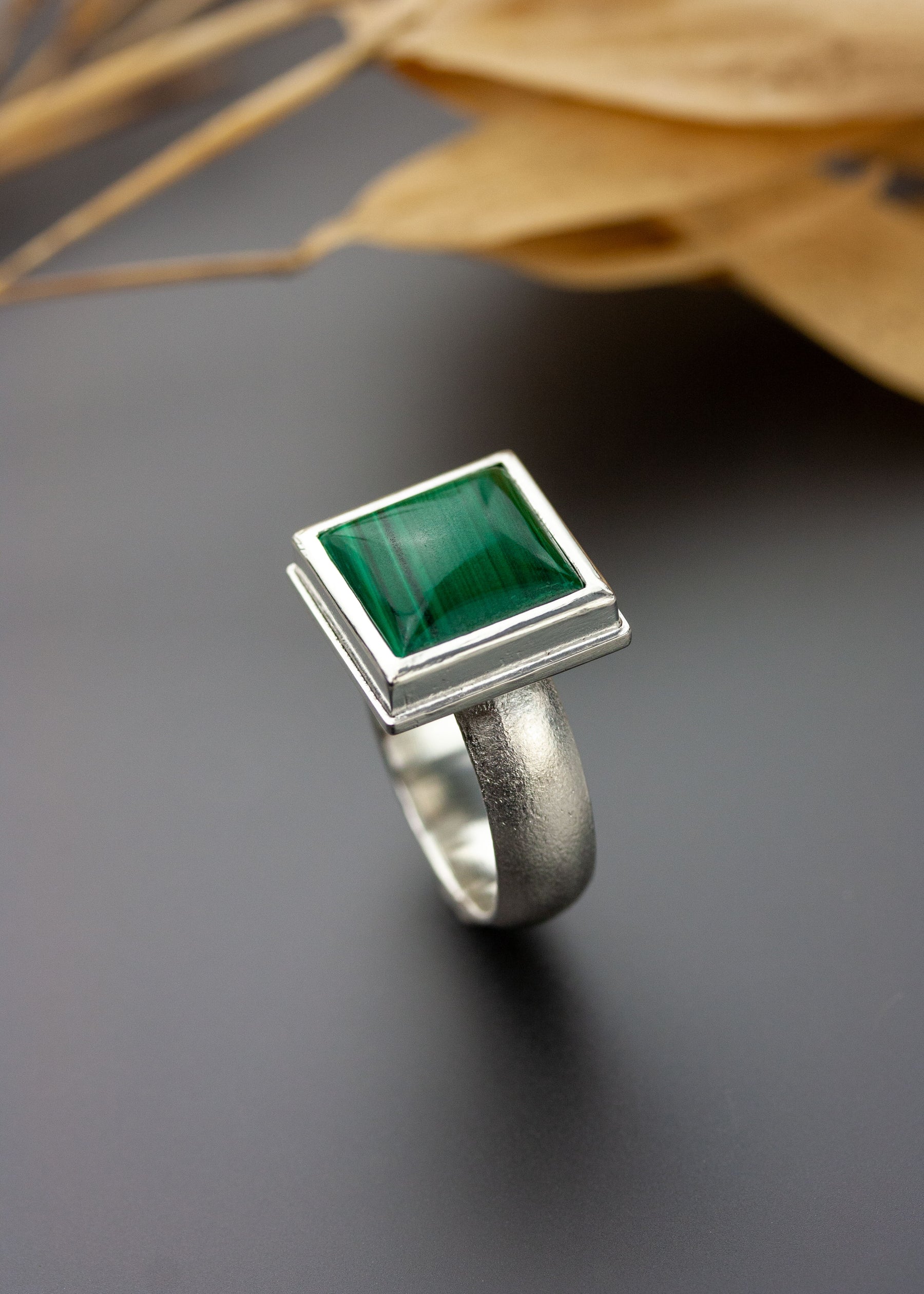 Attica Malachite Ring - US 9
A sophisticated dark green Malachite is set in a thick sterling silver bezel. Made completely of sterling silver, this modern ring features clean lines and minimalist styling with just enough texturing to keep the mind intrigued.
Note: The stone exhibits a few scratches around the edges that occurred during finishing, thus it is selling for less than I would normally ask.
Normally $240, but because of the scratches around the edges of the stone, $130.
US Size 9
Details:
Focal Dimensions: 15 x 15 mm
Band: 6 mm wide and slightly domed